GET THE RIGHT FIT
REVIEW OUR TIRE COMPATIBILITY CHART TO FIND YOUR SIZE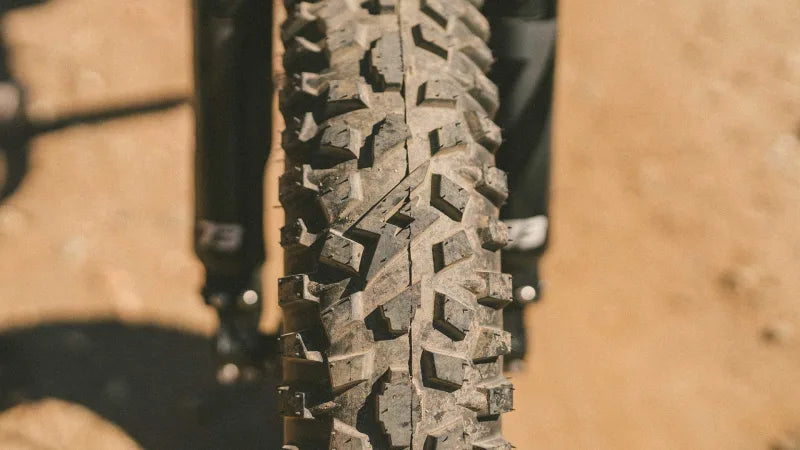 GRZLY Override
Built Tough | Even the most rugged terrain is no match for the GRZLY Override series. Designed with aggressive, knobby style tread, riders looking for light trail performance will find the perfect fit in these 20in. x 4.5in. and 20in. x 5in. moto-inspired tires.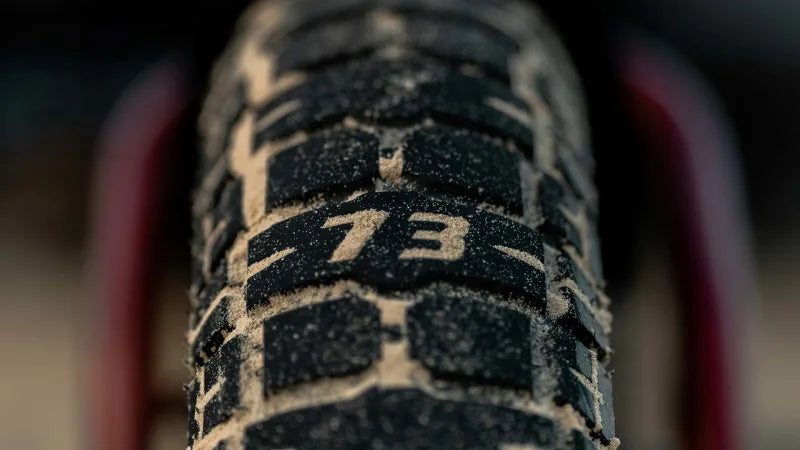 BDGR OVERRIDE
Switch It Up | The BDGR Override series are available in both 20in. x 4.5in. and 20in. x 5in. They are perfect for riders looking to blur the boundaries of light trail and street performance. These tires are a bit knobby, but with a smooth finish that allows for versatile riding conditions.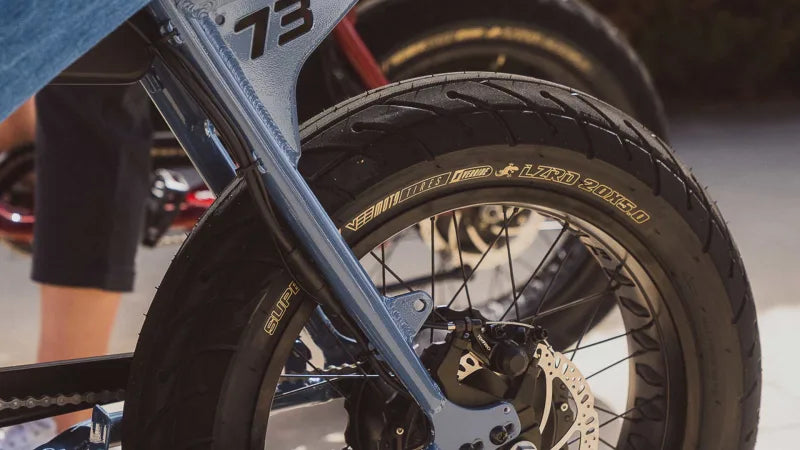 LZRD OVERRIDE
Cruise Control | Built for the perfect neighborhood ride, our LZRD Override series was designed with both reliability and efficiency in mind. With a Micro-Knurled surface texture for maximum grip, an All Weather on-road tread pattern, and a center "Speed Strip" for straight line speed, nothing will stand in your way.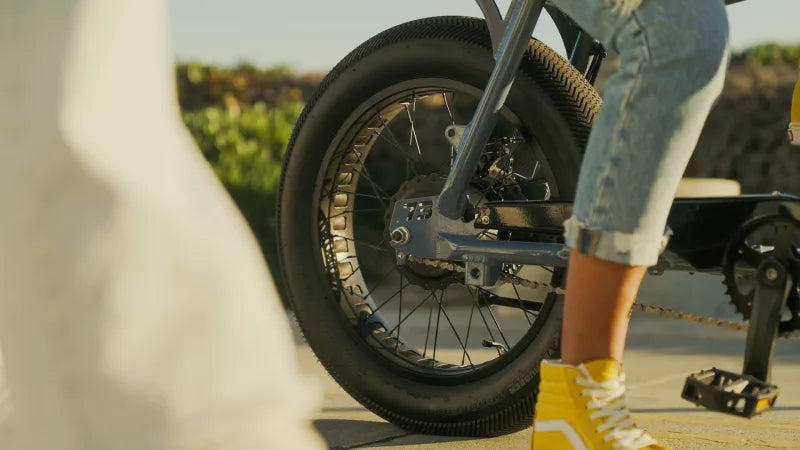 Trooper
Street Smart | With minimal tread pattern for street handling, the Trooper series was optimized for superior urban performance. Explore your city like never before.