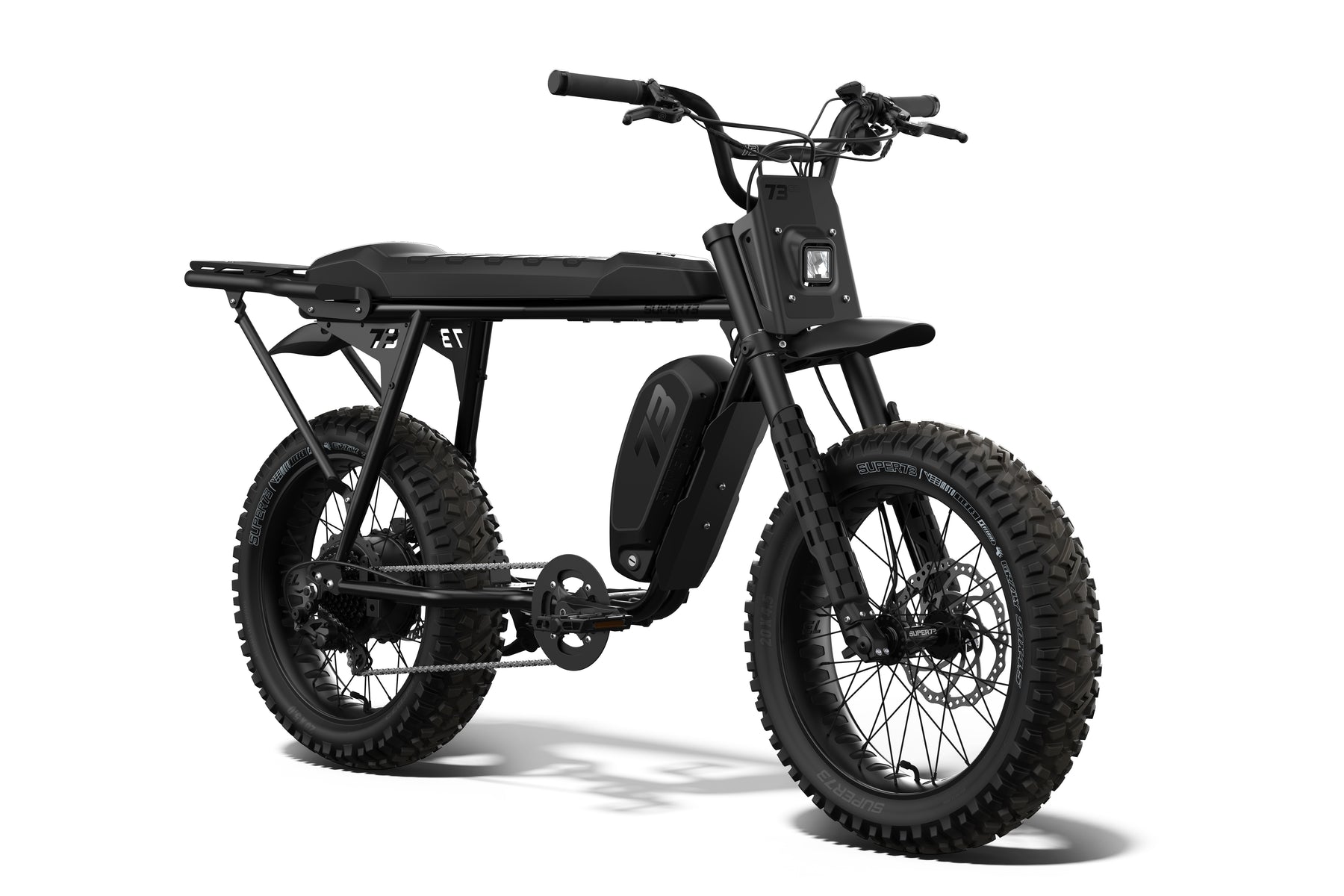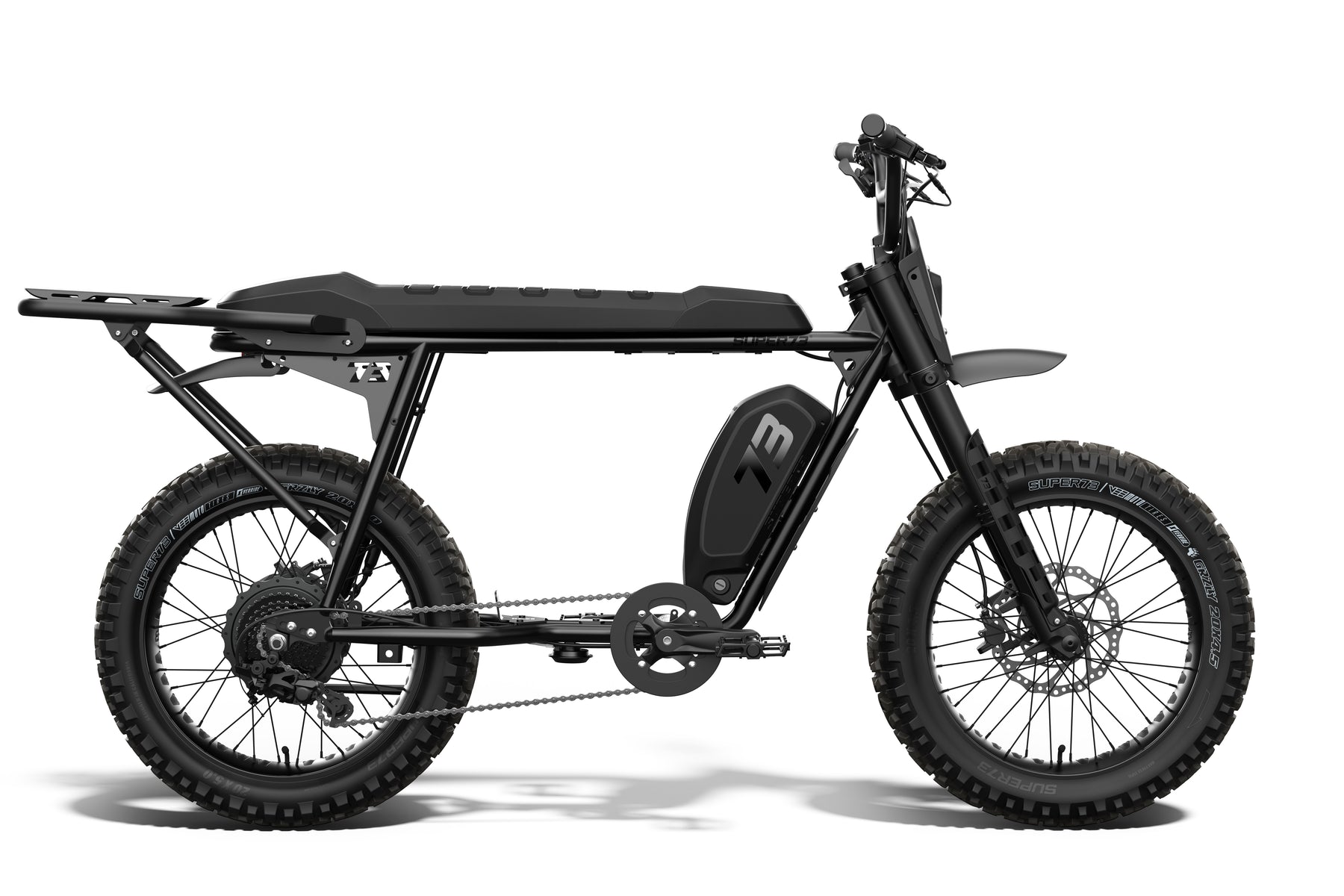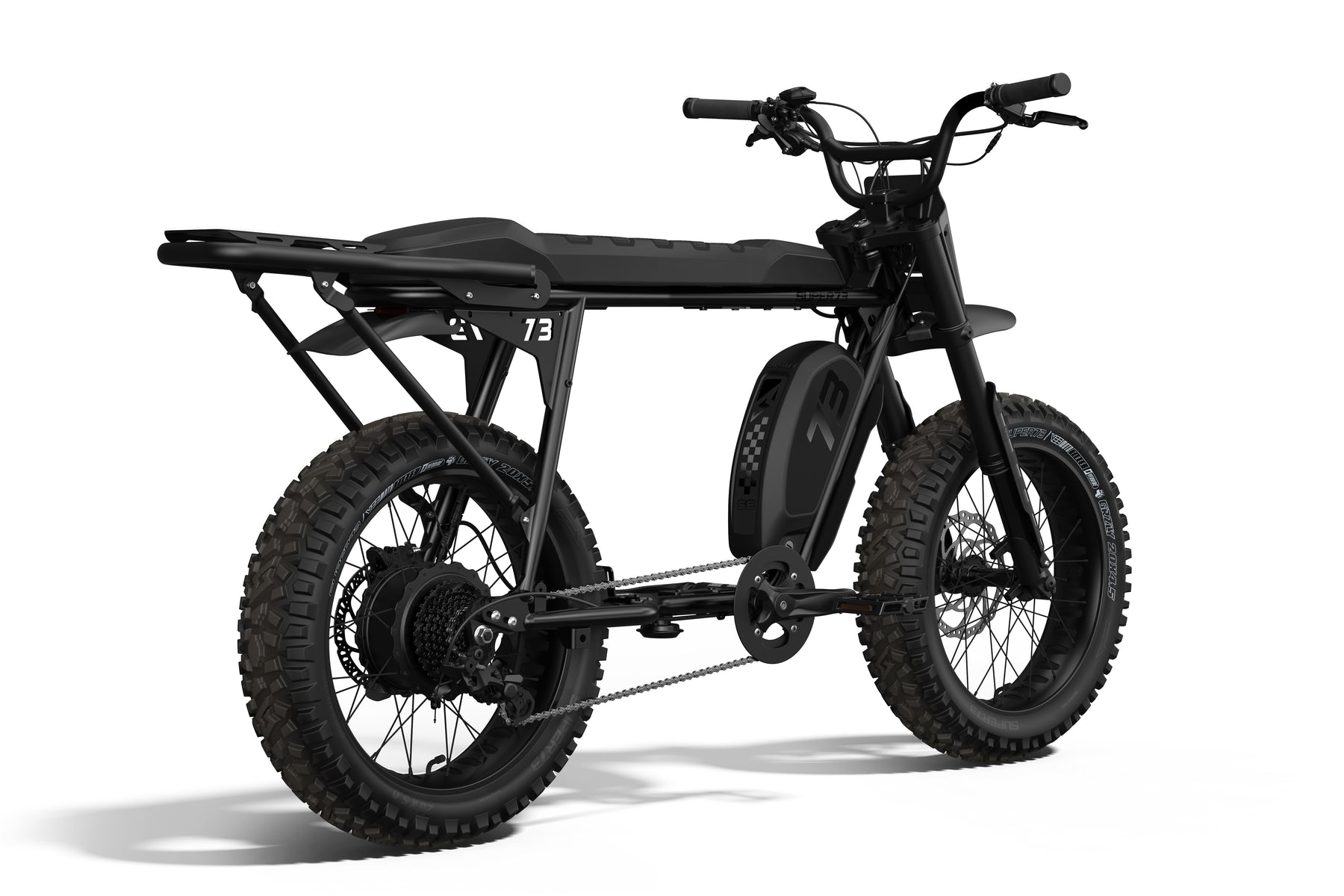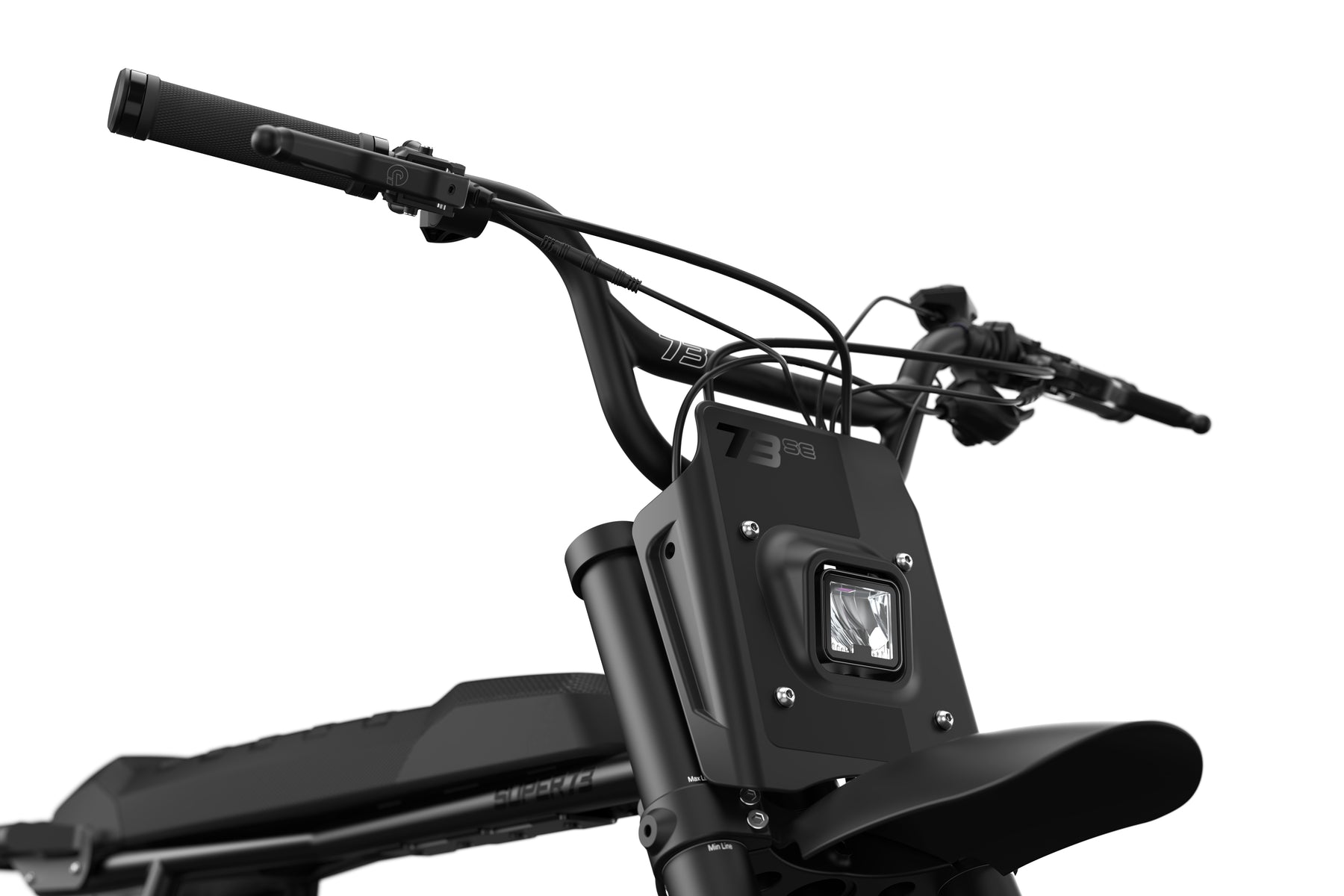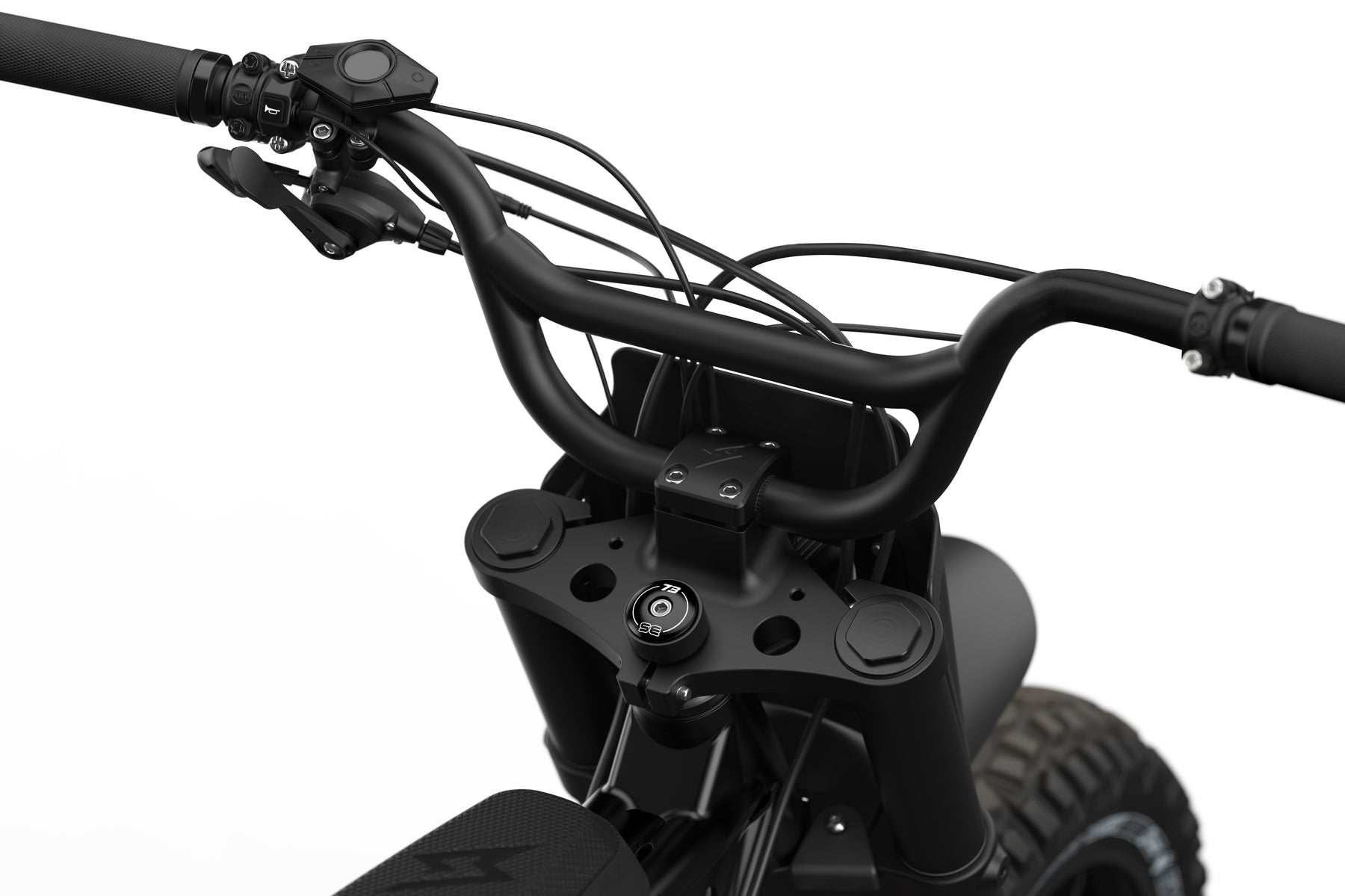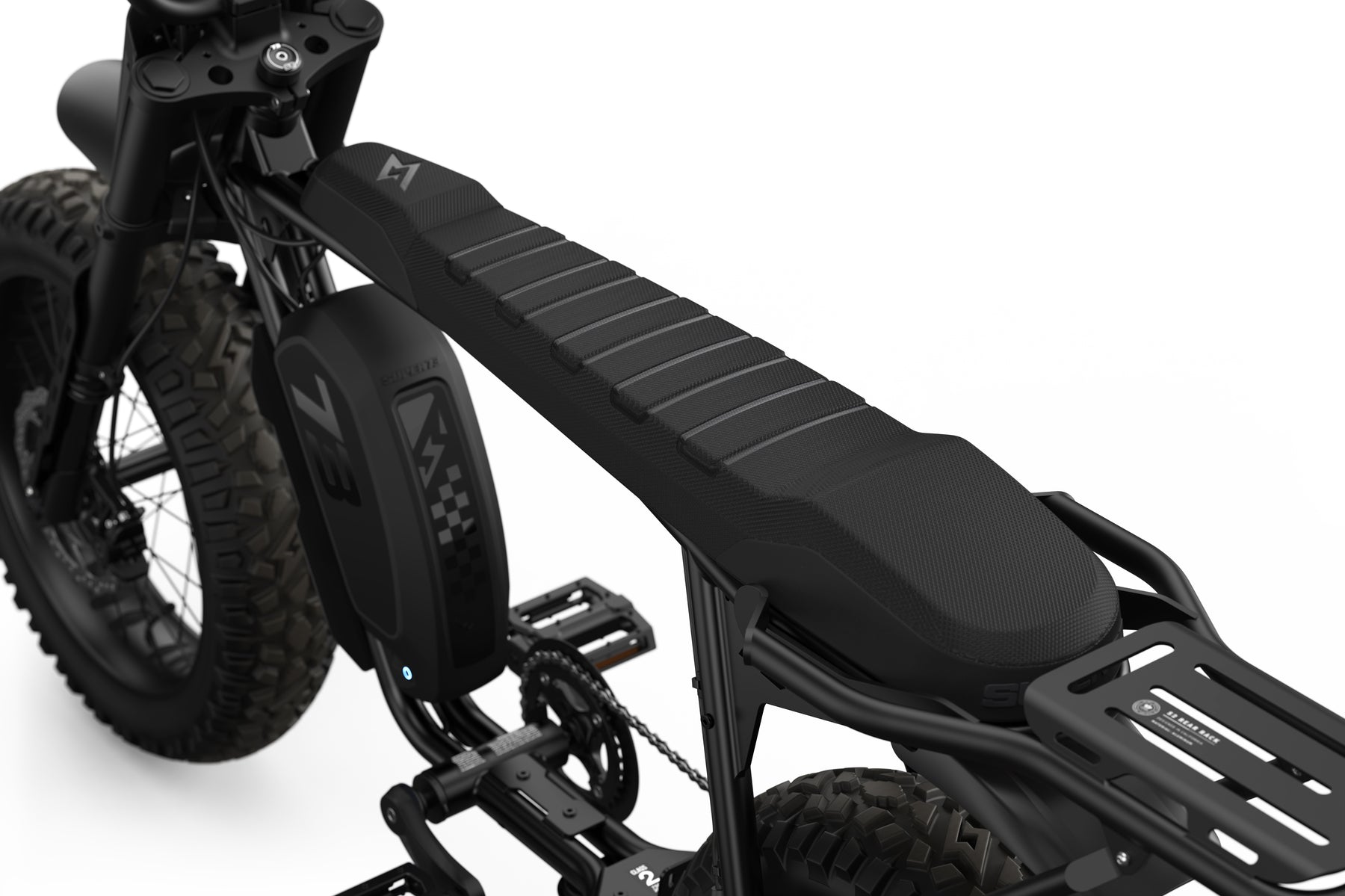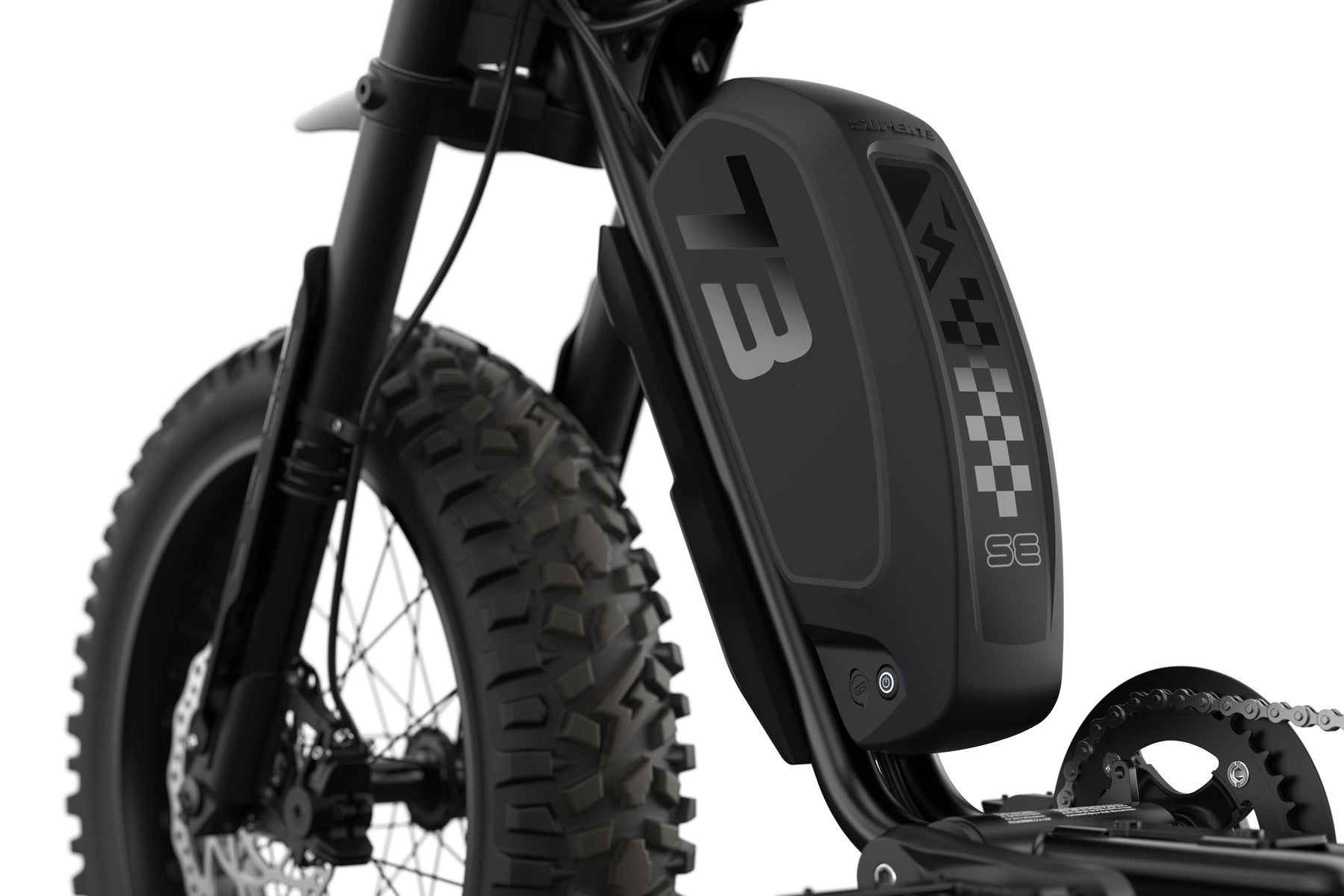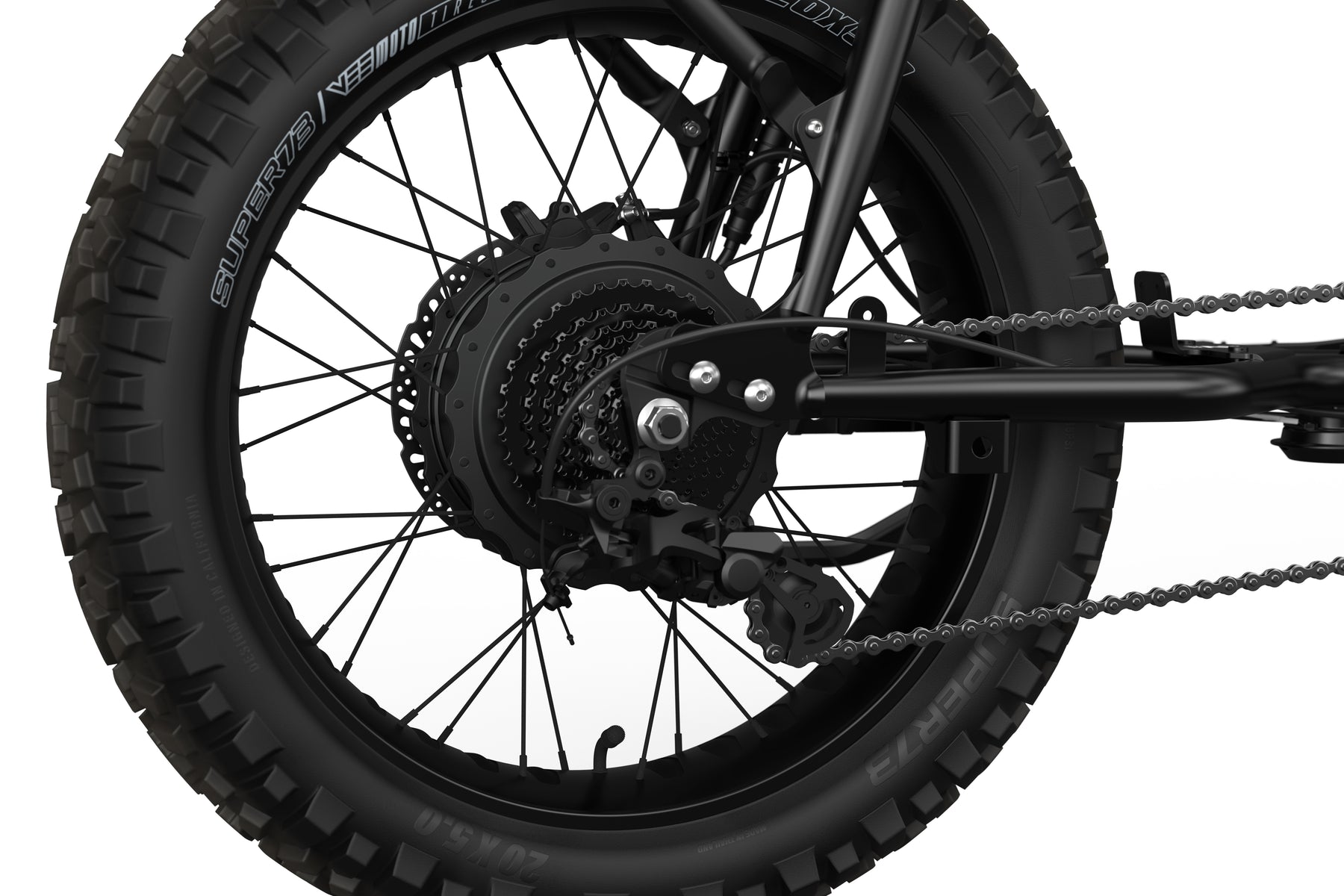 The S Adventure (but in black)
The Cross-Terrain Conqueror
"Above all, black says this: I don't bother you—don't bother me." Feel the confidence that comes with riding the sleek SUPER73-S Blackout. This Special Edition model offers up the classic styling of our popular S-Series models in an all-new satin black colorway. Full suspension, updated brakes, and aggressive GRZLY tires elevate rider comfort and versatility like never before.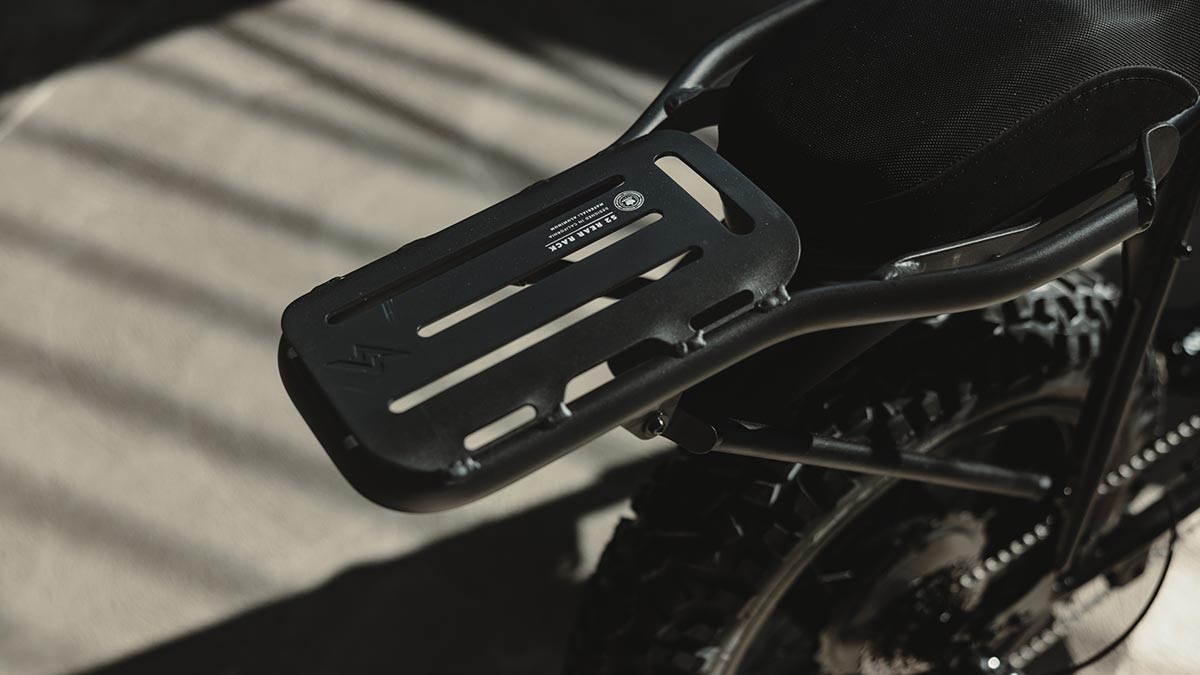 REAR RACK
The SUPER73-S Blackout SE comes equipped with a premium lightweight rack, versatile enough to carry loads of up to 10 lbs, featuring integrated passenger handholds.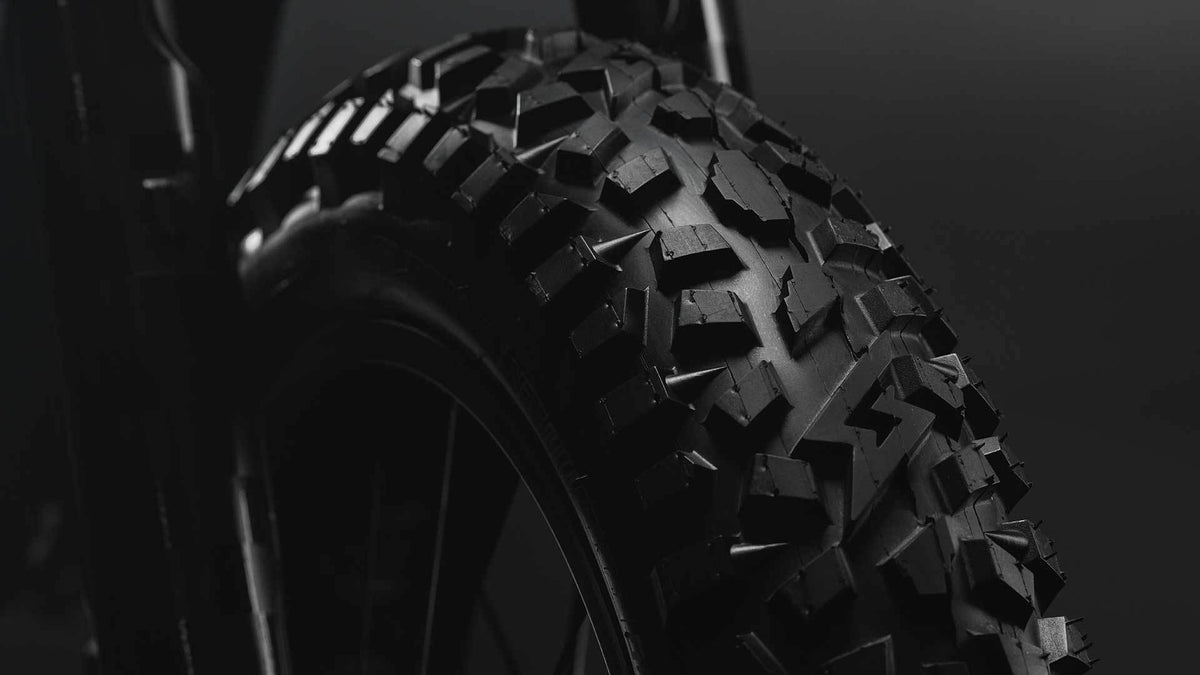 TIRES
The SUPER73-S Blackout SE comes with GRZLY tires perfect for a wide variety of terrain. With an aggressive knobby tread pattern, the GRZLYs allow for consistent contact and grip on hardpack, rock, and asphalt.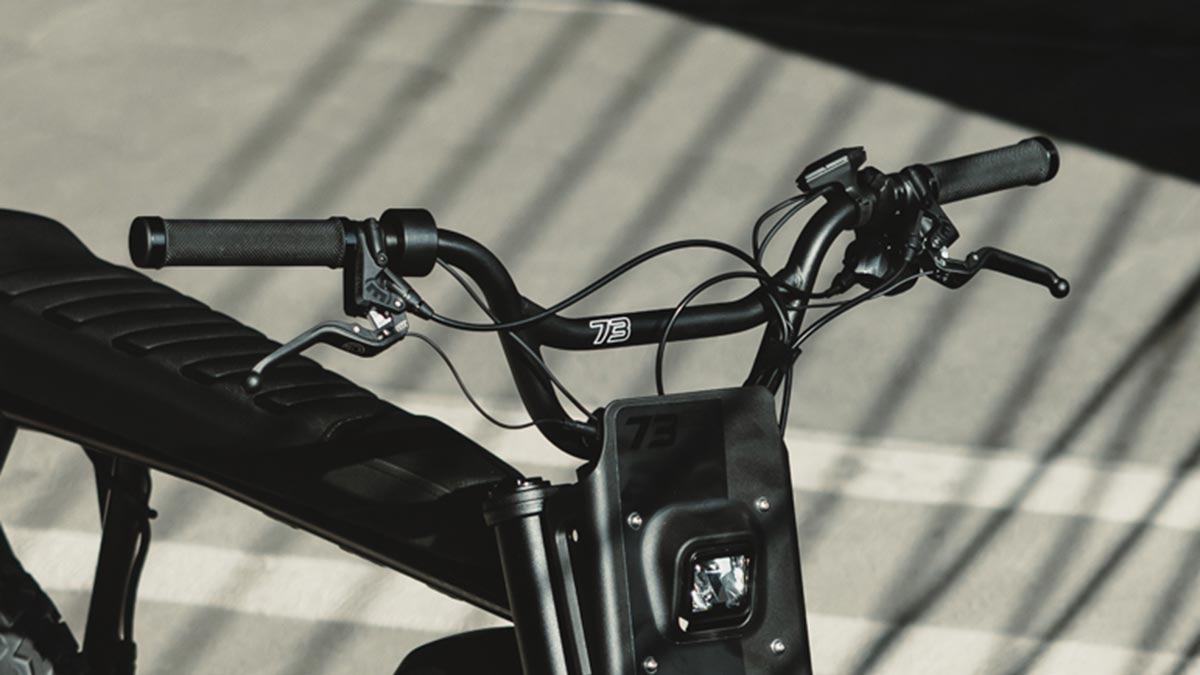 BLAIN HANDLEBAR
The SUPER73-S Blackout SE features low to mid-rise Blain handlebars made from high-strength, low-weight chromoly steel. The Blain provides improved rider comfort with high showroom appeal.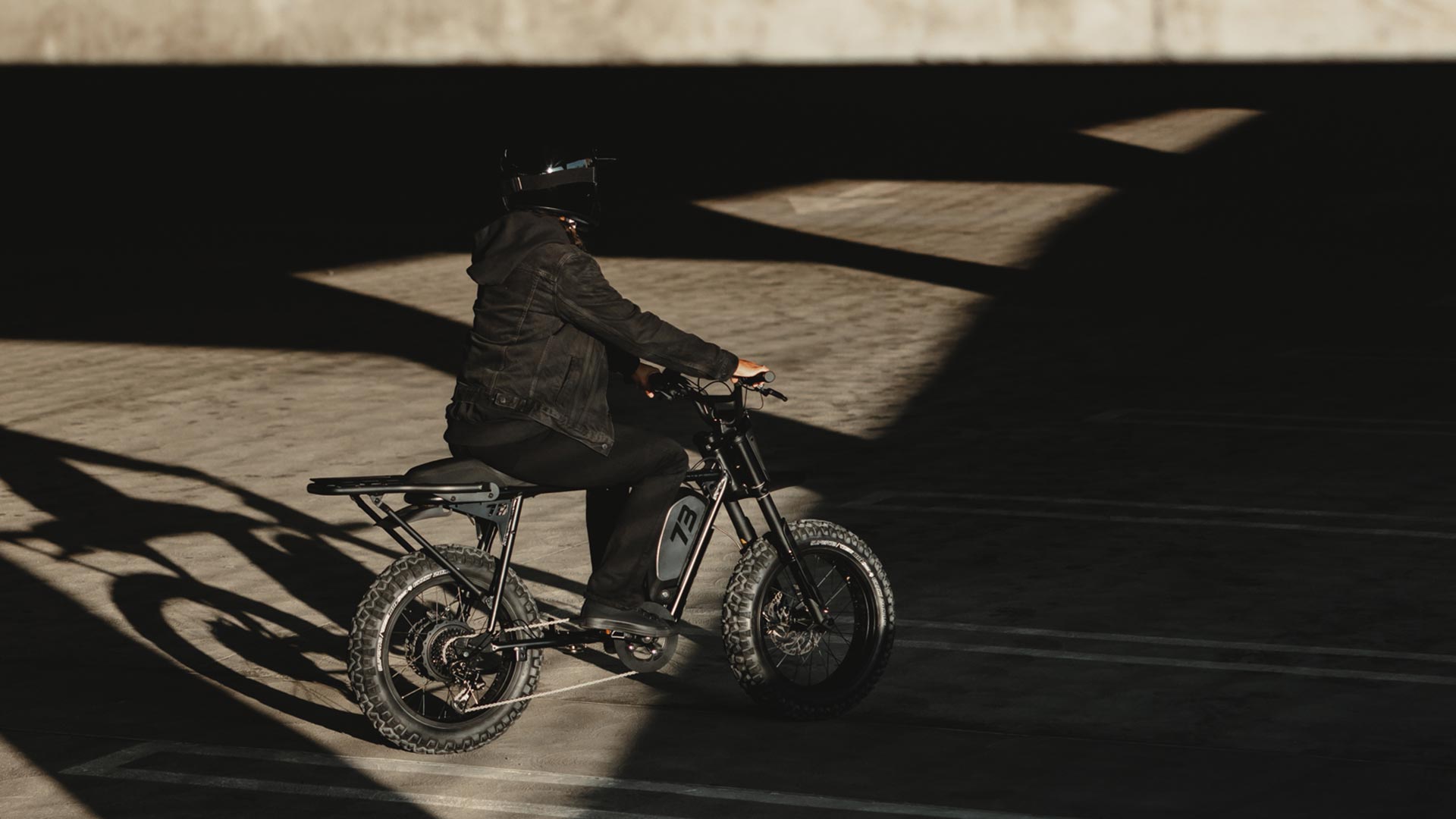 STREET-LEGAL ELECTRICALLY POWERED ASSISTED CYCLE (EPAC)
ASSISTANCE
Each bike comes with 4 Pedal Assist Modes and 4 Speed Levels accessible via the SUPER73 App, so you can customize your riding mode to your terrain.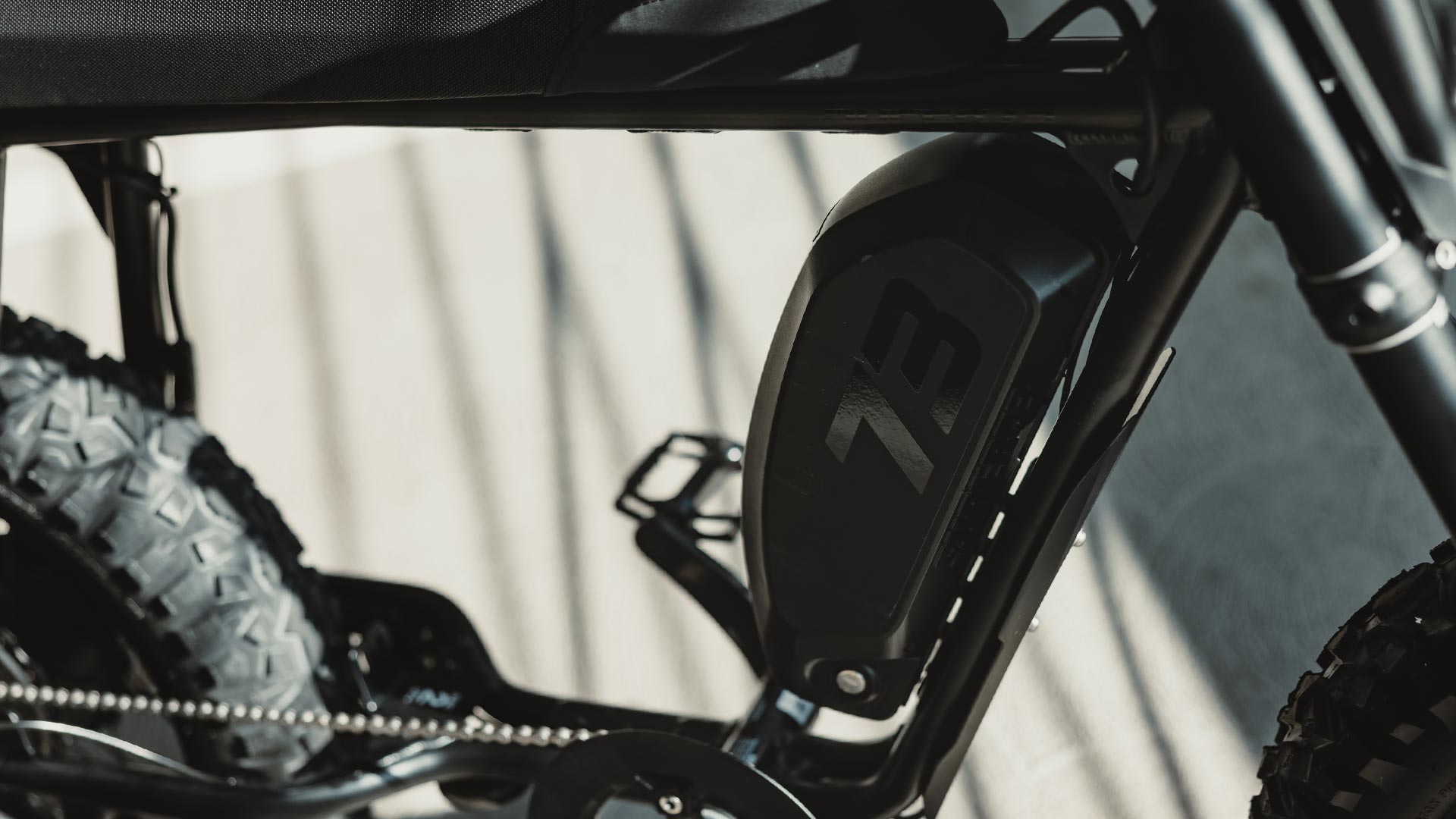 CAN BE CHARGED WITH ANY EUROPEAN OUTLET
REMOVABLE BATTERY
Charging on the go? We've made it easy for you you with our removable battery. The S Blackout SE provides an estimated 64-120+ km of range depending on the pedal-assist mode.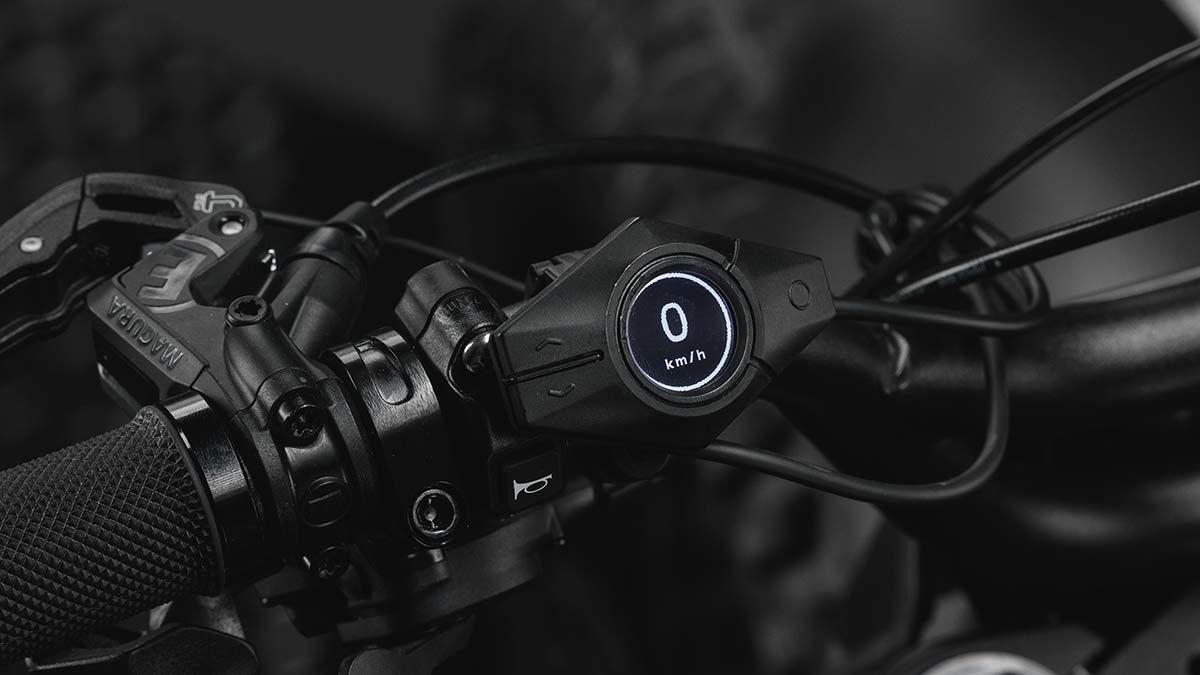 BLUETOOTH CONNECTIVITY FOR IOS AND ANDROID
SMART DISPLAY
Download the App | Unlock all of SUPER73's ebike features and receive over-the-air firmware updates.
Navigation | The app provides turn-by-turn navigation on both the Smart Display and your mobile device.
View Settings | Easily change between pedal-assist modes and view your current speed, remaining battery range, and more while riding.
VEHICLE SPECIFICATIONS
Range | 64-120 km (120 km in PAS Mode 1)

Charge Time | 6-7 hrs

Battery | 960W/H (48v 20ah)

Motor | 250w EPAC

Sensor | Torque

Gearing & Rear Dereilleur | 8-Speed

Vehicle Weight | 37 kg

Length x Width x Height | 72"x 28.5" x 42"

Rider Weight Limit | 147 kg

Seat Height | 78 cm

Frame | Aluminium

Suspension (if applicable) | Front Only / Rear Rigid

Brakes | Hydraulic

Tires | GRZLY / 4.5" Front / 5" Rear

Inner Tubes | 20" x 4.5/5"

Head Light | LED

Tail Light | LED

Horn | Horn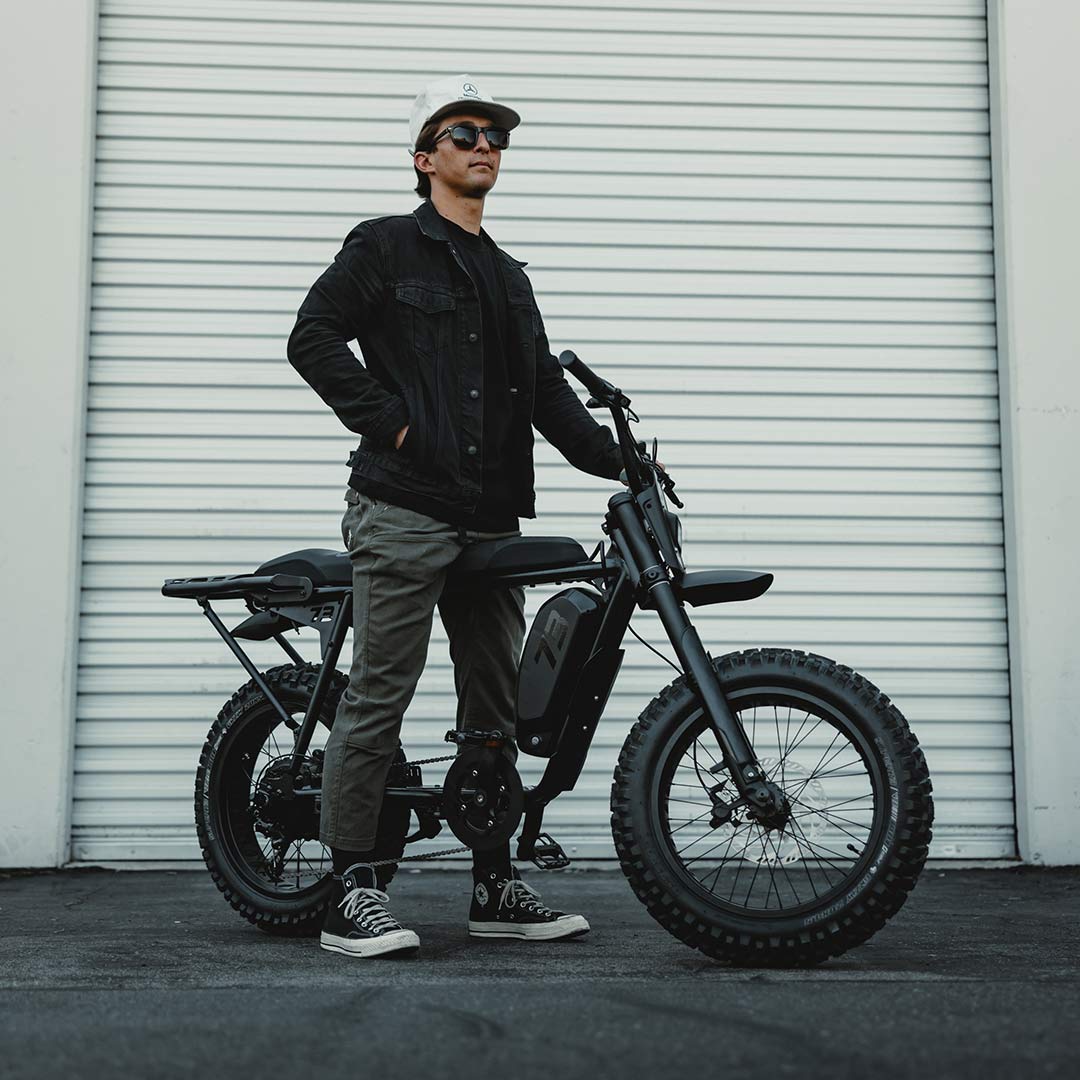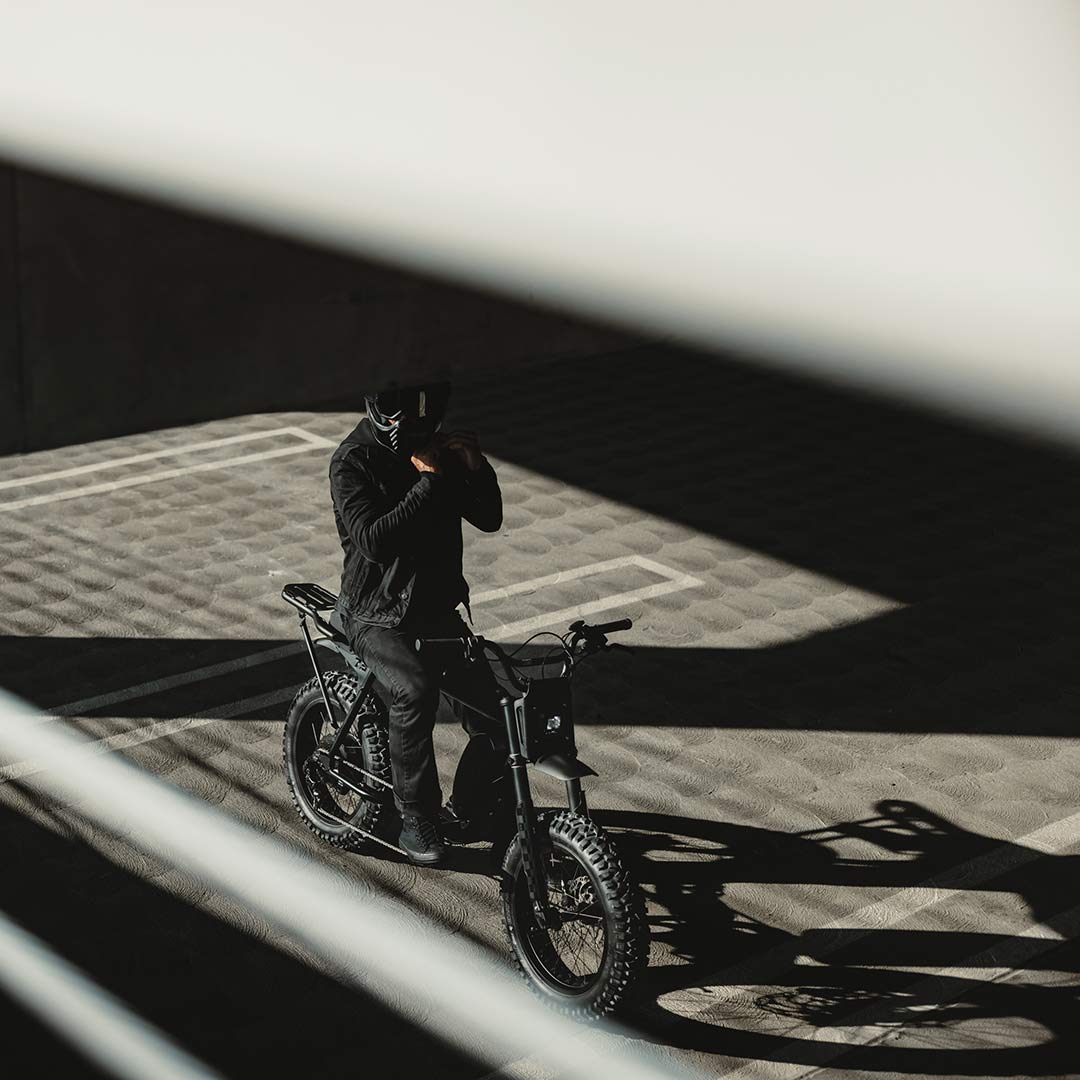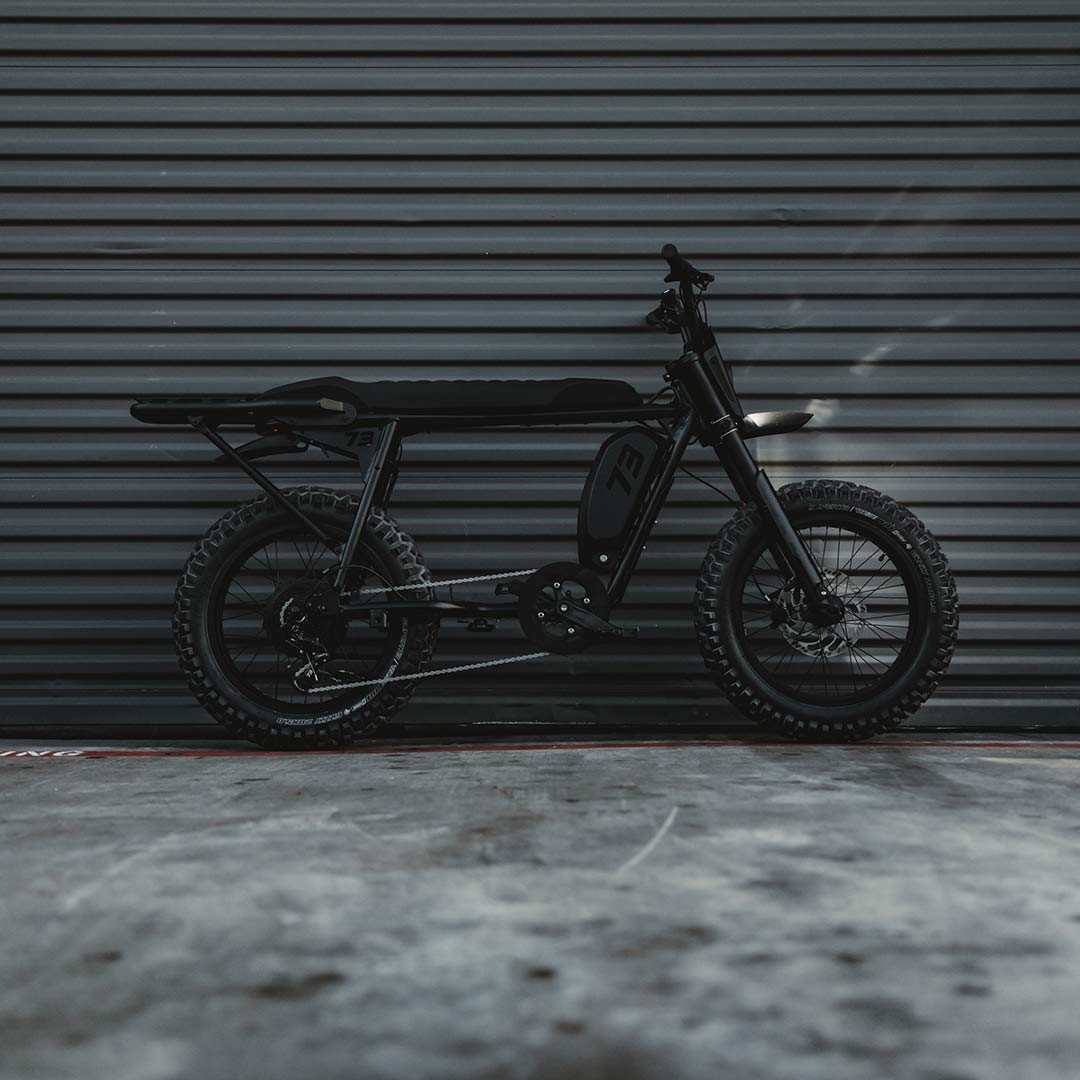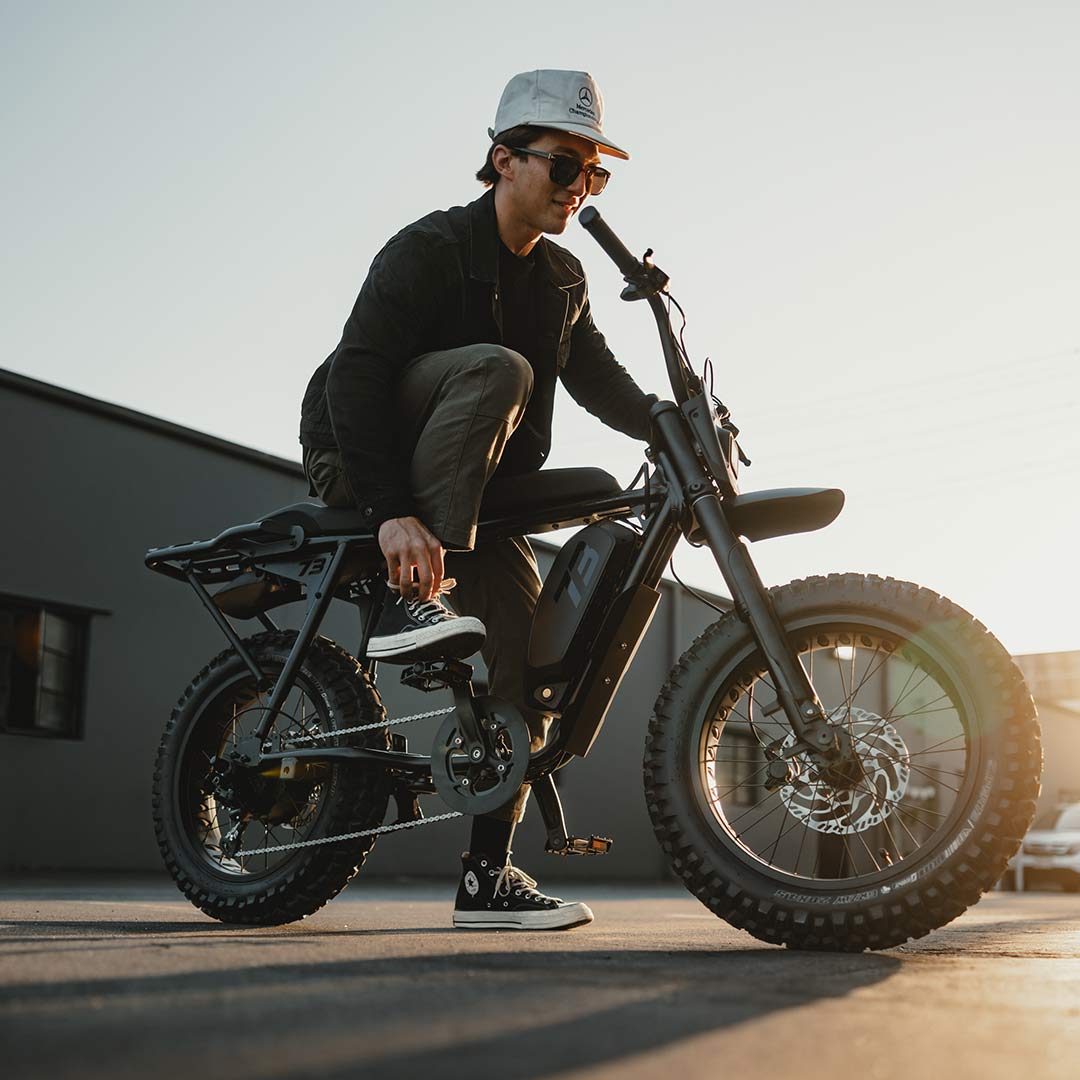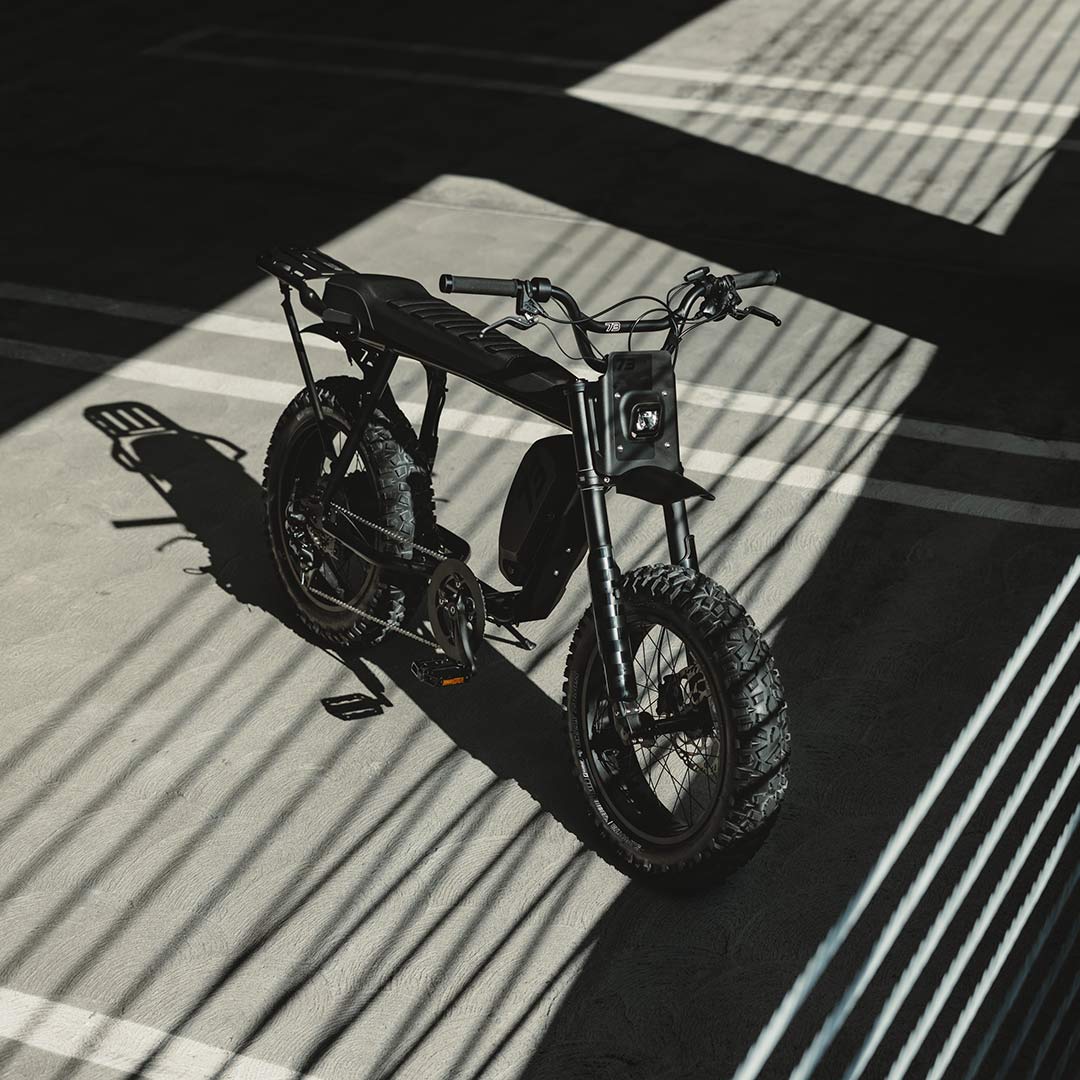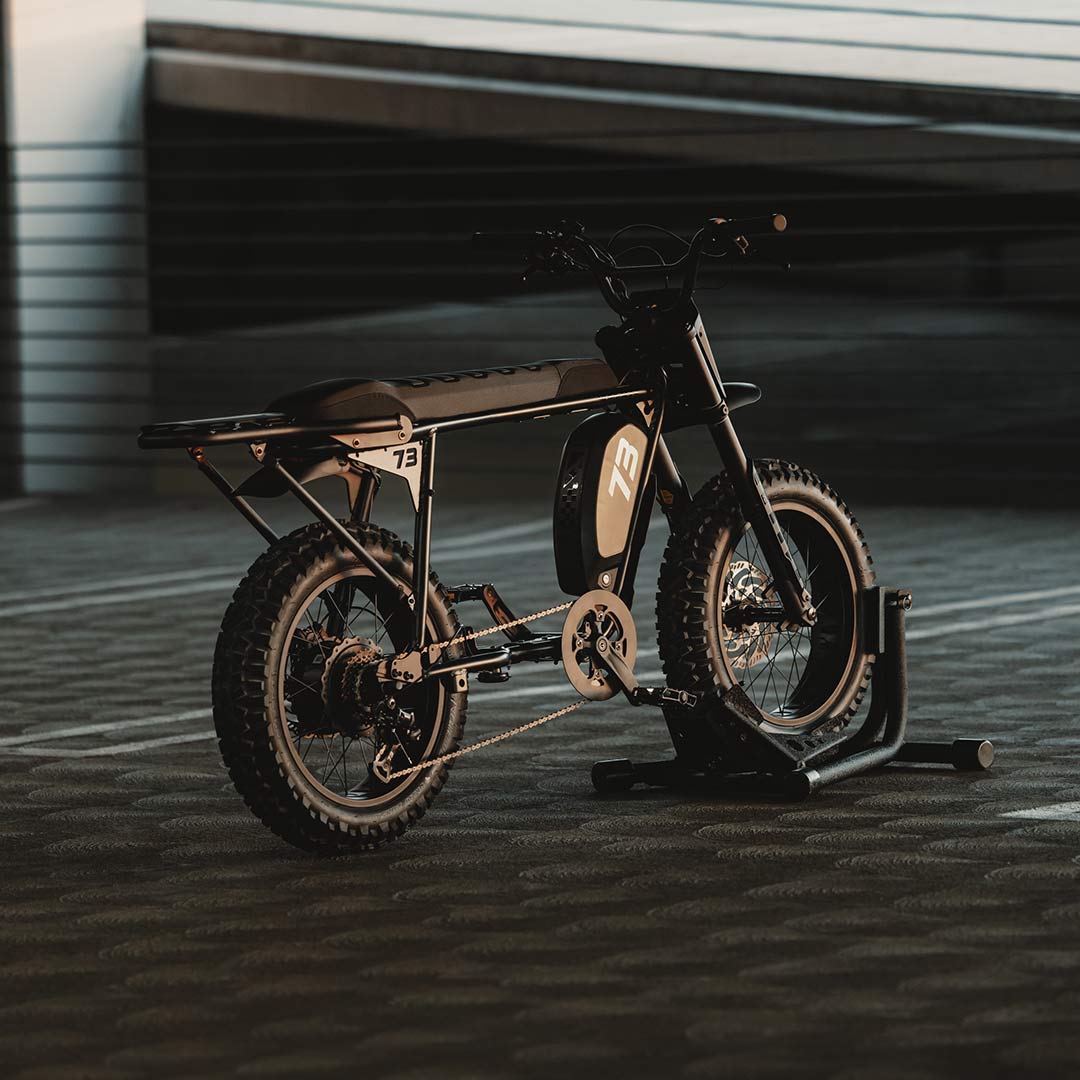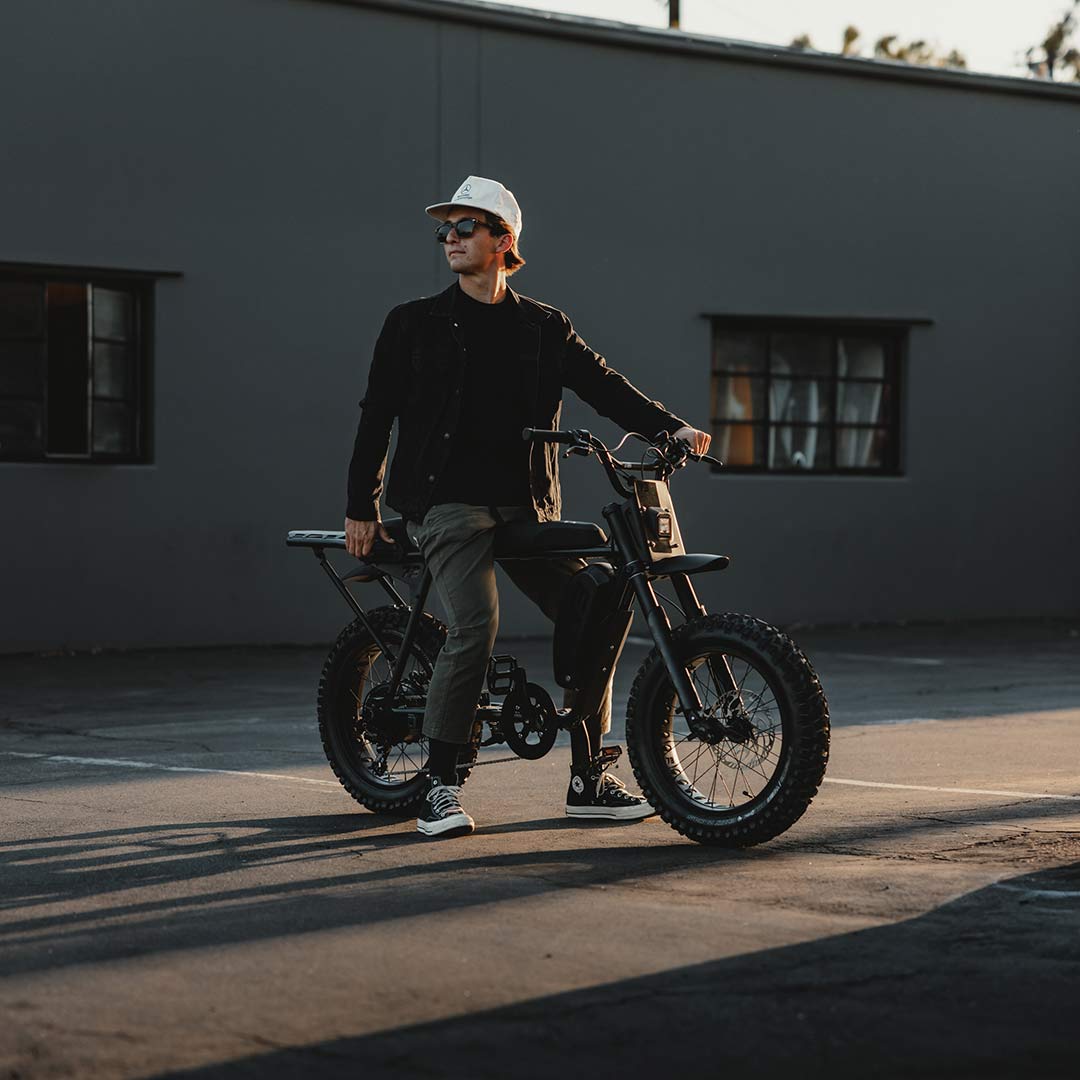 *Battery range estimates depend on conditions such as rider weight, speed, temperature, wind, tire pressure, terrain, incline, etc. Mileage may vary. All bikes are subject to minor cosmetic changes. Please review the Returns & Cancellation Policy and Warranty Information for this vehicle. Some images shown may feature US models.