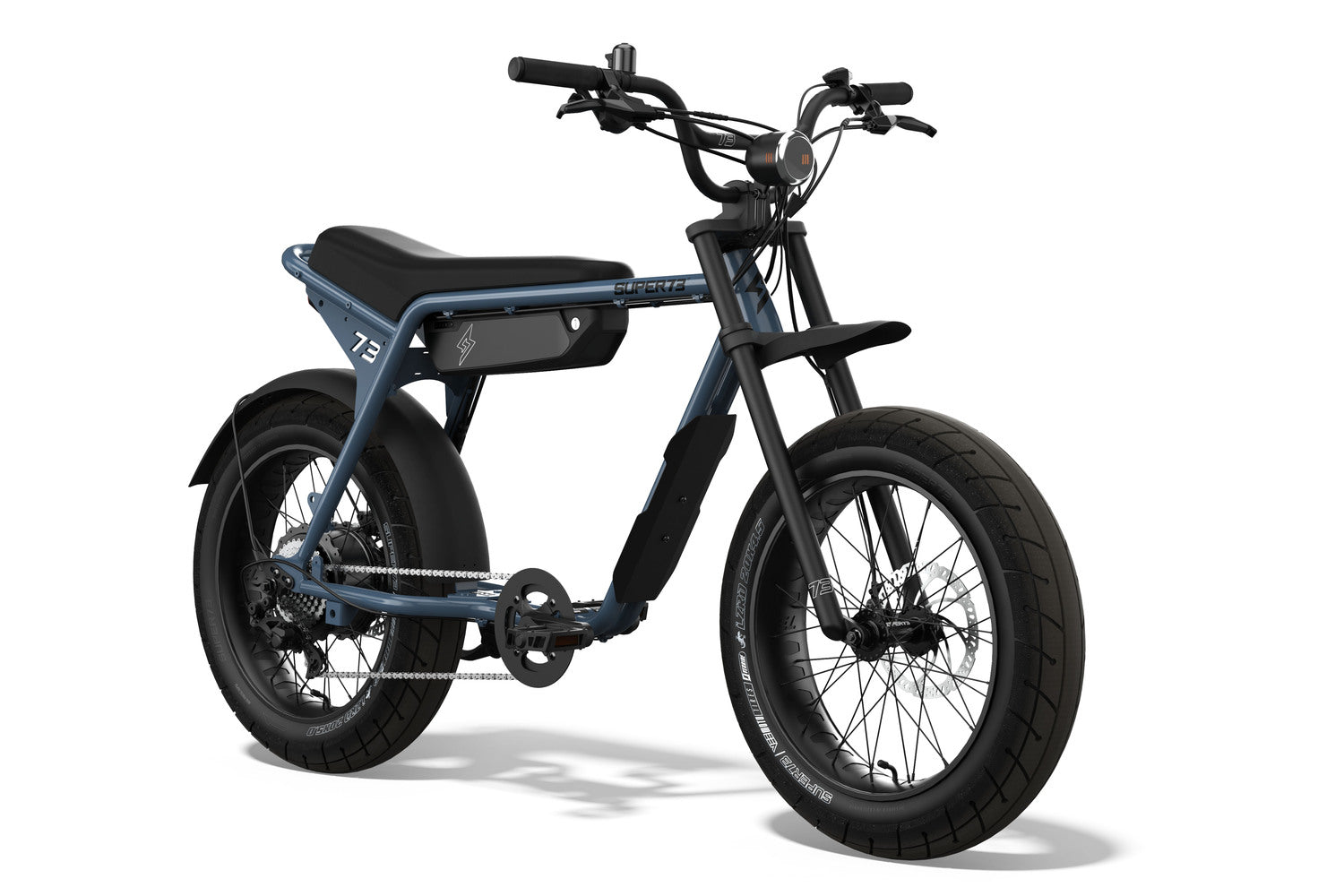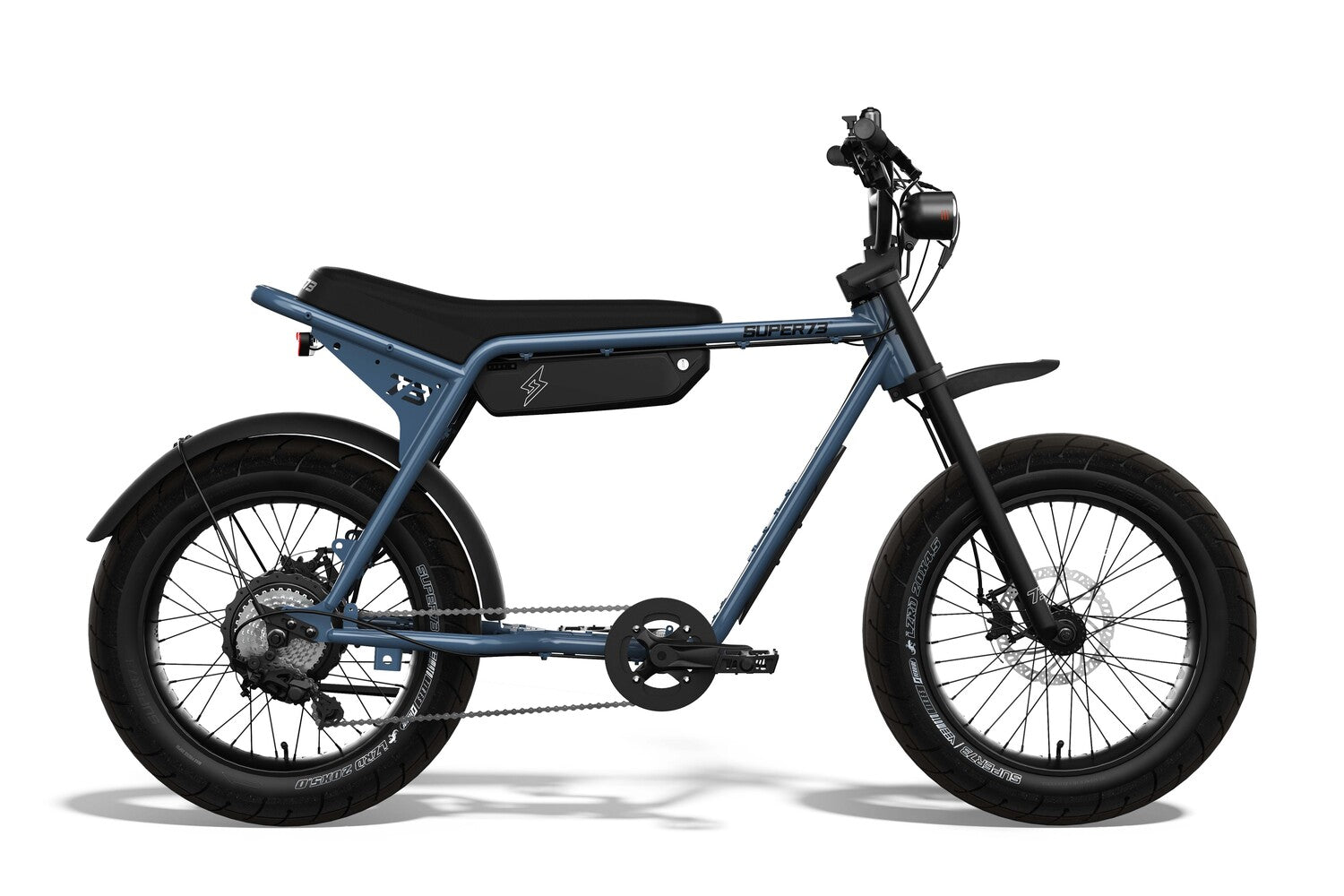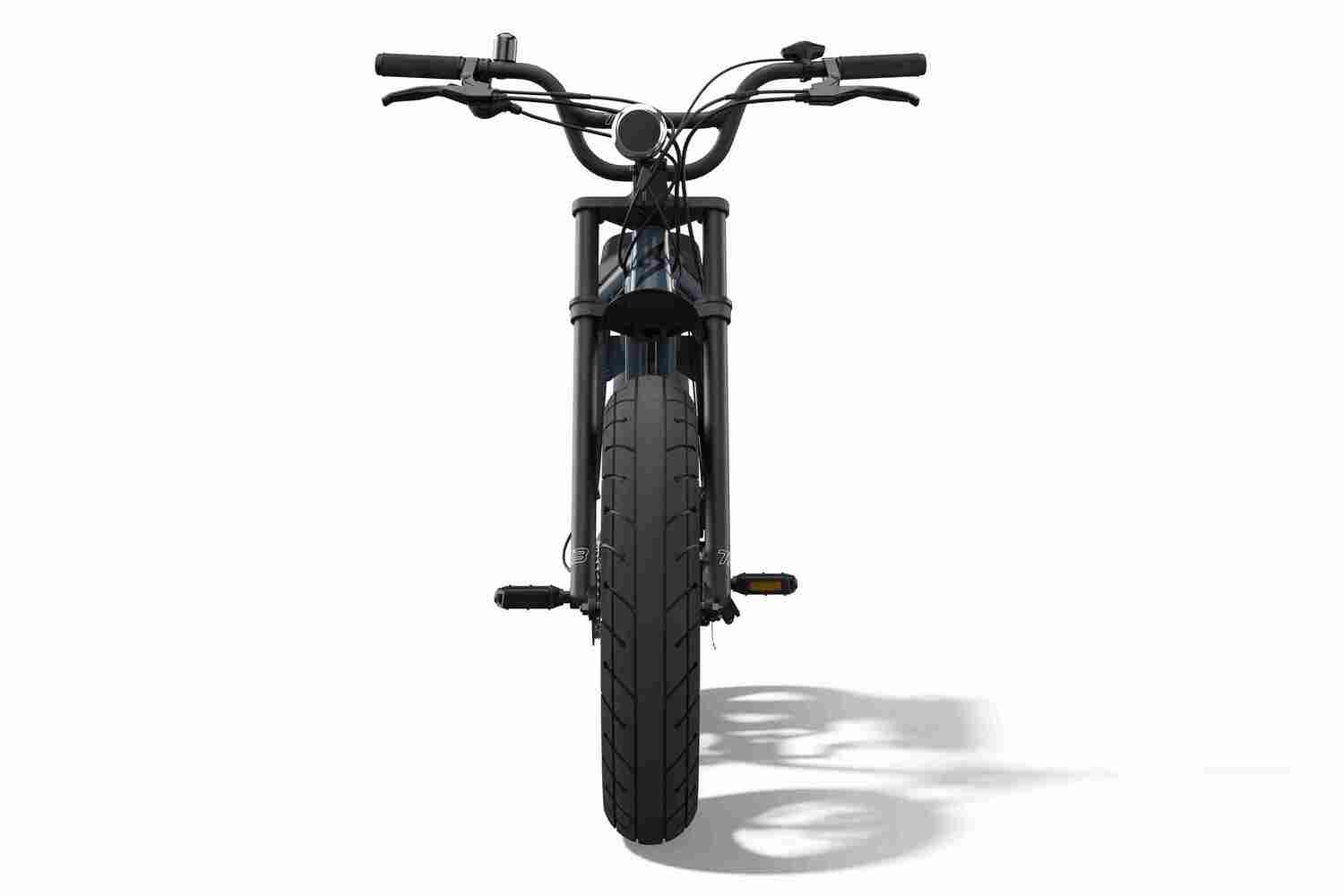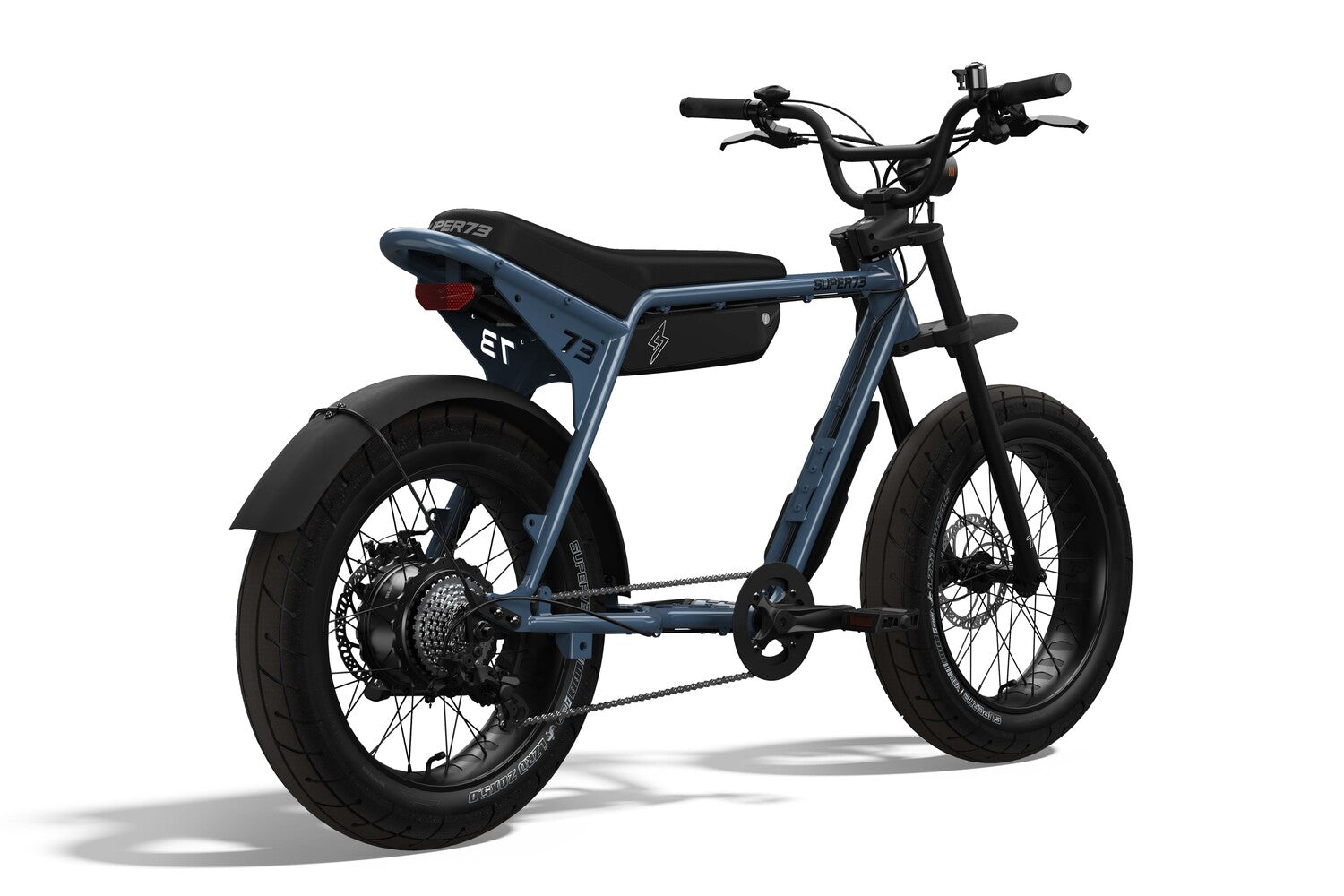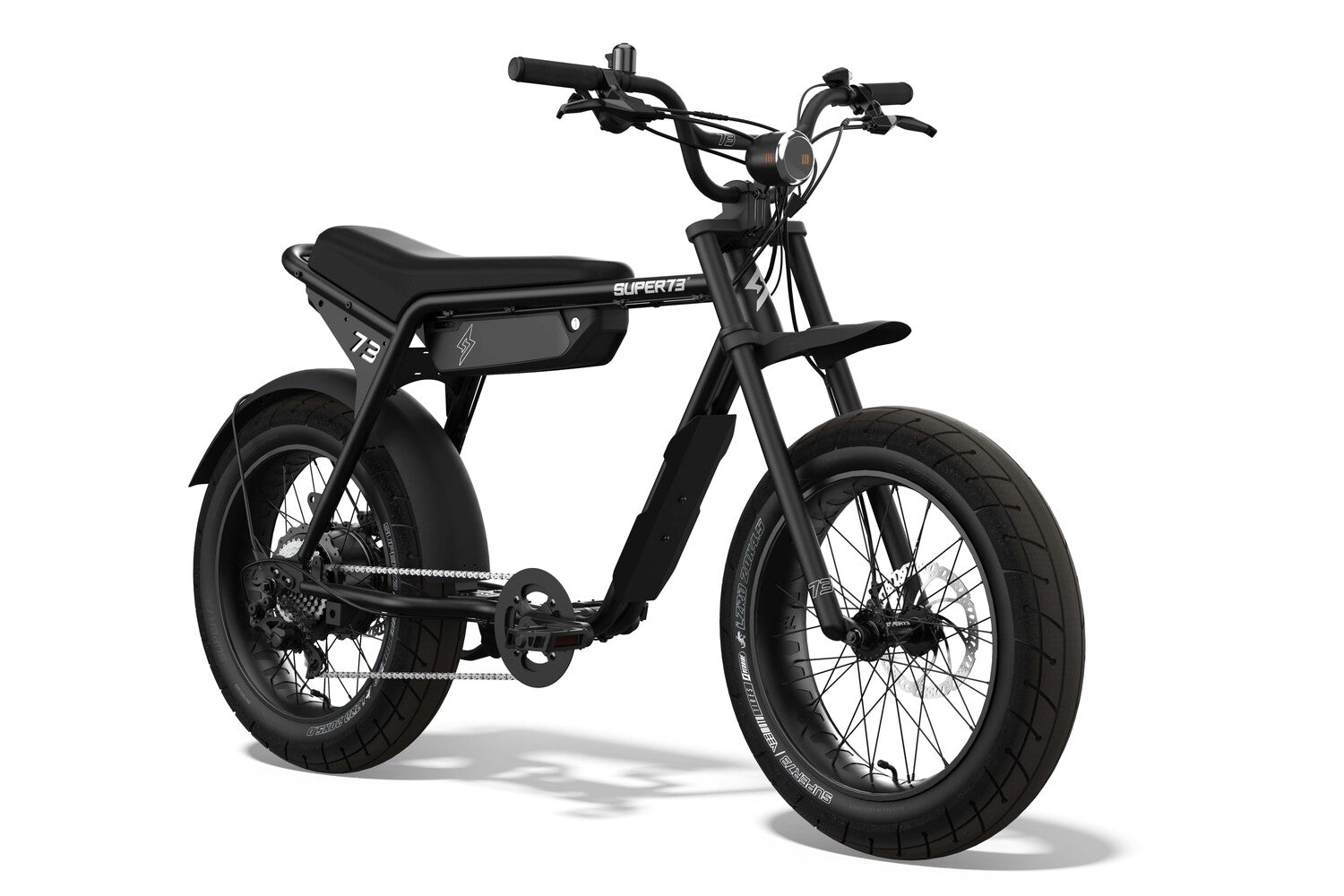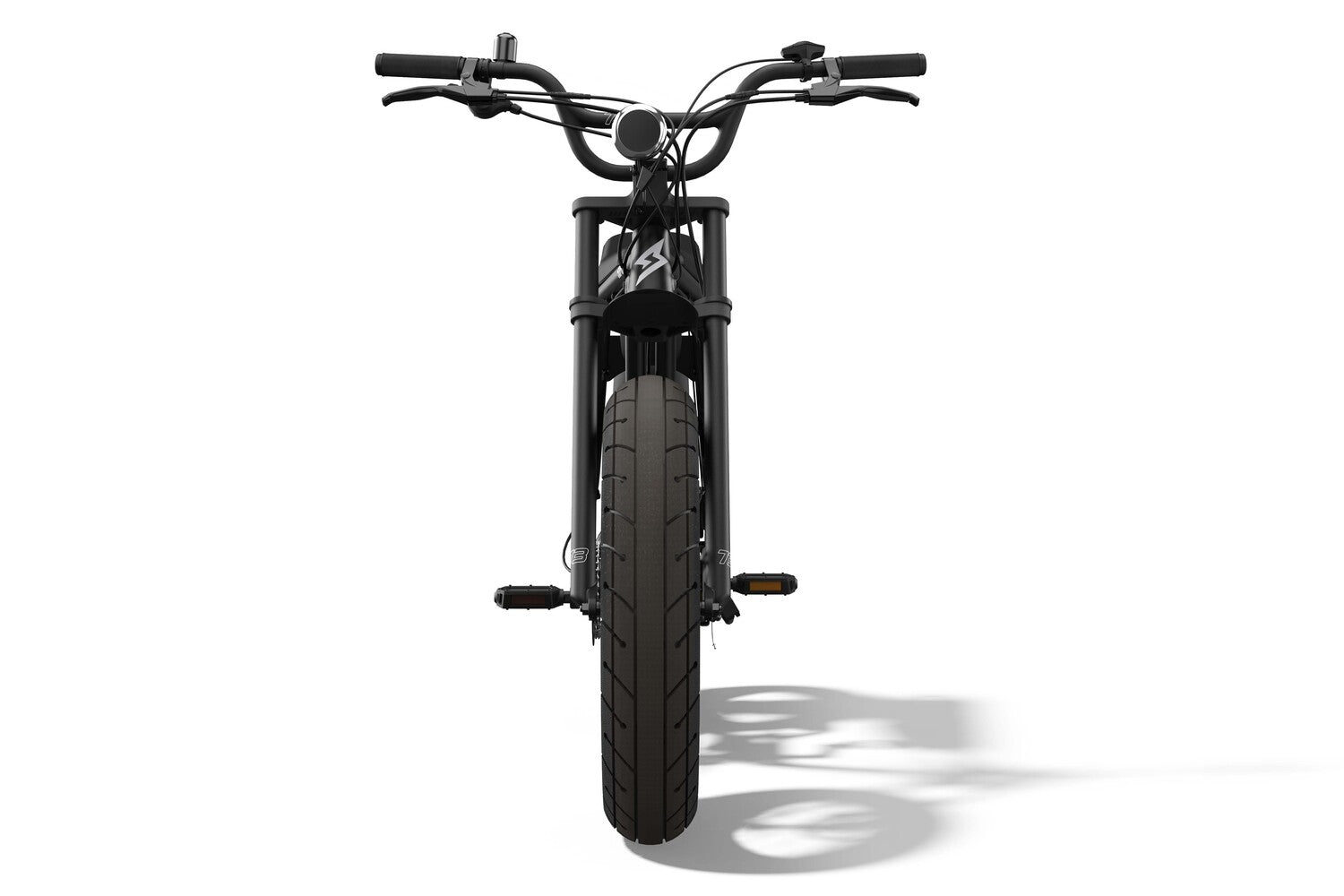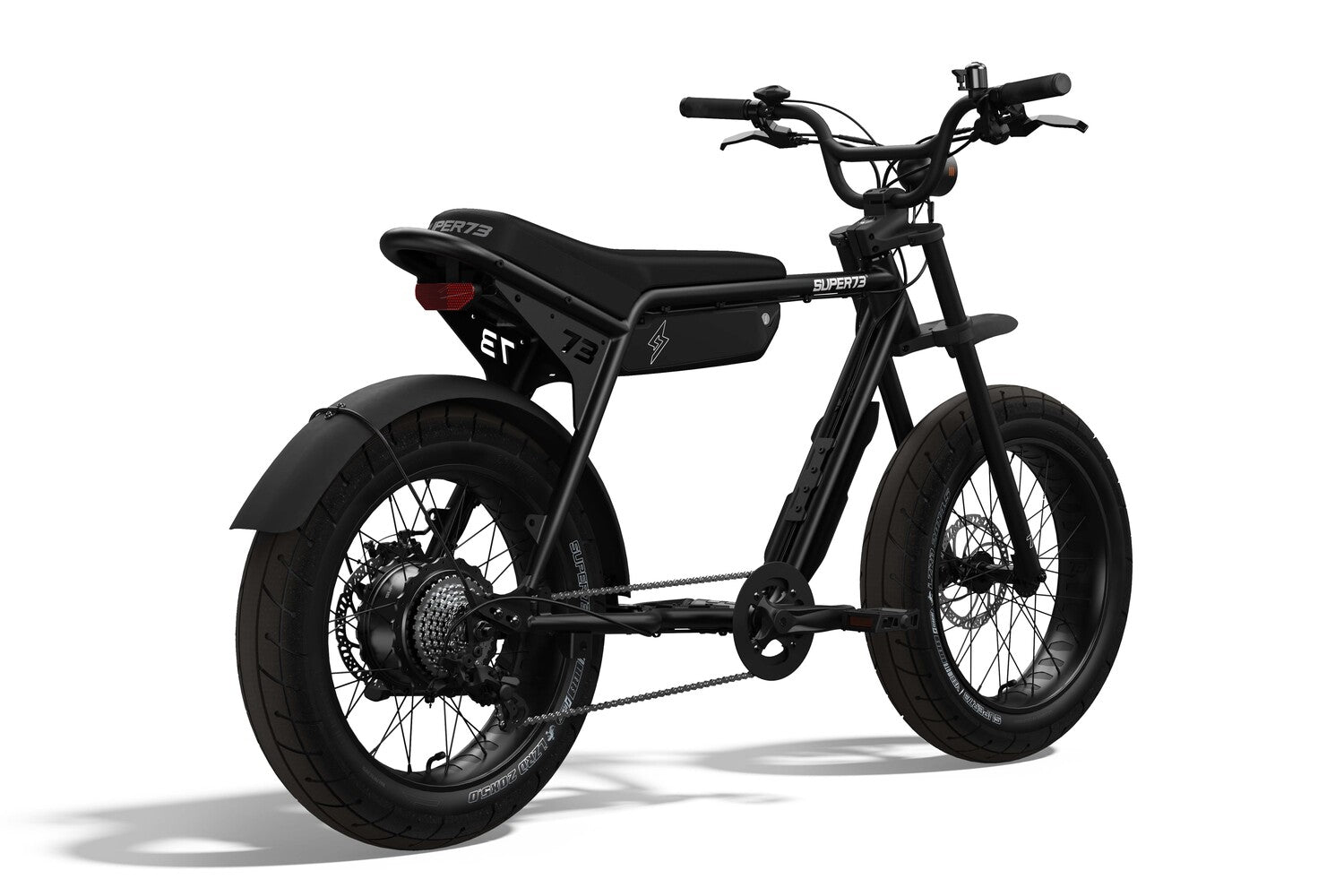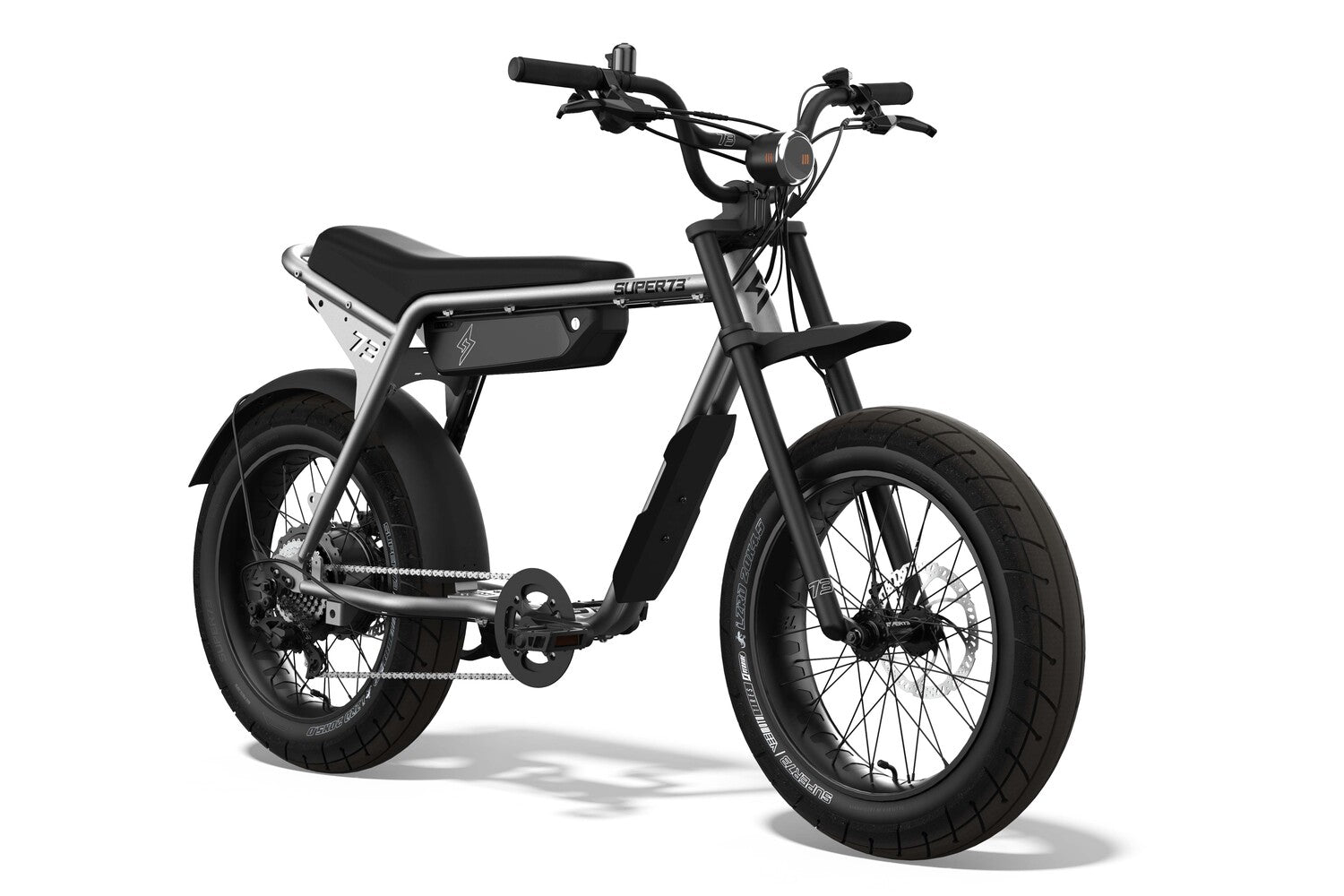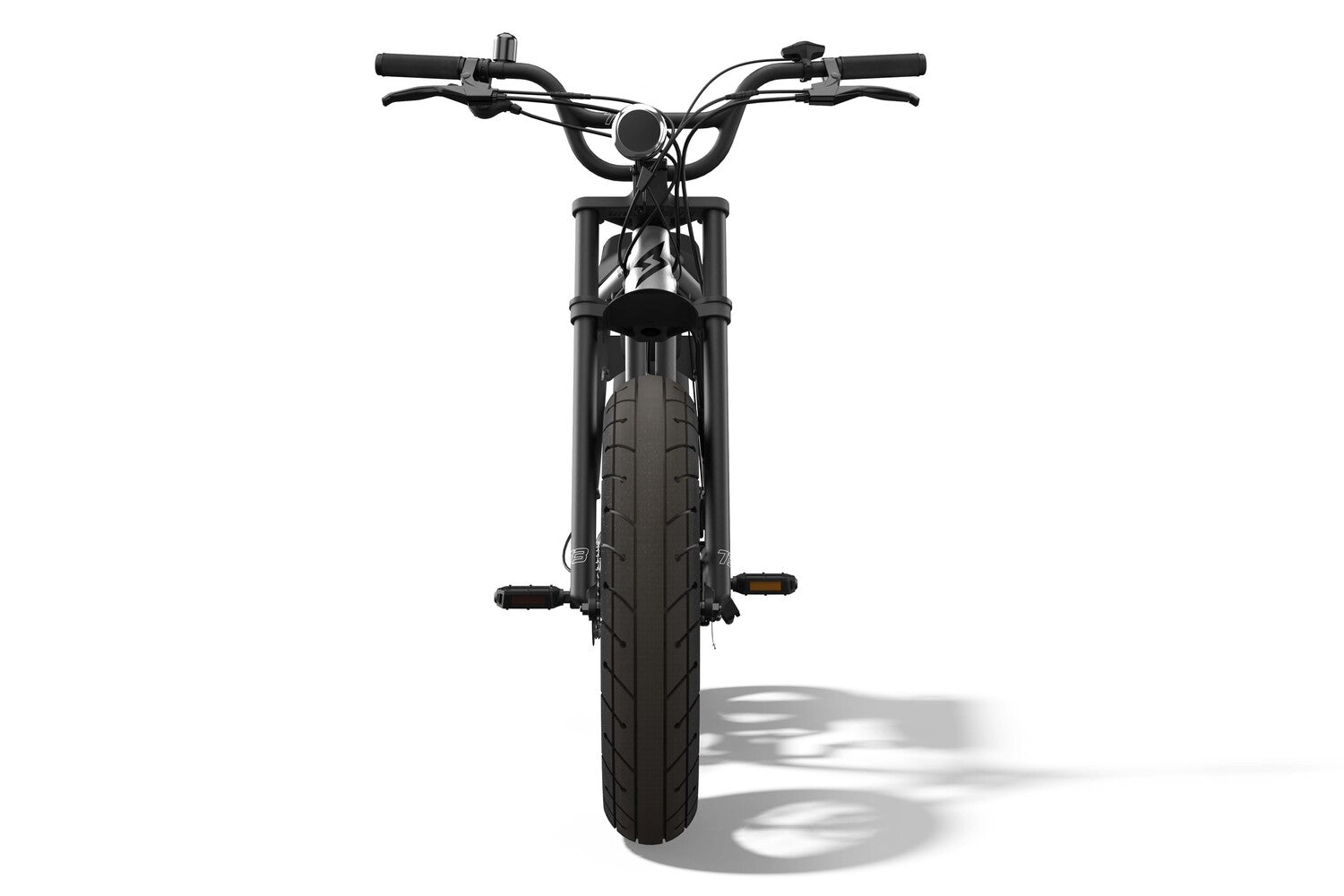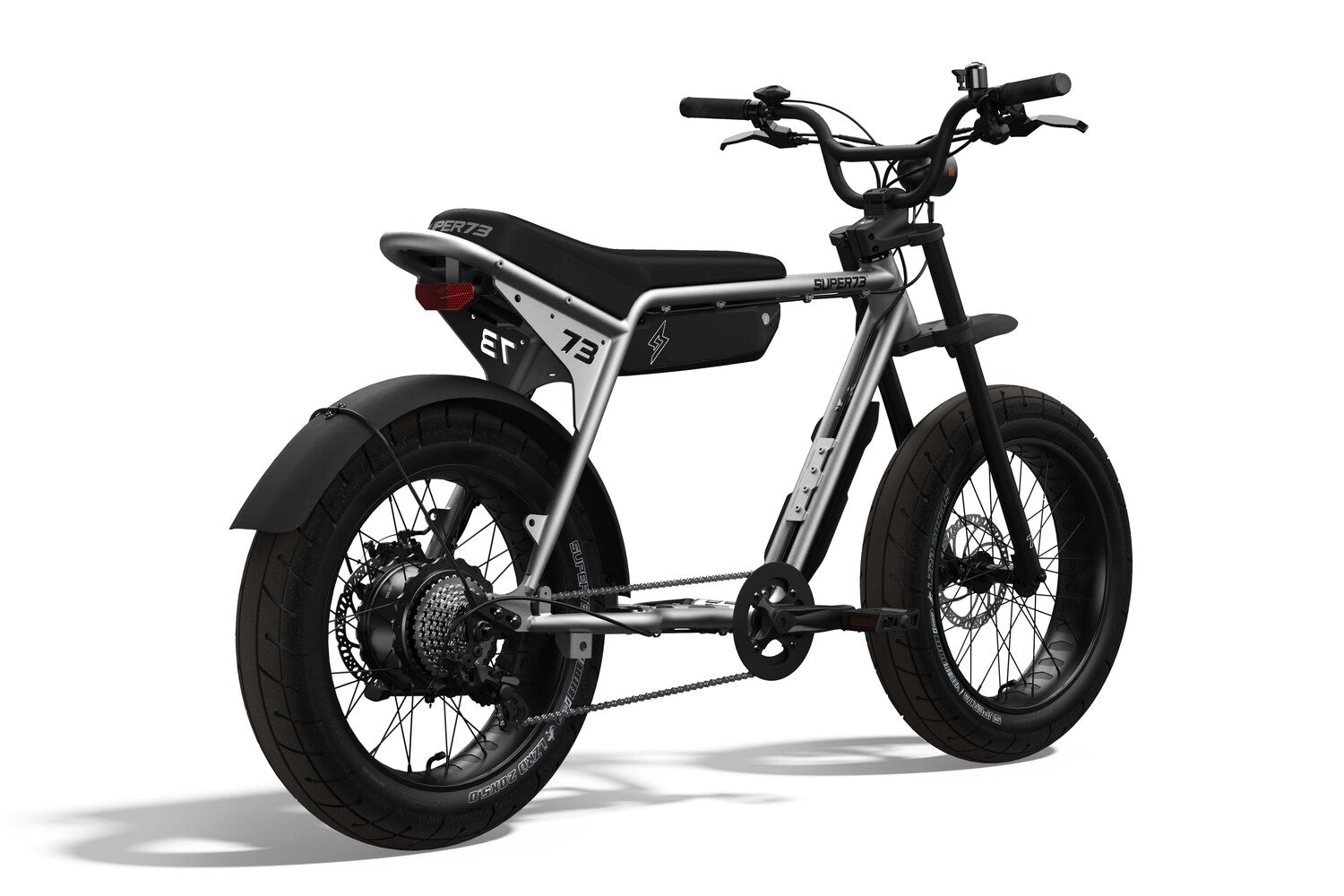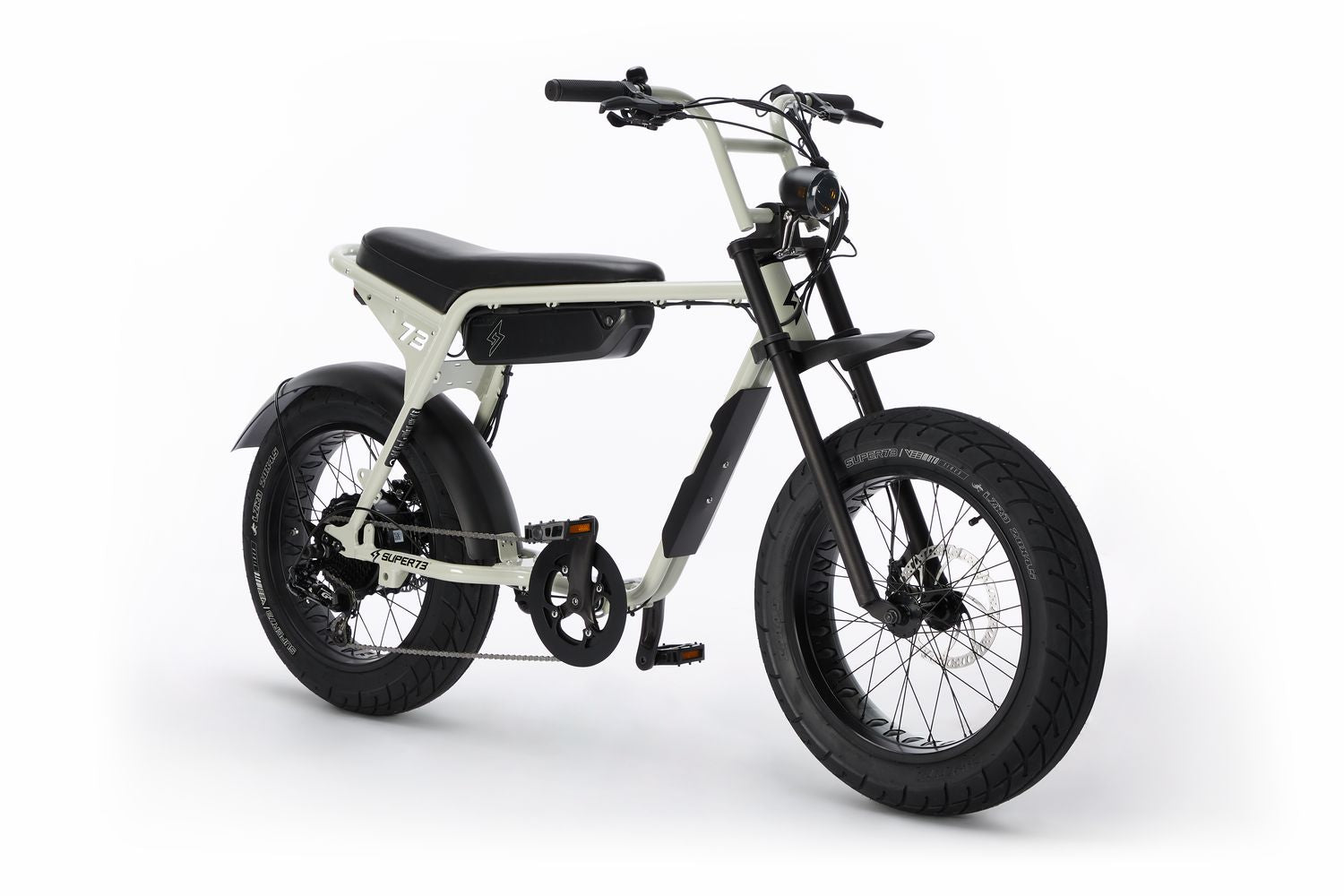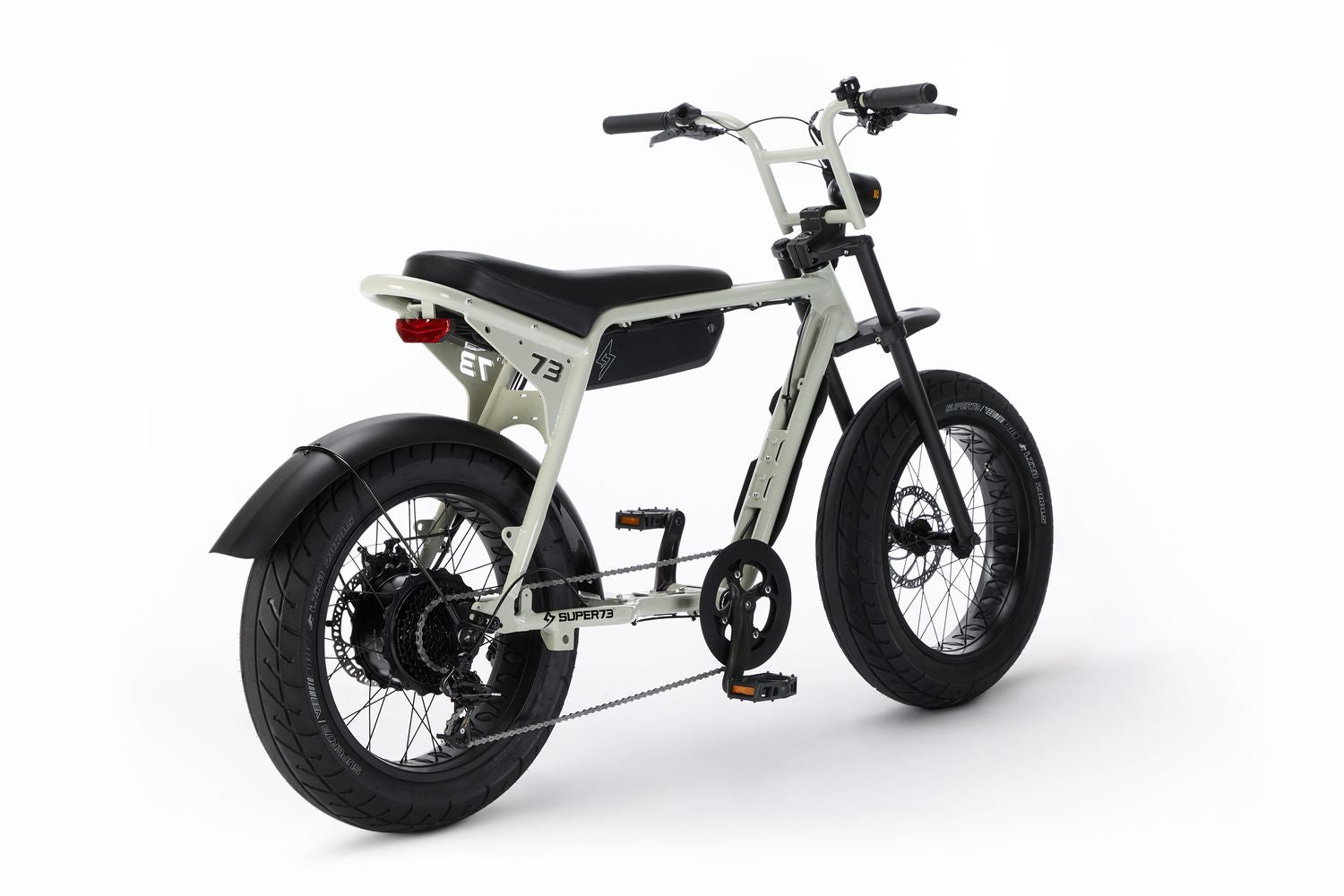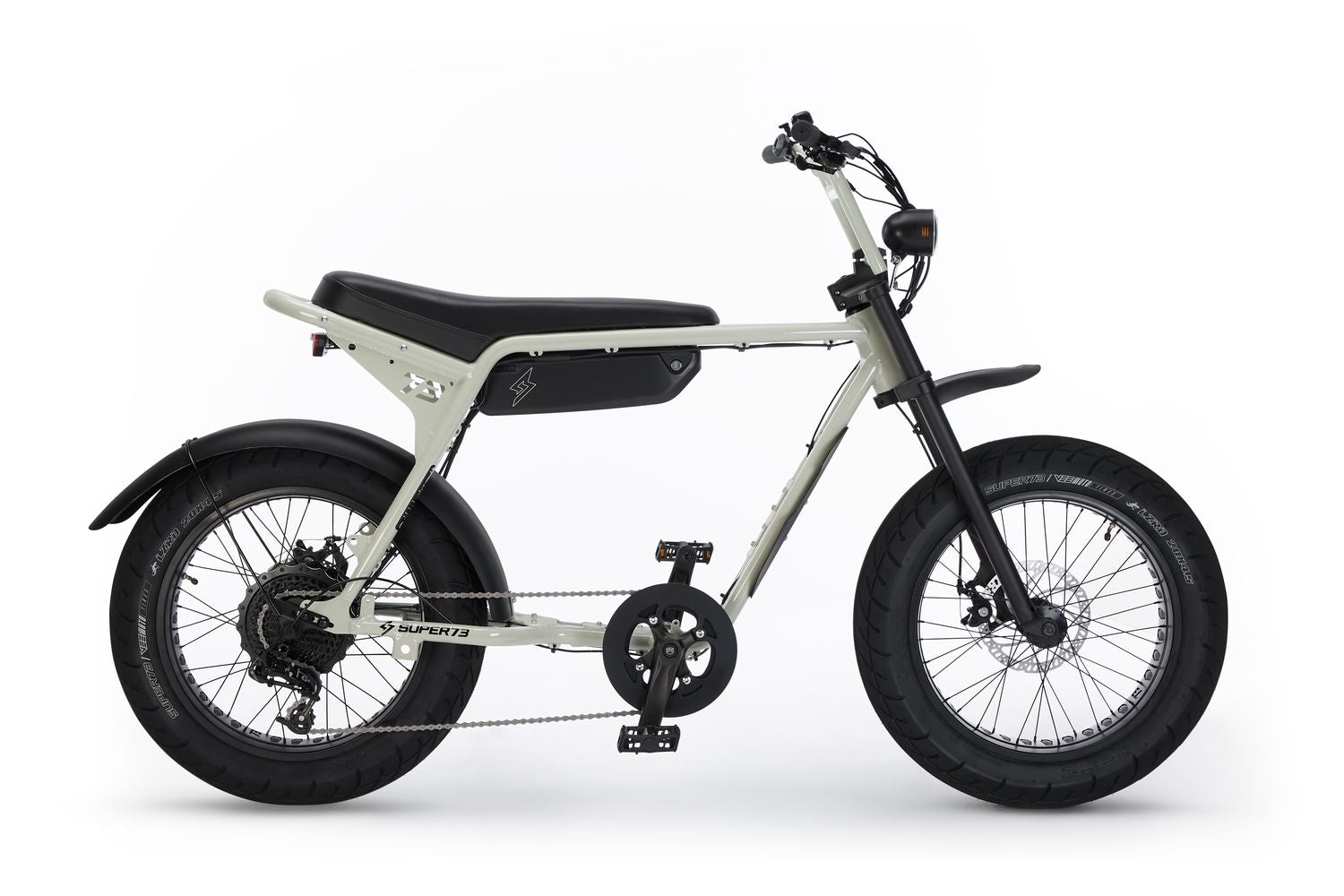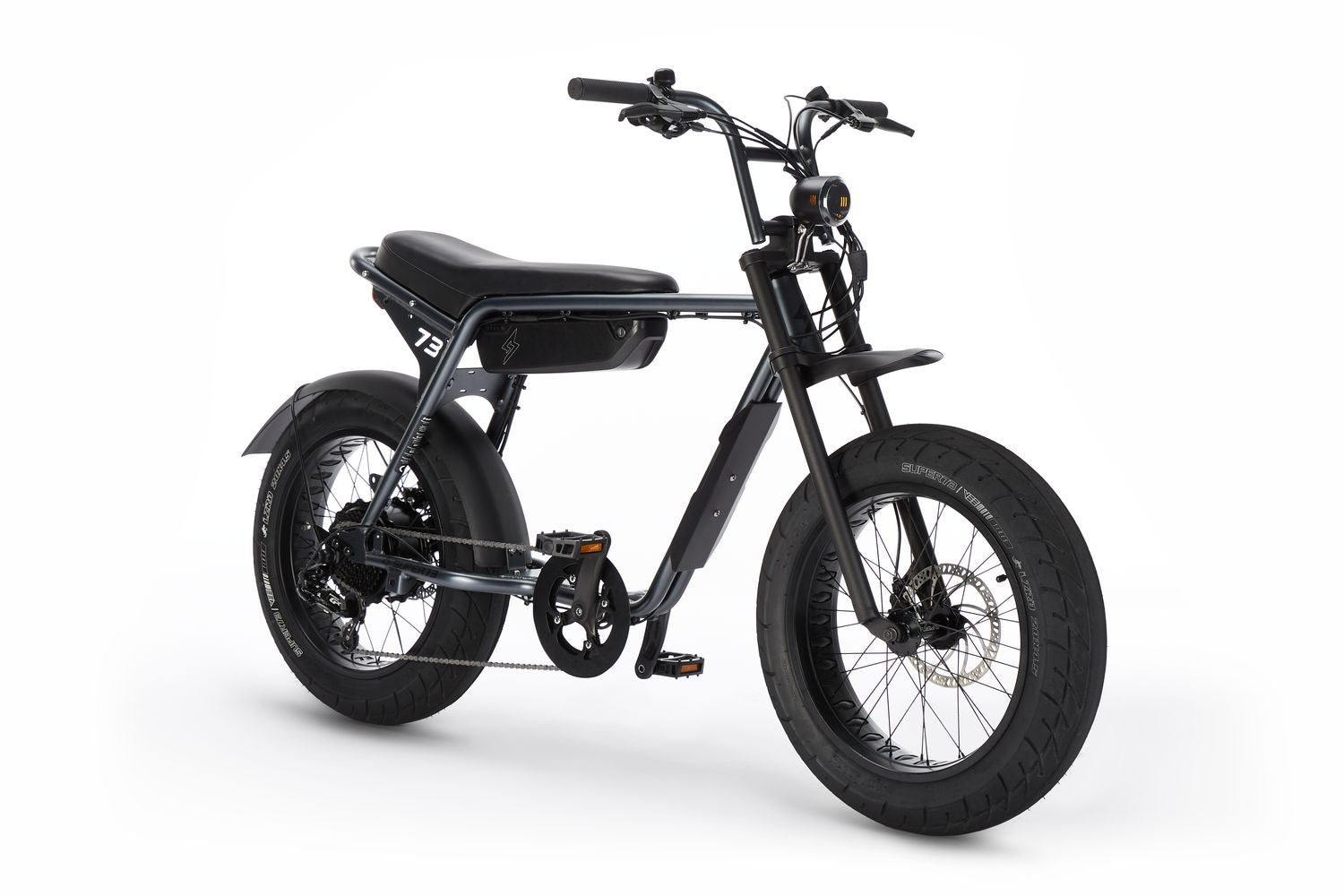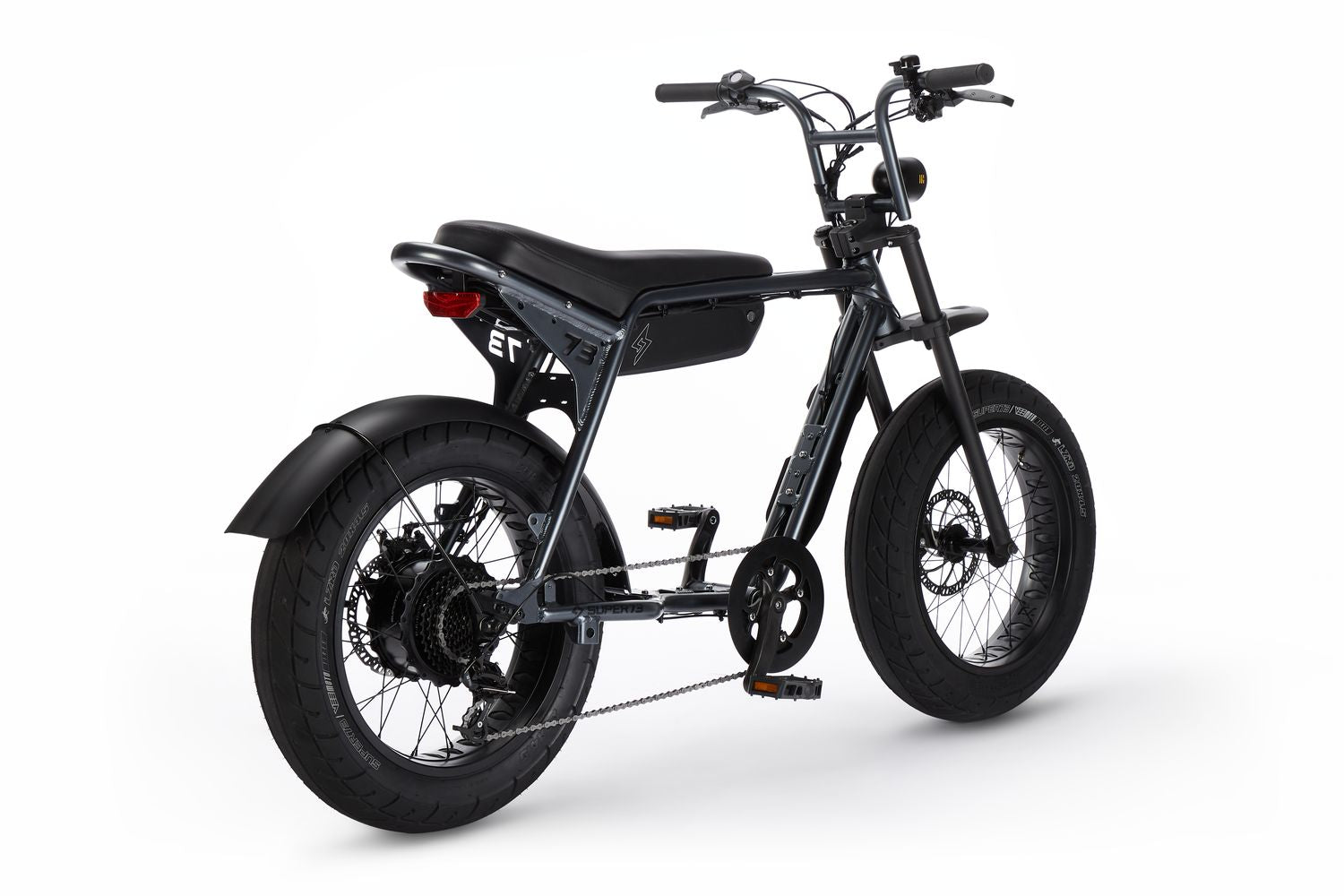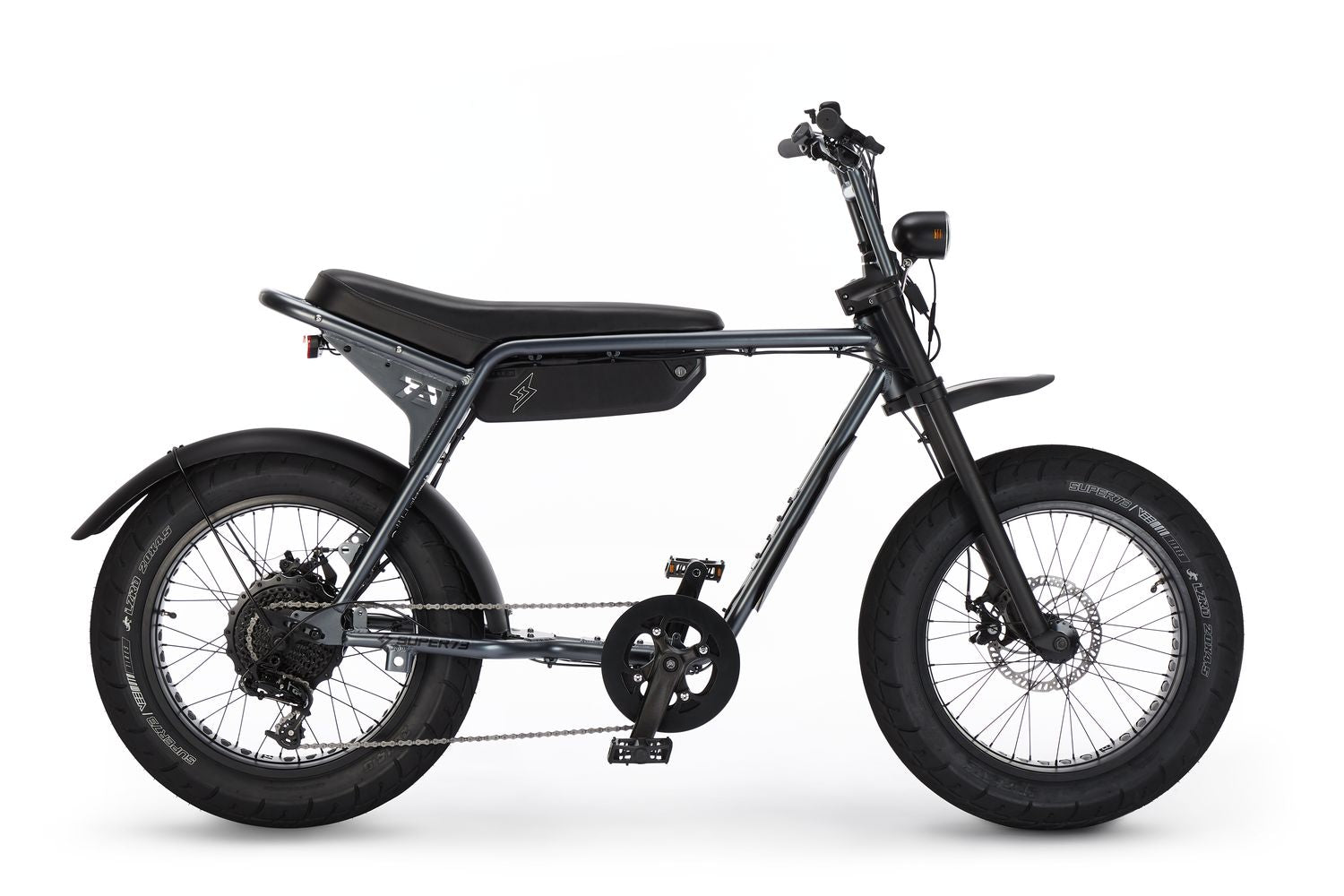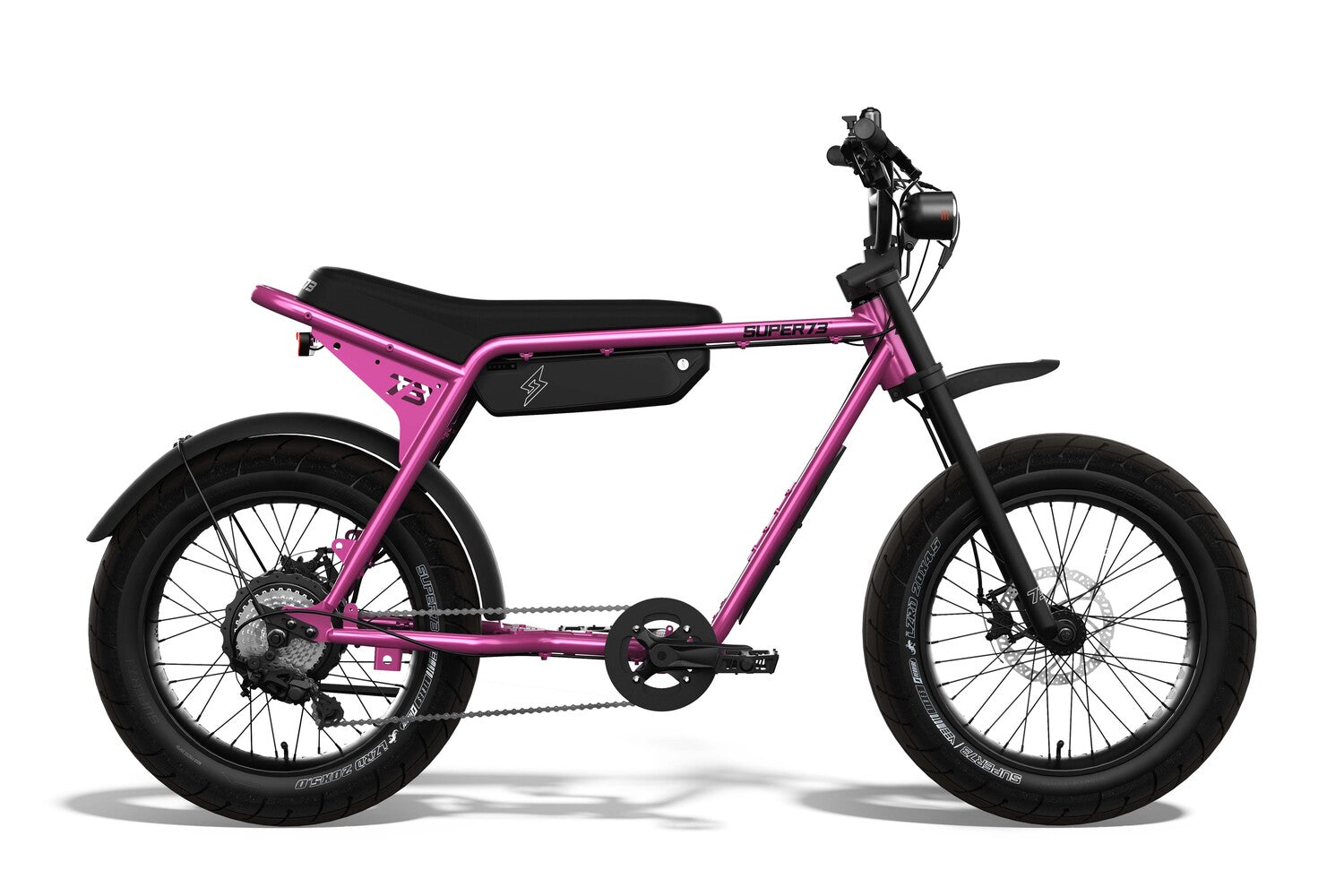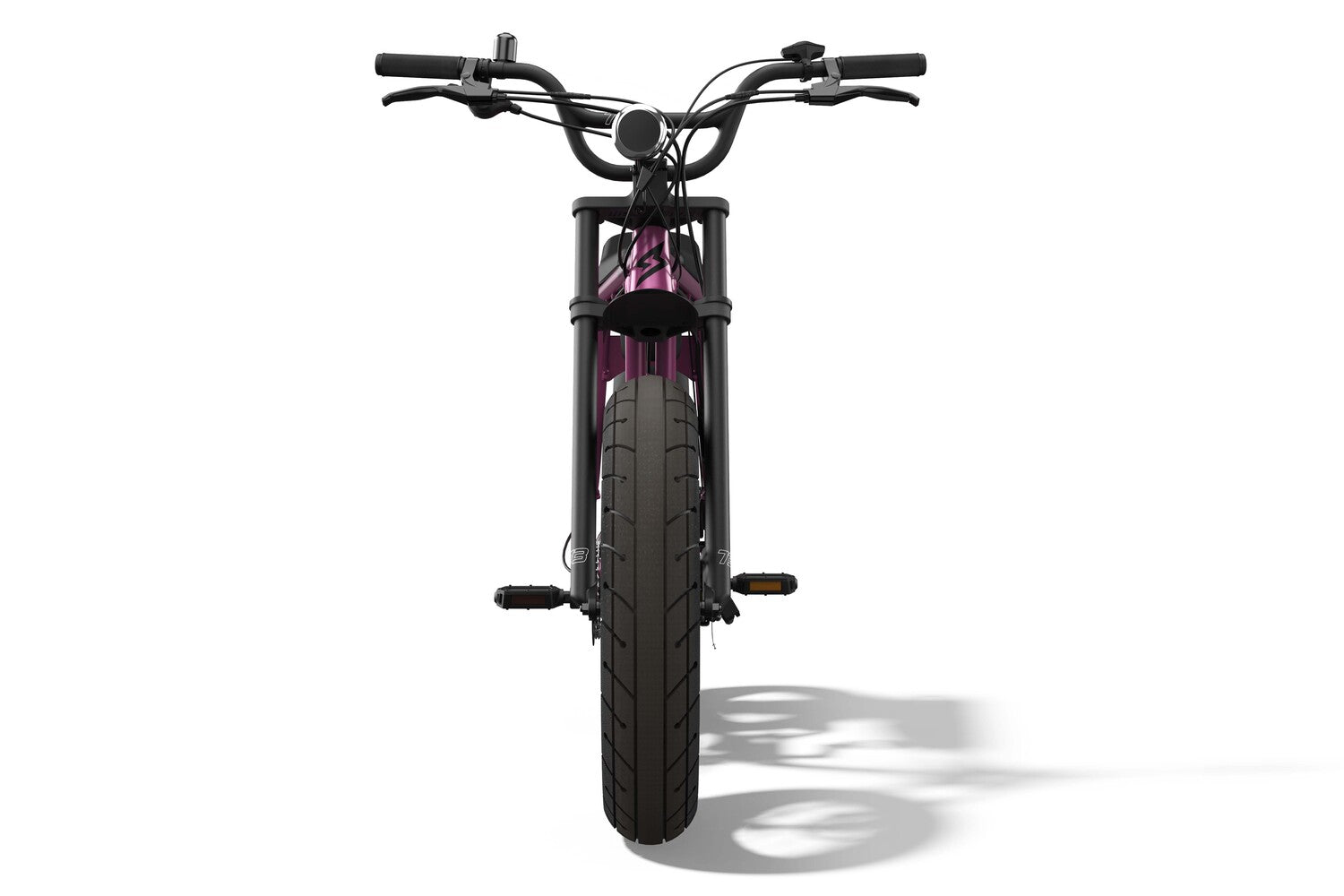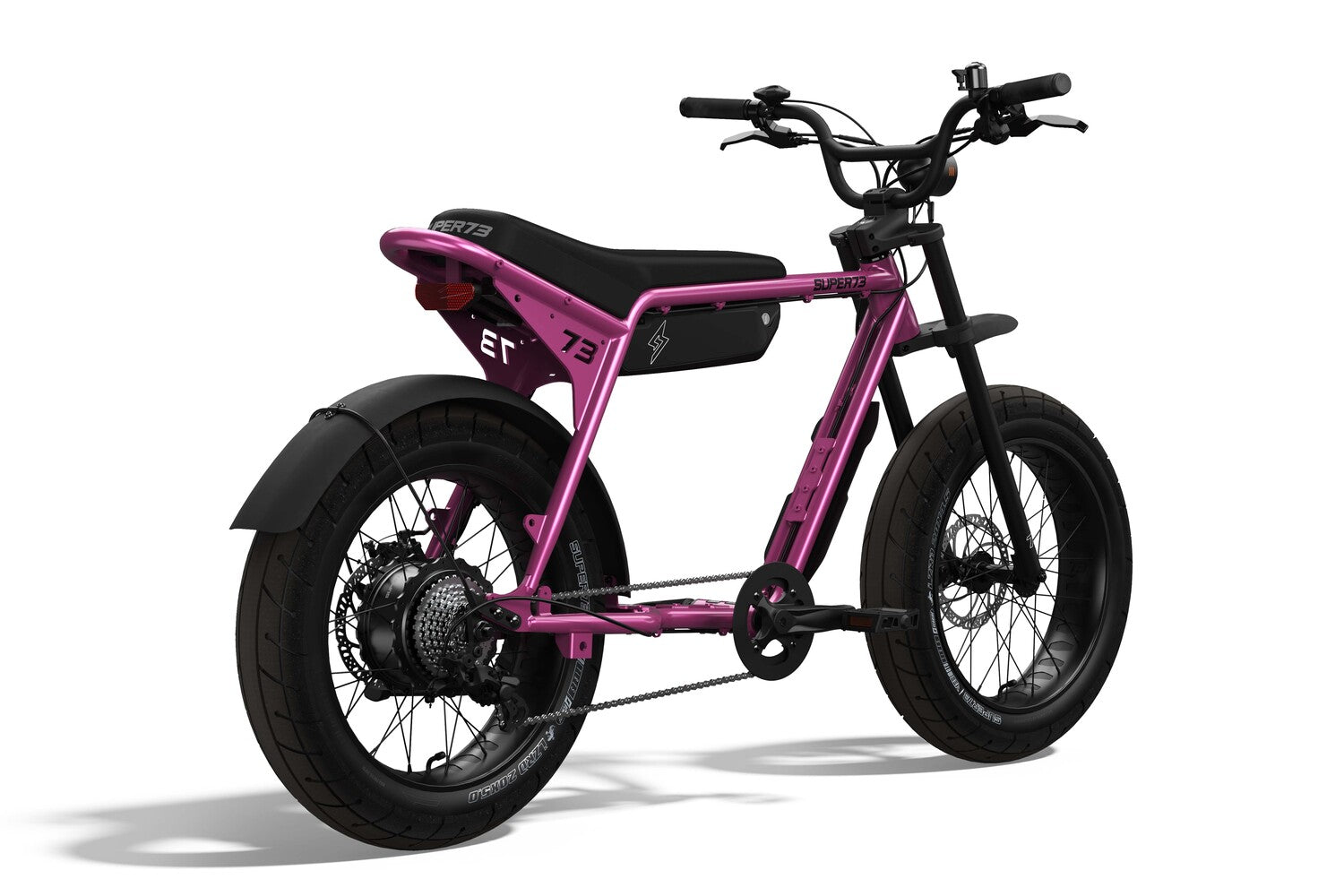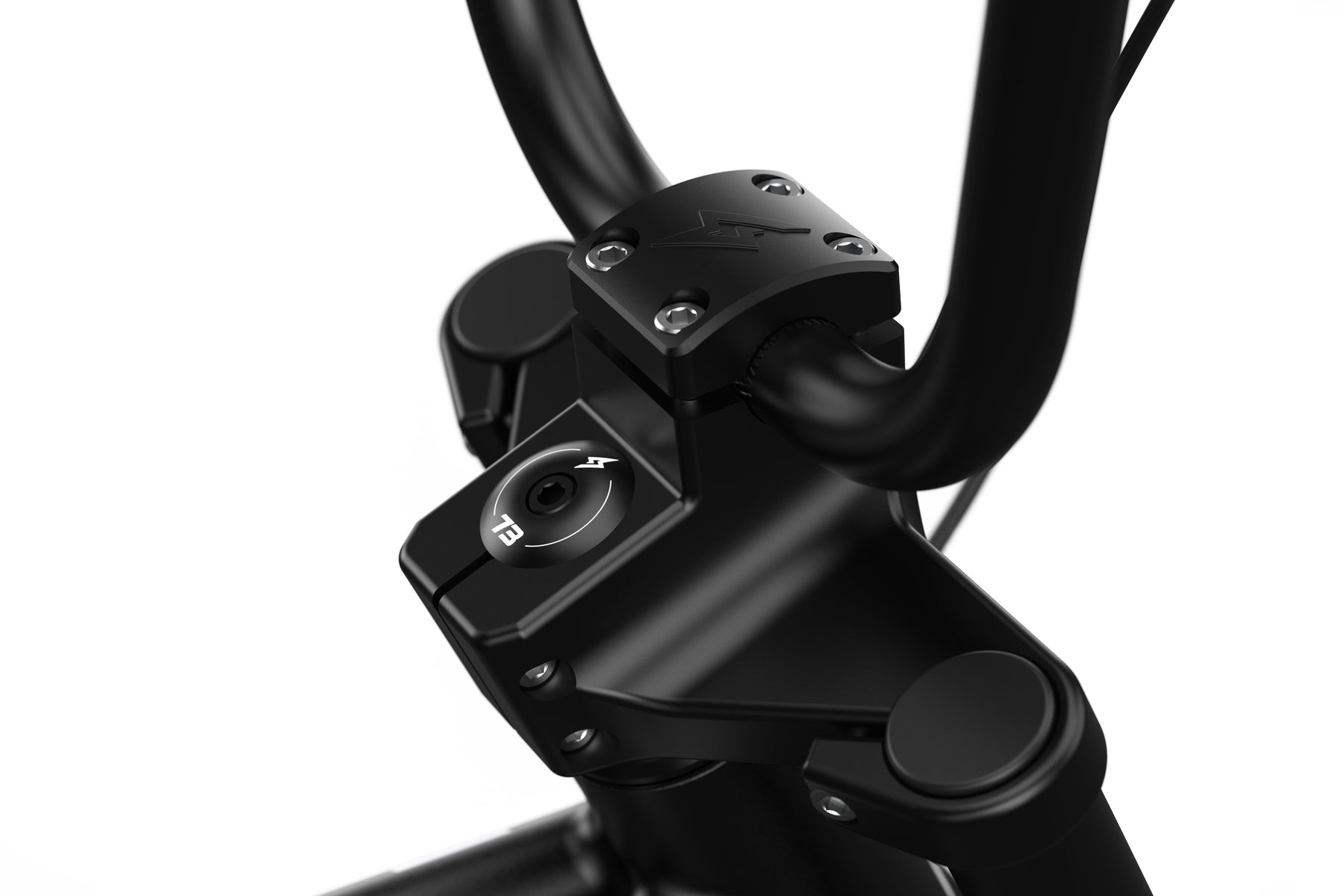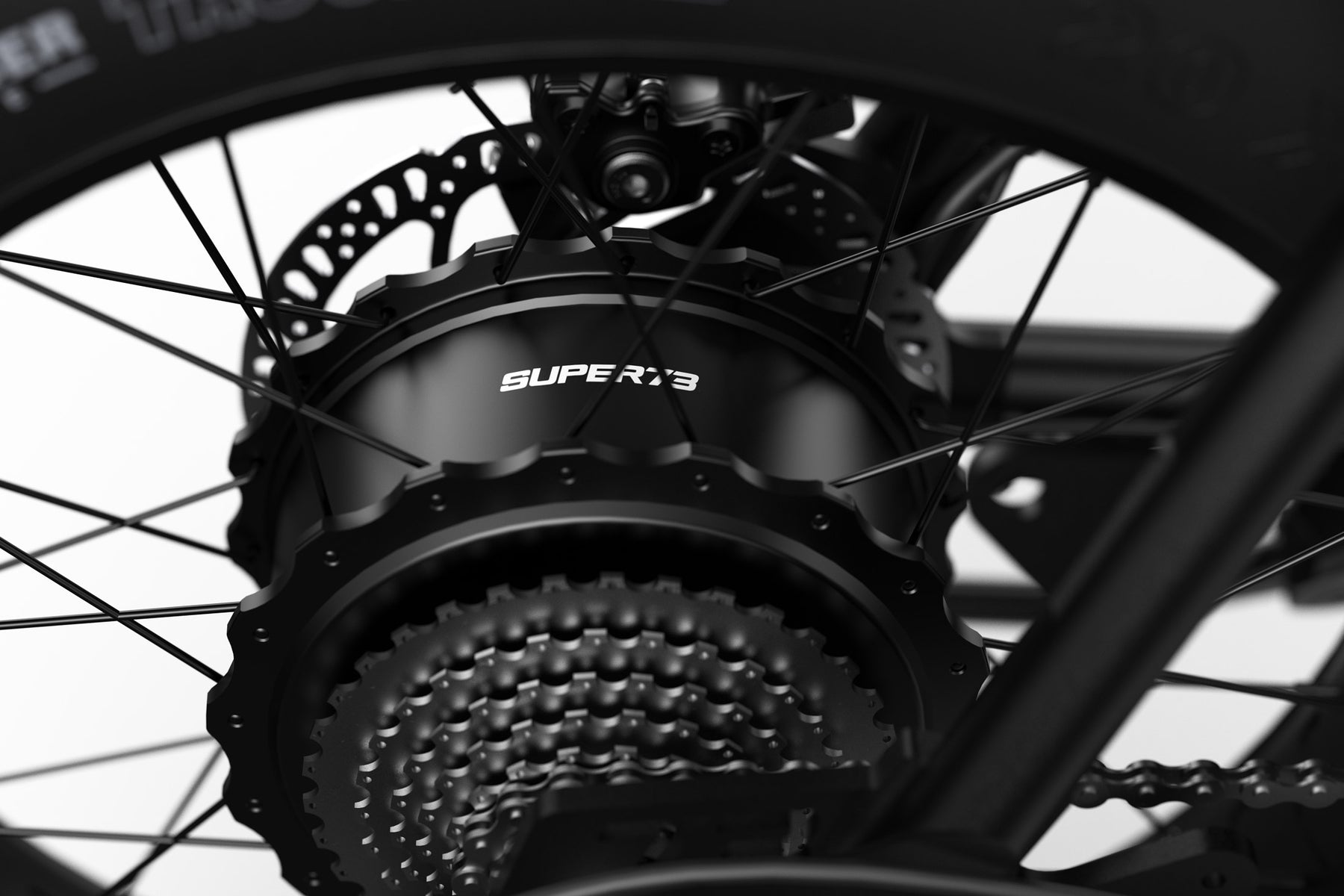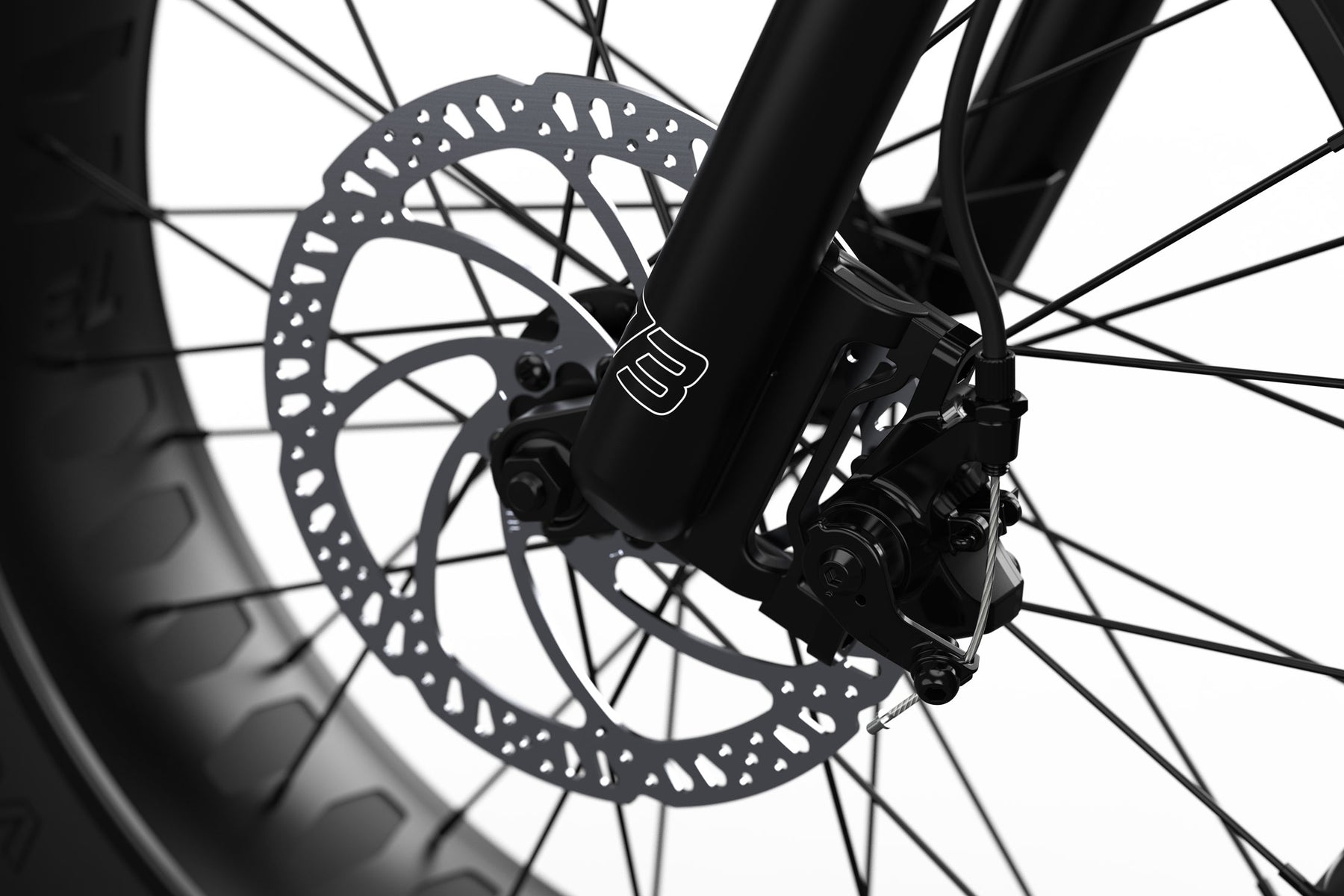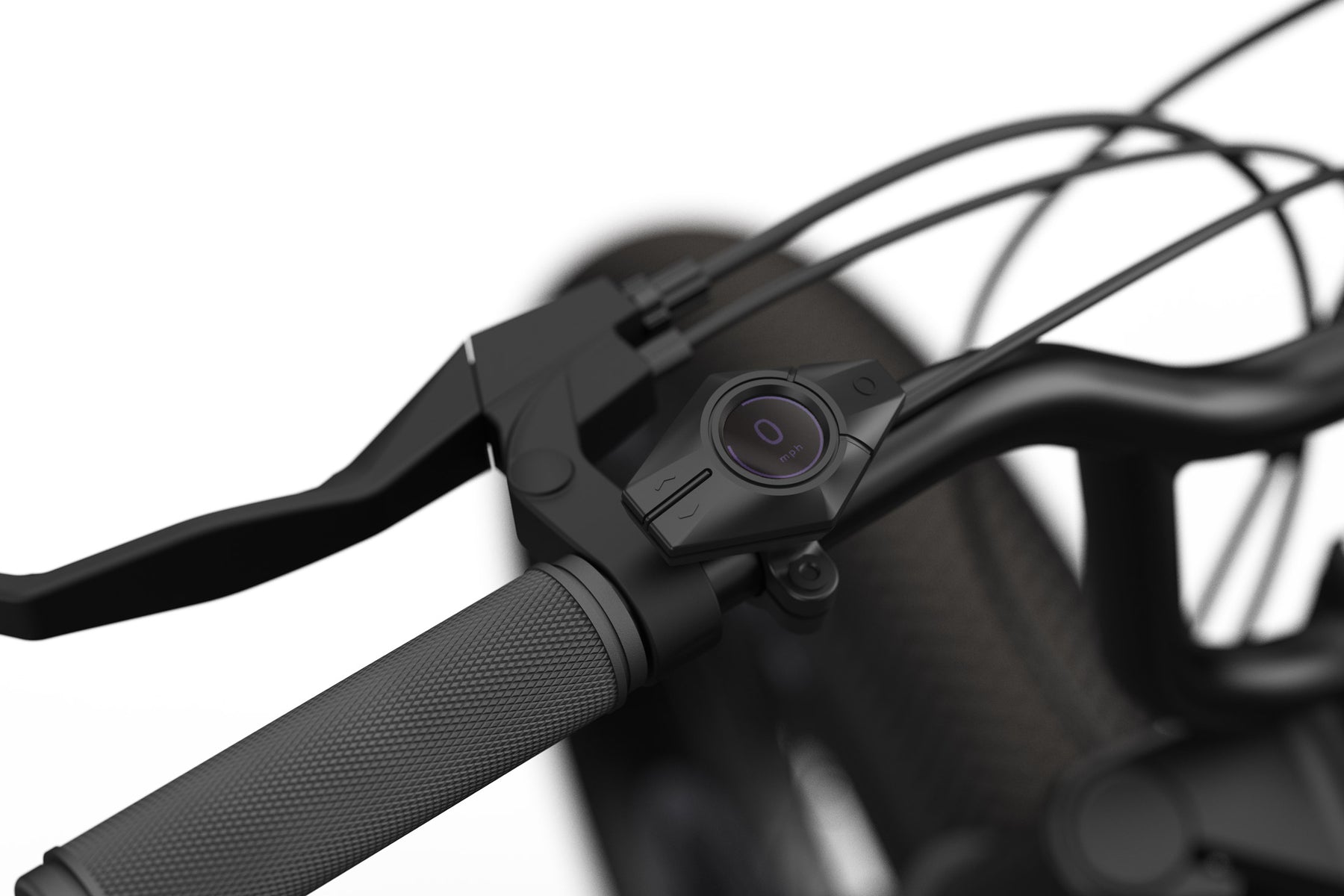 AN EBIKE THAT WILL SPICE UP YOUR COMMUTE
The Comfortable Commuter
The ZX is the larger version of our ZG and features a lighter aircraft-grade aluminium frame and a larger removable battery. With a brand new redesigned seat, improved ergonomics and a more upright riding position, the ZX stands as one of SUPER73's most comfortable bikes to date. 
Declarations of Conformity (EPAC) available upon request.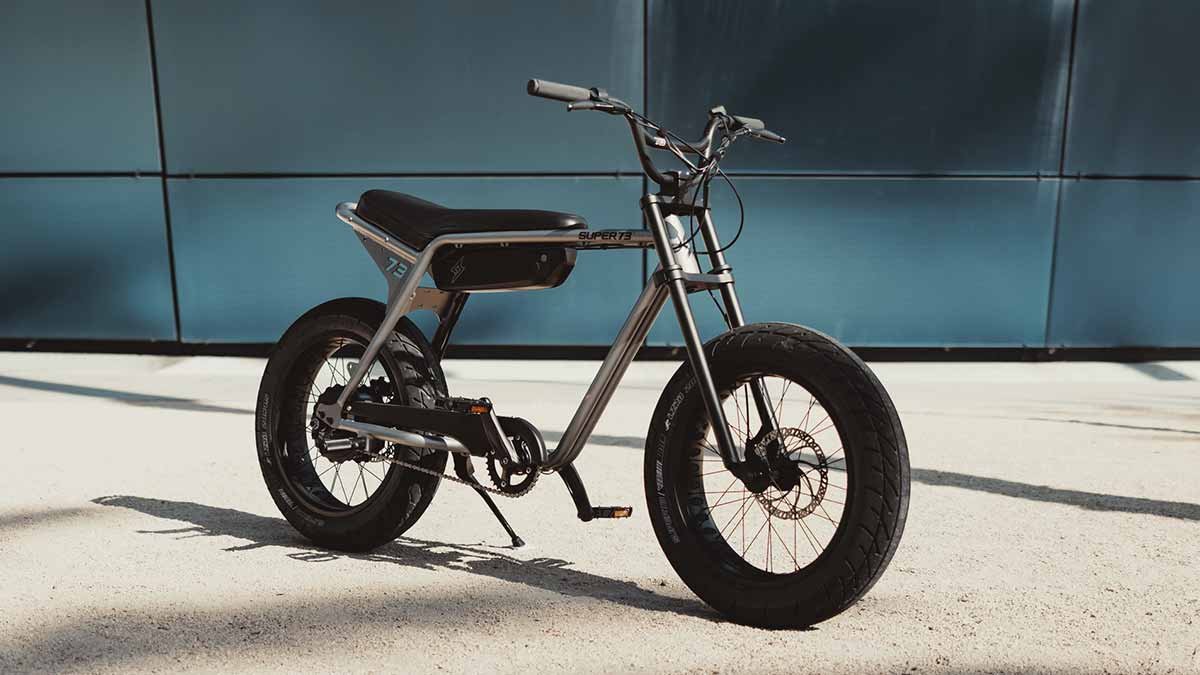 Handlebars
The Blain handlebar is available on colourways Ron Burgundy, Obsidian and Panthro Blue. A stylish low-rise handlebar made of high strength chromoly.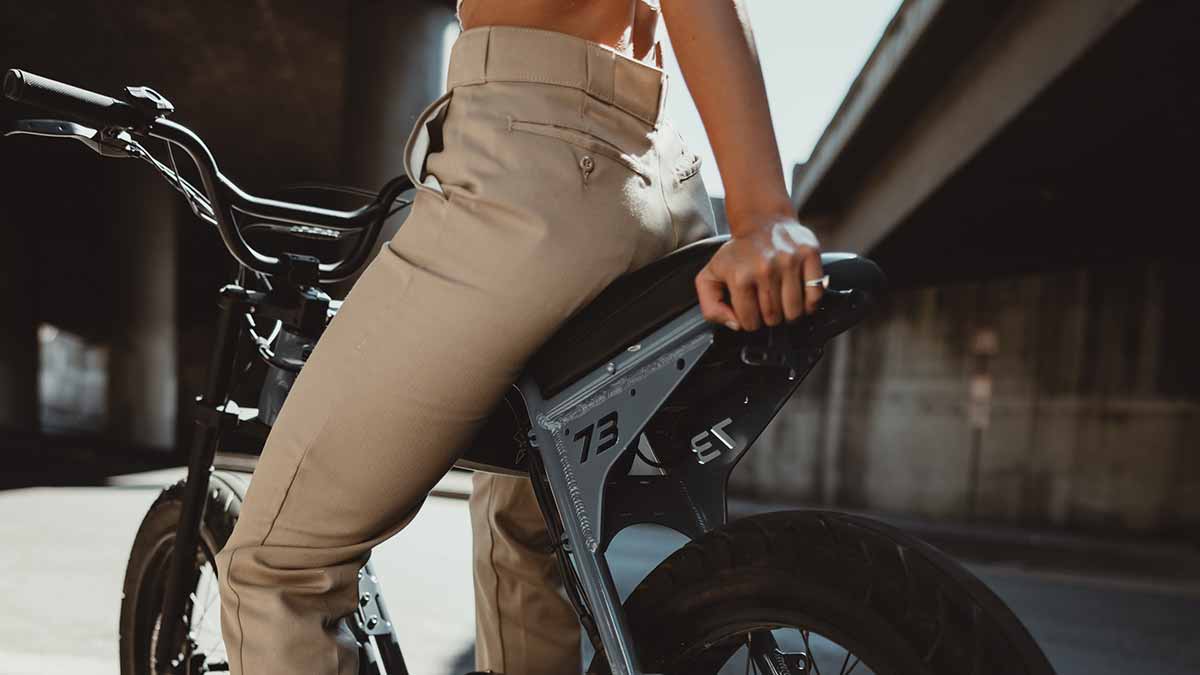 Design
The SUPER73-ZX features not only a lighter aircraft-grade aluminum frame, but also an accompanying larger removable battery making it one of our most convenient and stylish cruisers.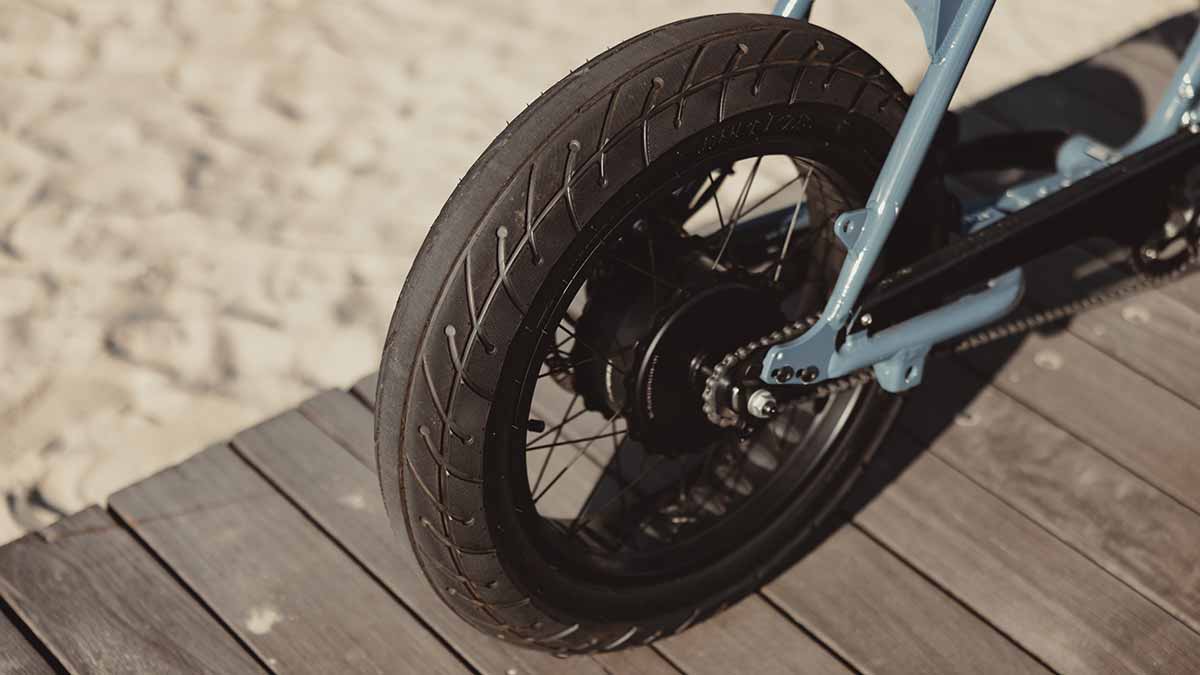 TIRES
The ZX comes standard with LZRD tires made for extended range commuting. This tire was designed with micro knurling to improve cornering grip while balancing extended tire life.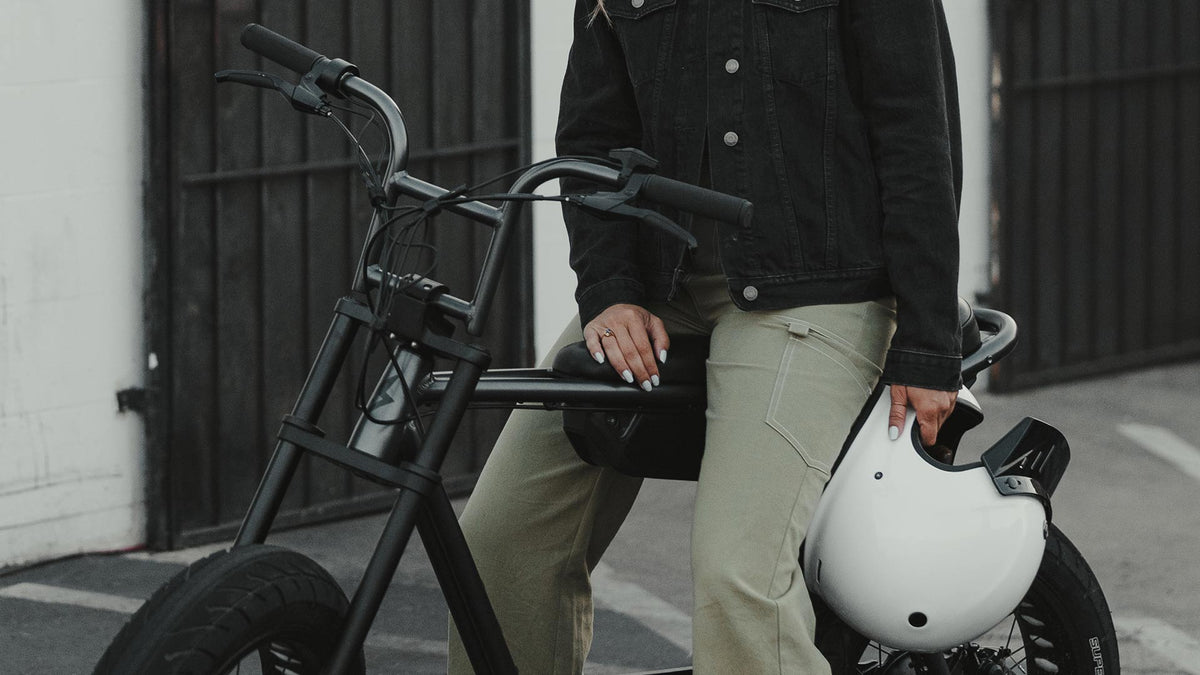 Ergonomics
With a brand new redesigned seat and a more upright riding position, the ZX proves itself to be SUPER73's most comfortable bikes to date.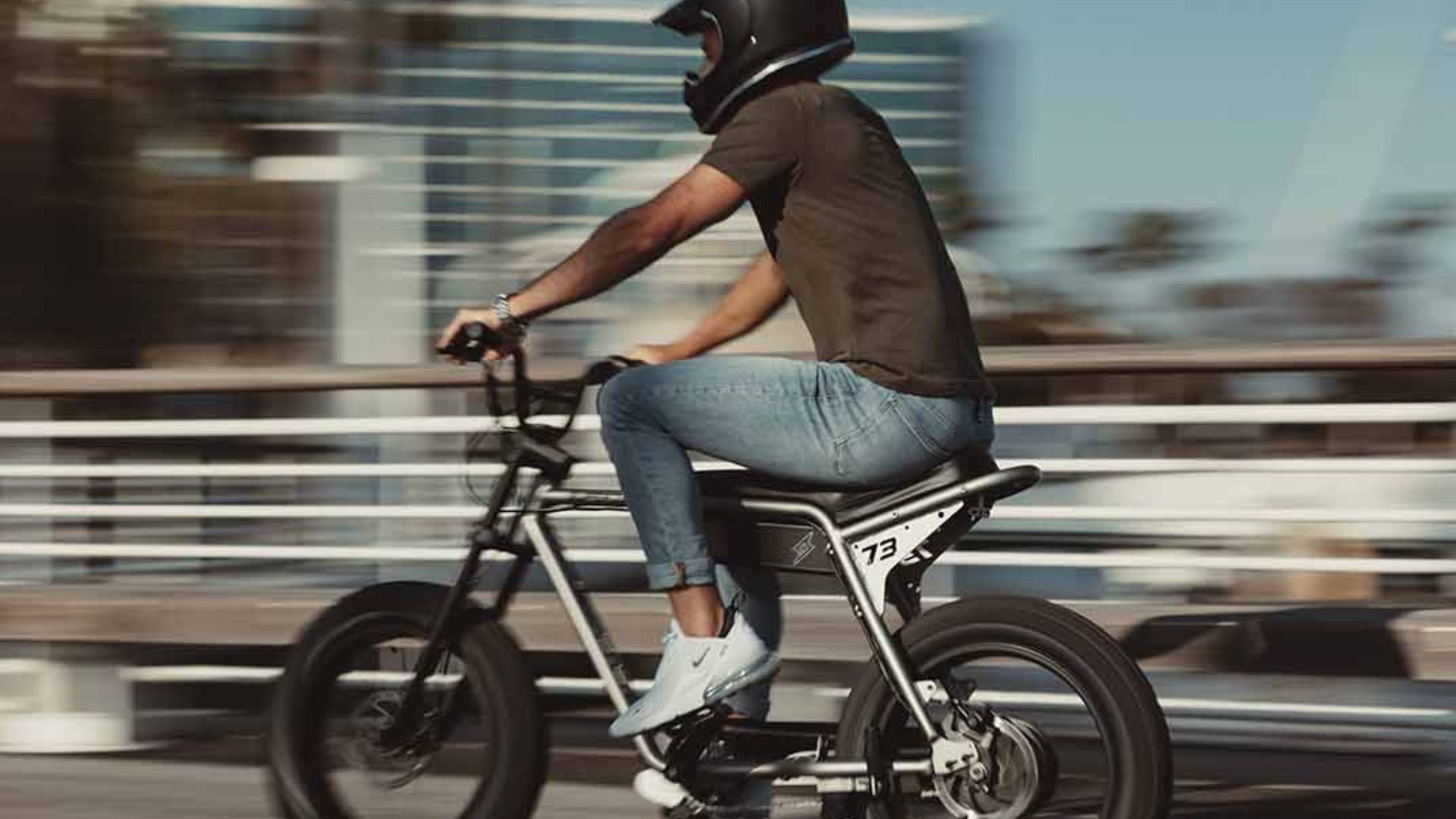 Street-Legal Electrically Powered Assisted Cycle (EPAC)
ASSISTANCE
Each bike comes with 4 PAS Modes and 4 Speed Levels accessible via the SUPER73 App, so you can customize your riding mode to your terrain.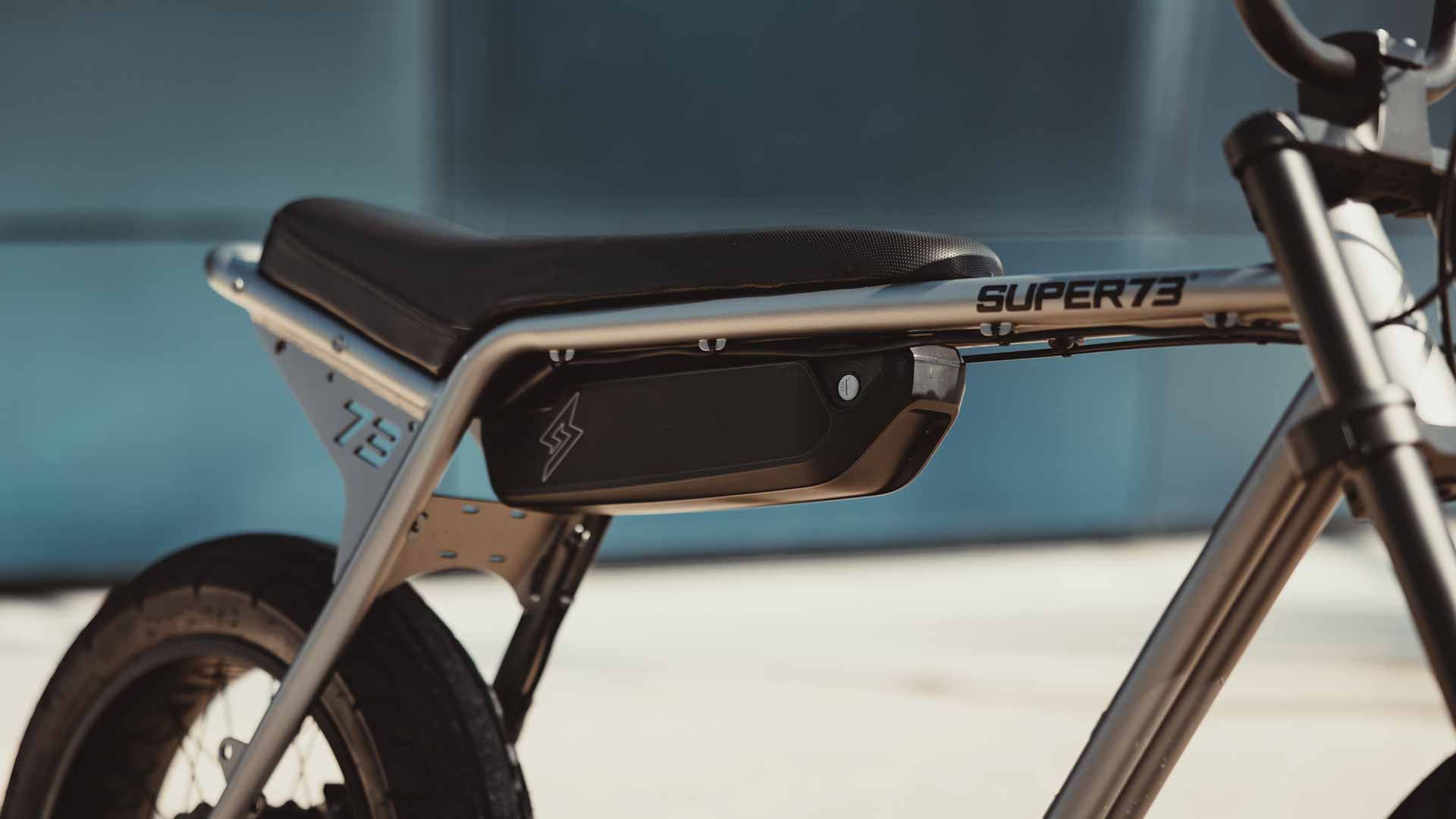 CAN BE CHARGED WITH ANY EUROPEAN OUTLET
REMOVABLE BATTERY
The ZX provides an estimated 40-80+ km of range depending on the pedal-assist mode.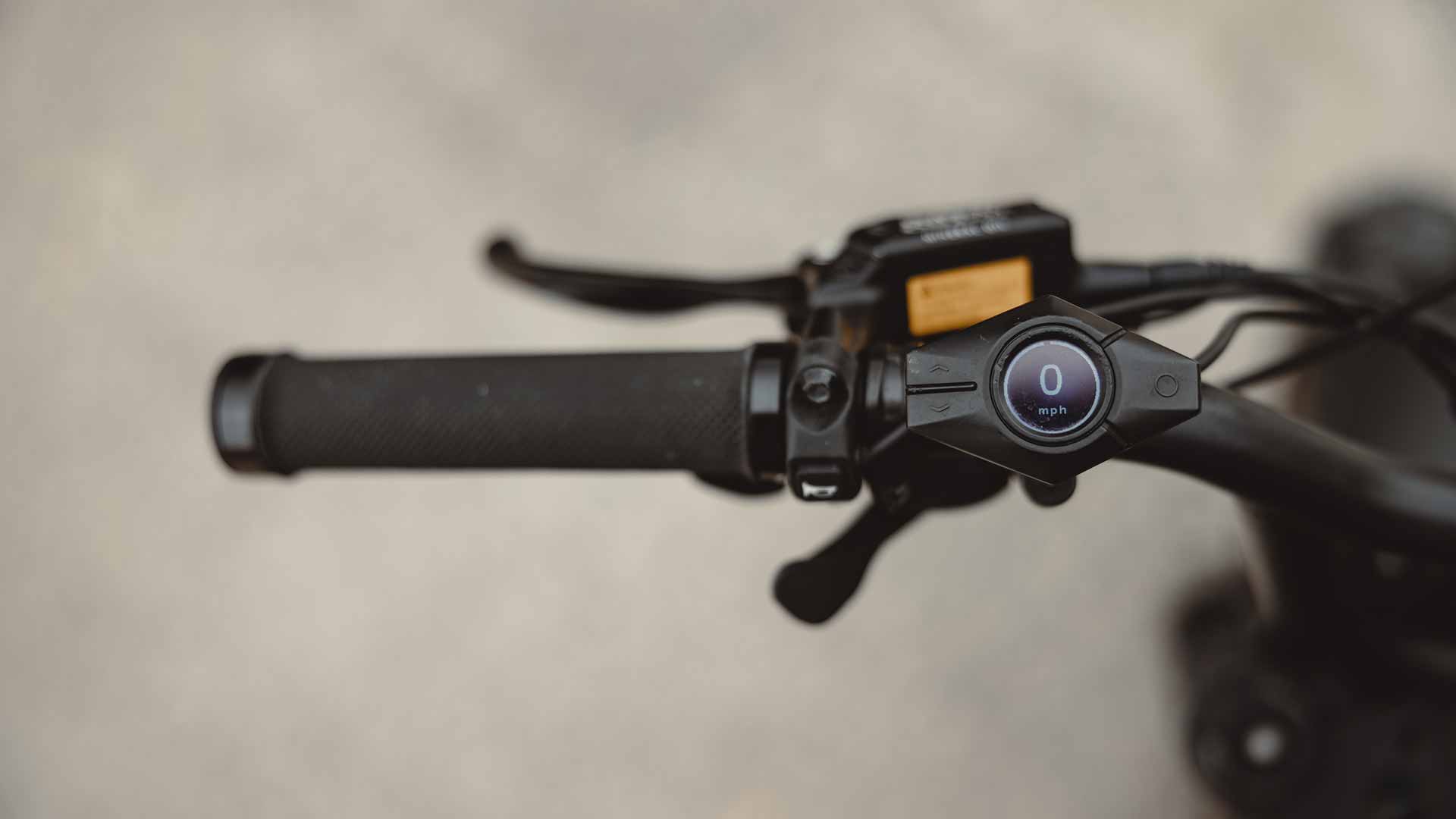 BLUETOOTH CONNECTIVITY FOR IOS AND ANDROID
SMART DISPLAY
Download the App | Unlock all of SUPER73's ebike features and receive over-the-air firmware updates.
Navigation | The app provides turn-by-turn navigation on both the Smart Display and your mobile device.
View Settings | Easily change between pedal-assist modes and view your current speed, remaining battery range, and more while riding.
VEHICLE SPECIFICATIONS
Range | 40-80 km (80 km in PAS Mode 1)

Charge Time | 6-7 hrs

Battery | 615W/H (48v 12.8ah)

Motor | 250w EPAC

Sensor | Cadence

Gearing & Rear Dereilleur | 8-Speed

Vehicle Weight | 28 kg

Length x Width x Height | 68"x27.5x42"

Rider Weight Limit | 147 kg

Seat Height | 78 cm

Frame | Aluminium

Suspension (if applicable) | Rigid

Brakes | Mechanical

Tires | LZRD / 4,5" Front / 4,5" Rear

Inner Tubes | 20" x 4,5/5"

Head Light | LED

Tail Light | LED

Horn | Bell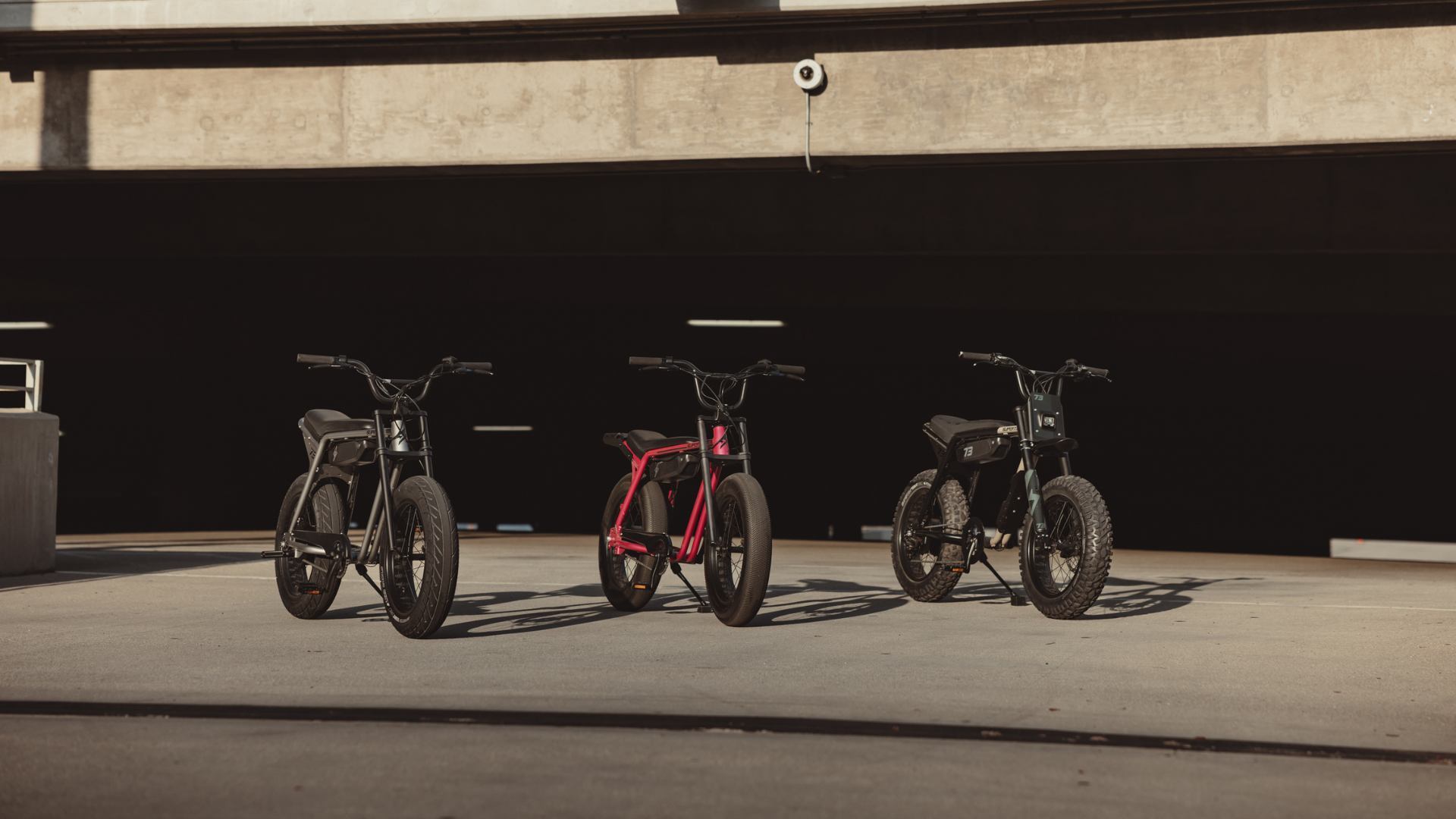 LOOKING FOR THE PERFECT FIT?
DISCOVER YOUR PERFECT RIDE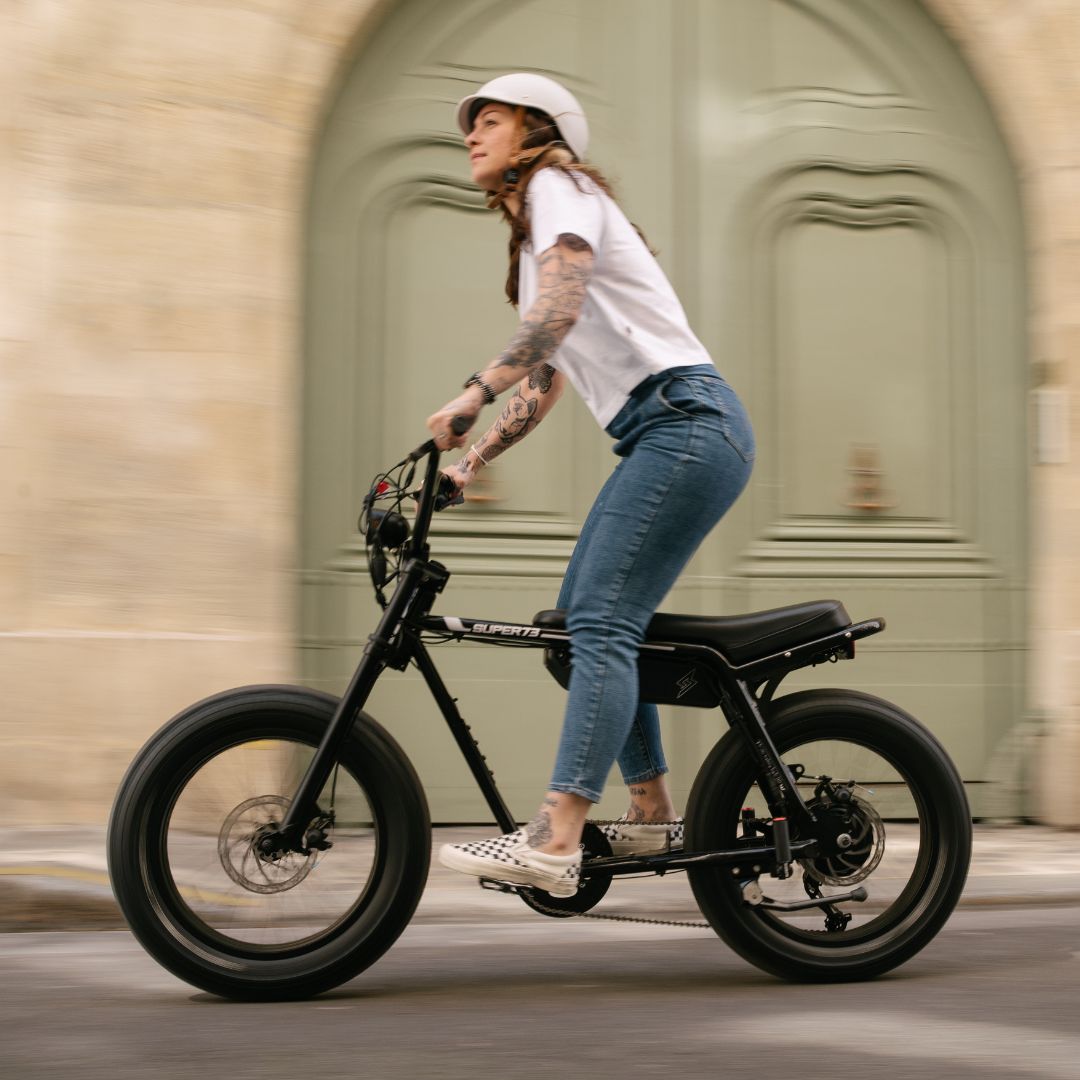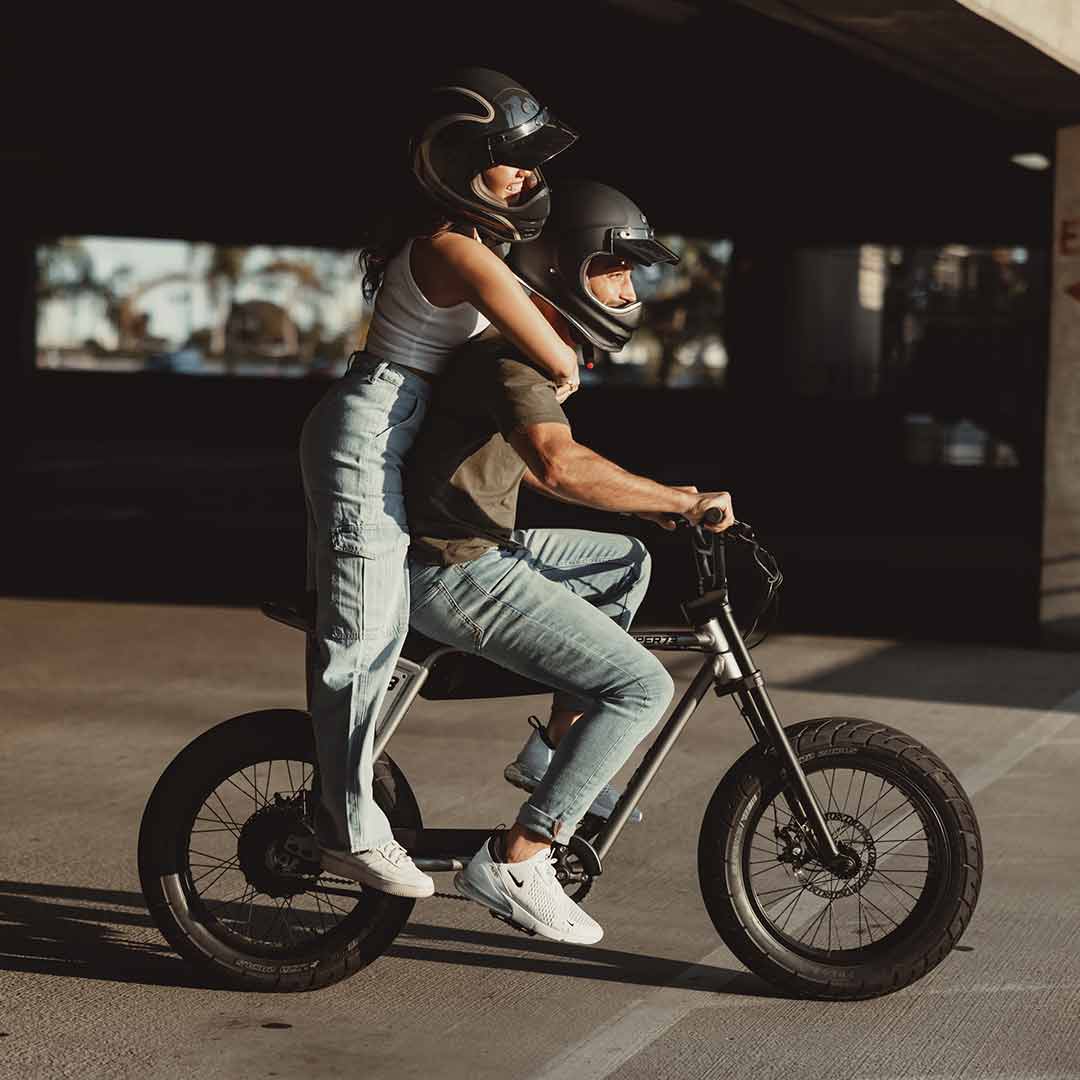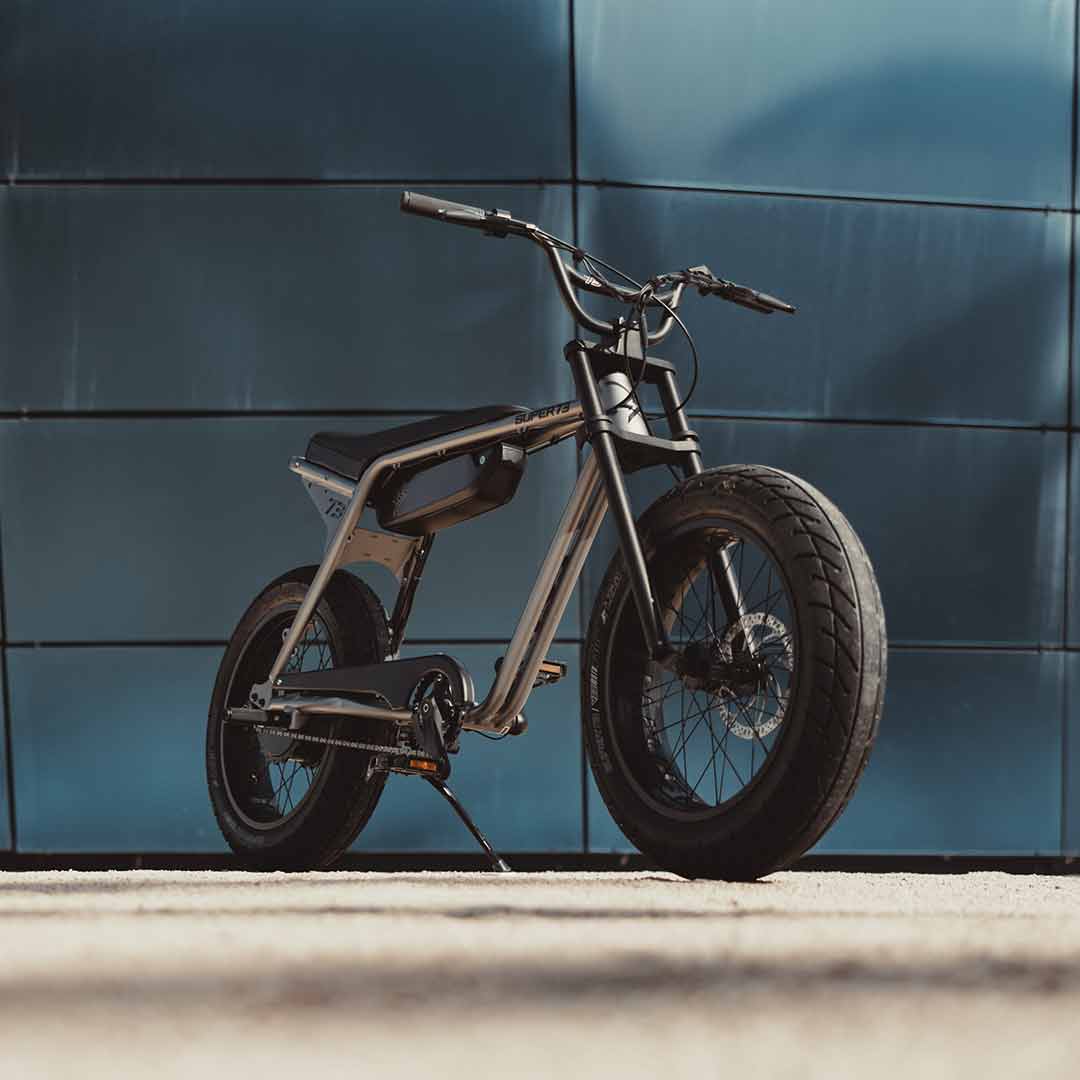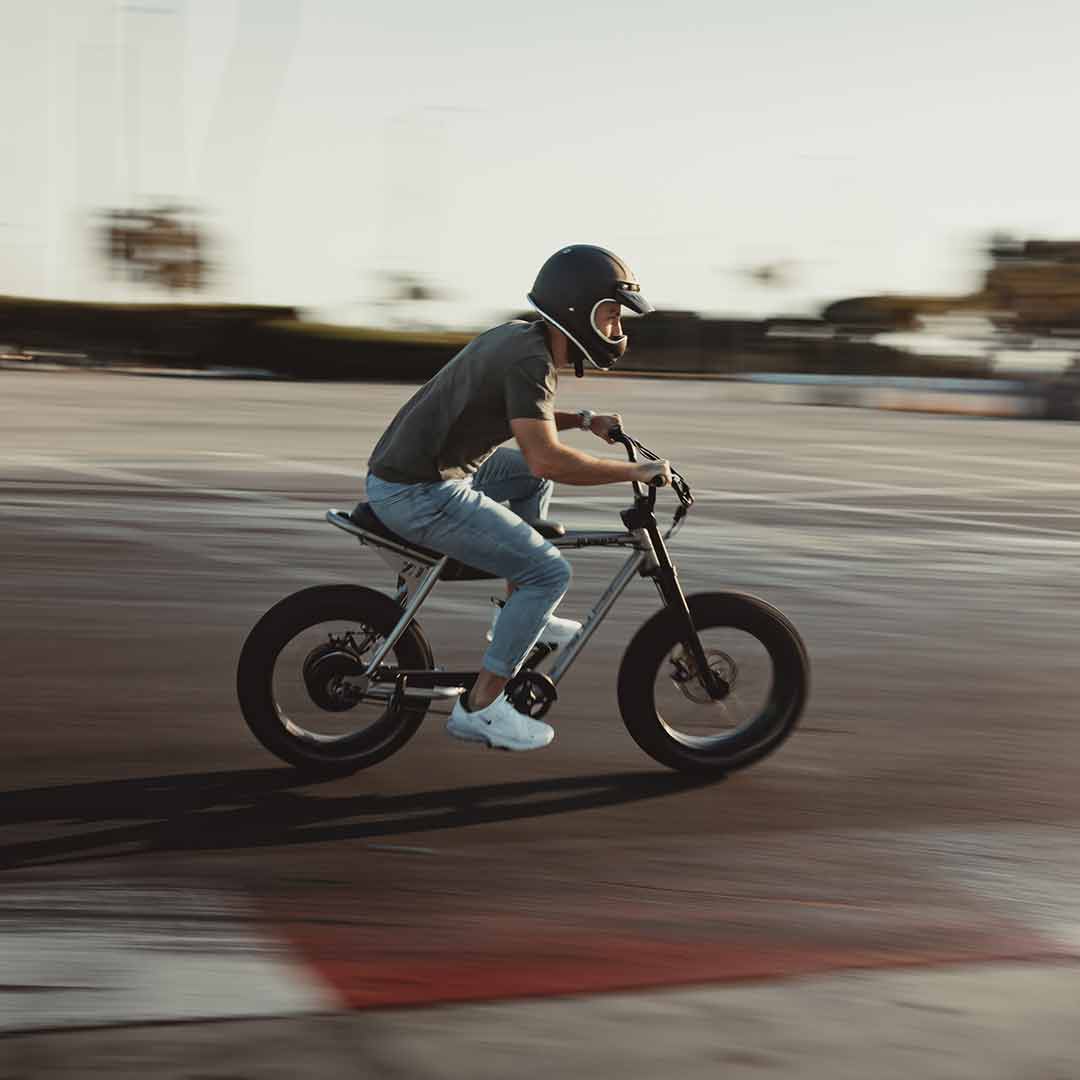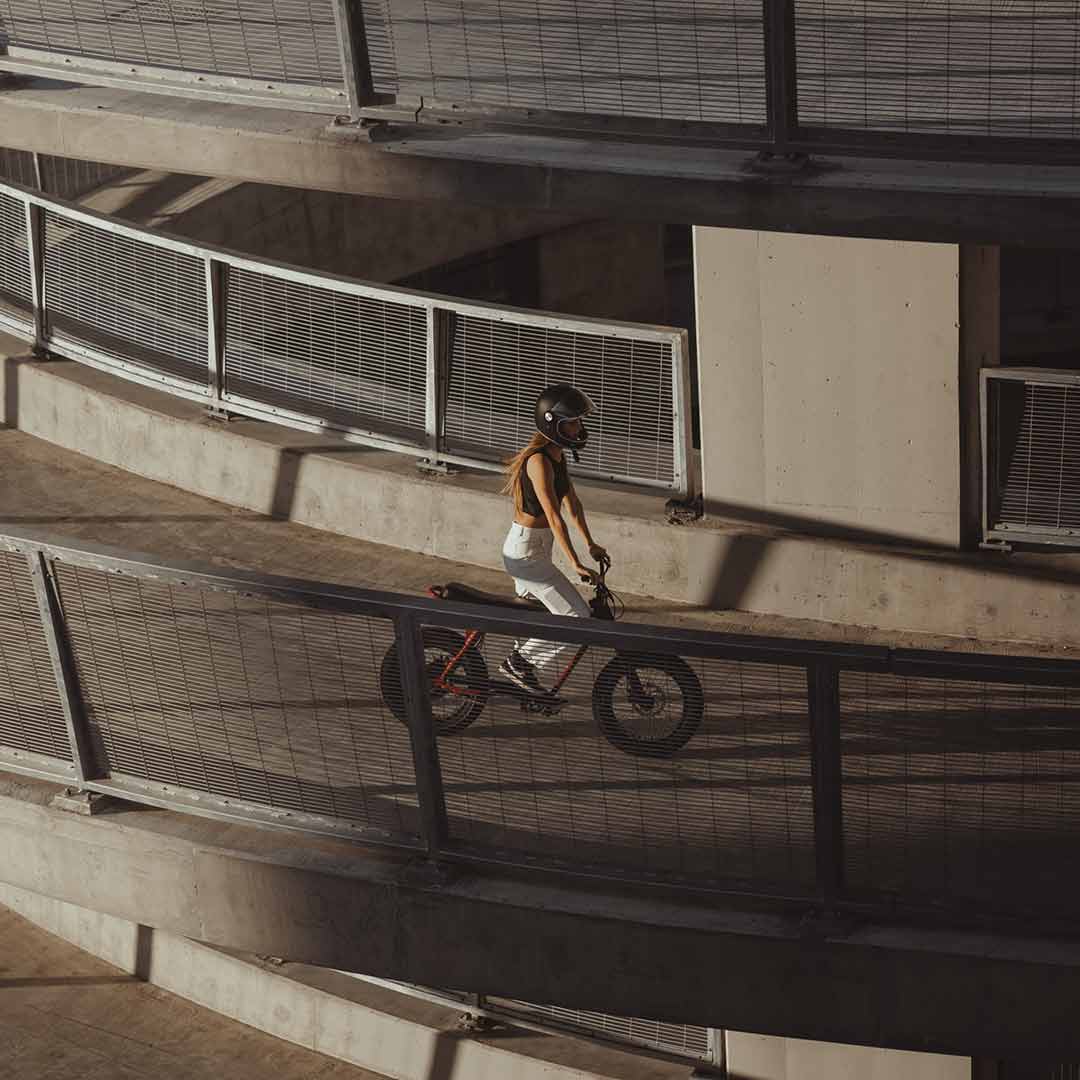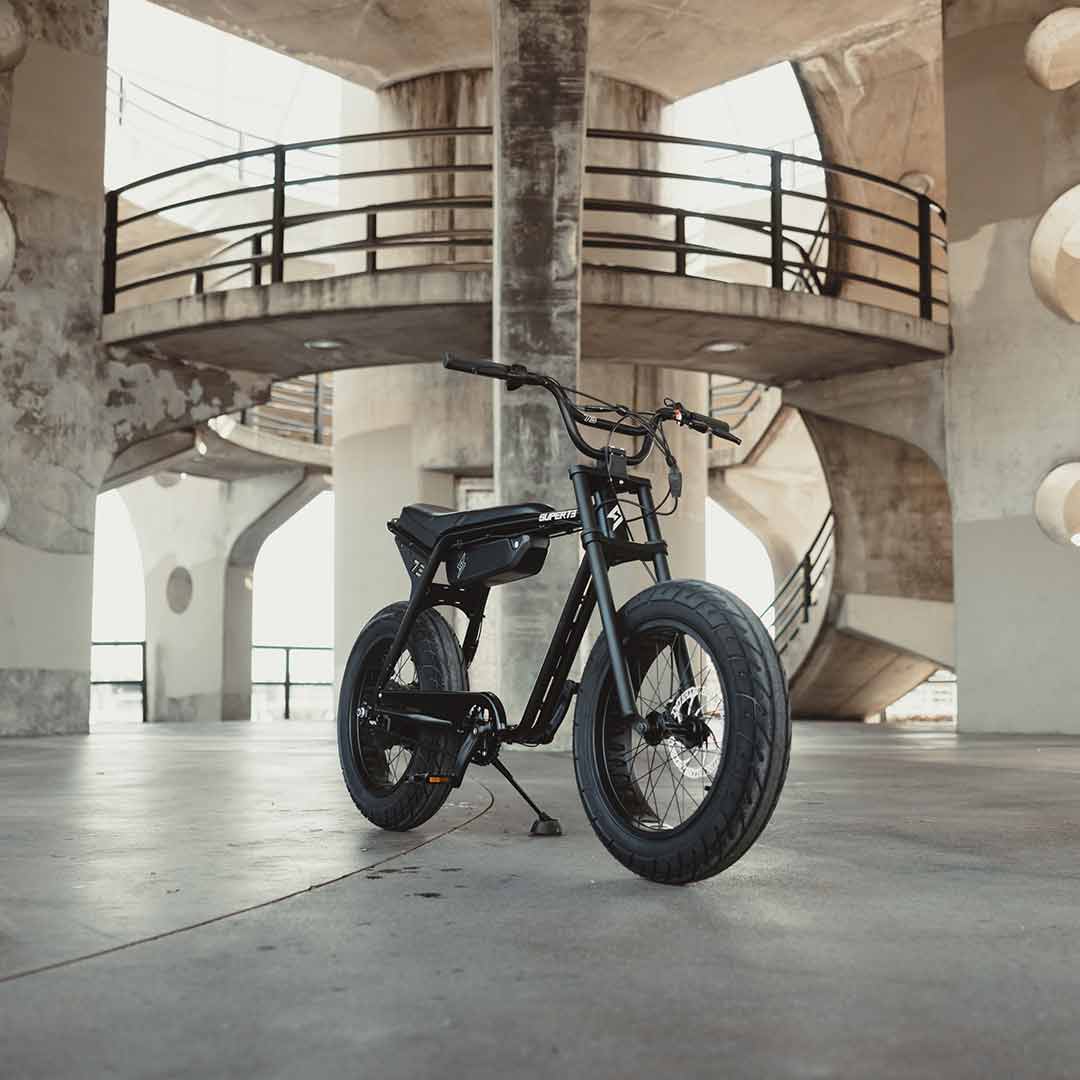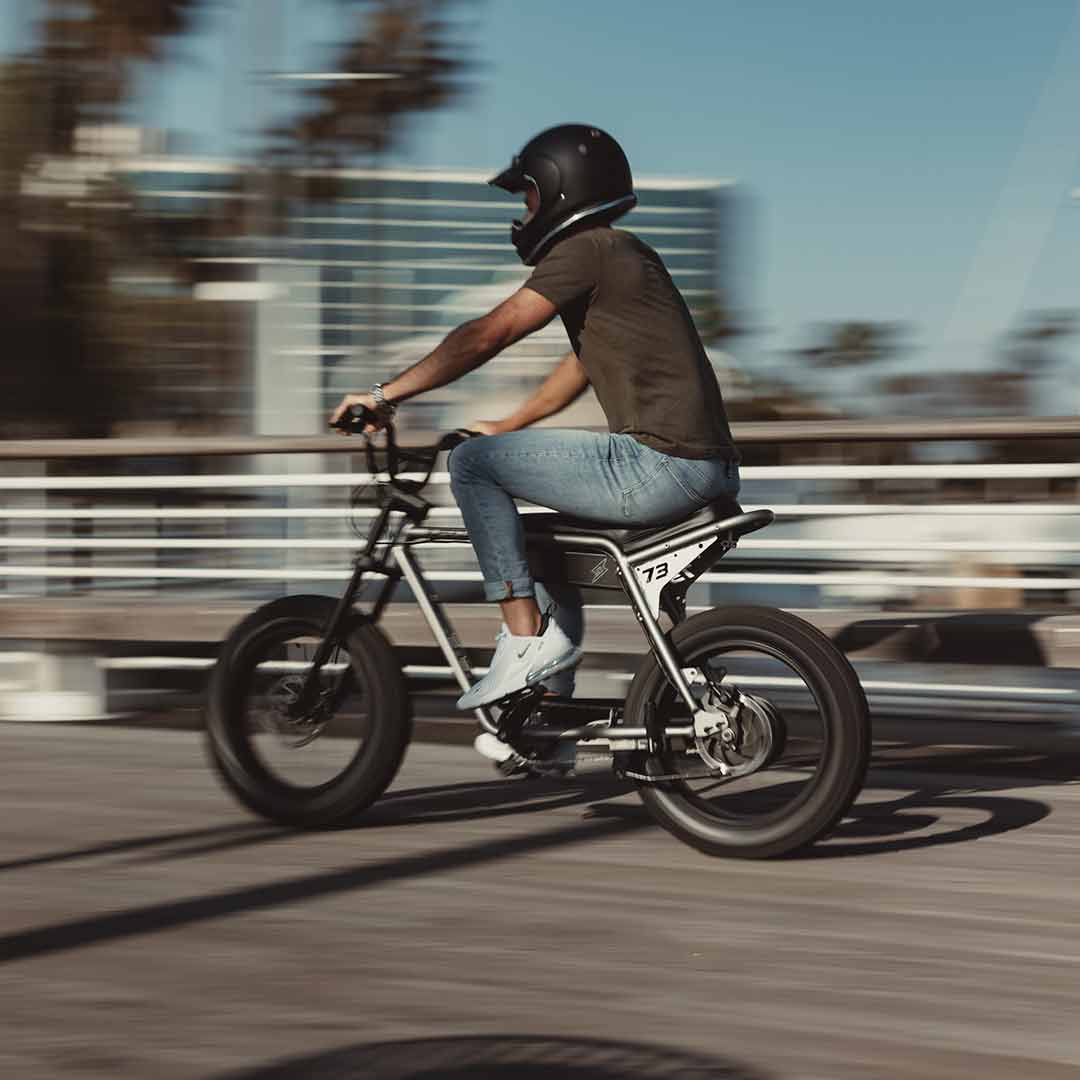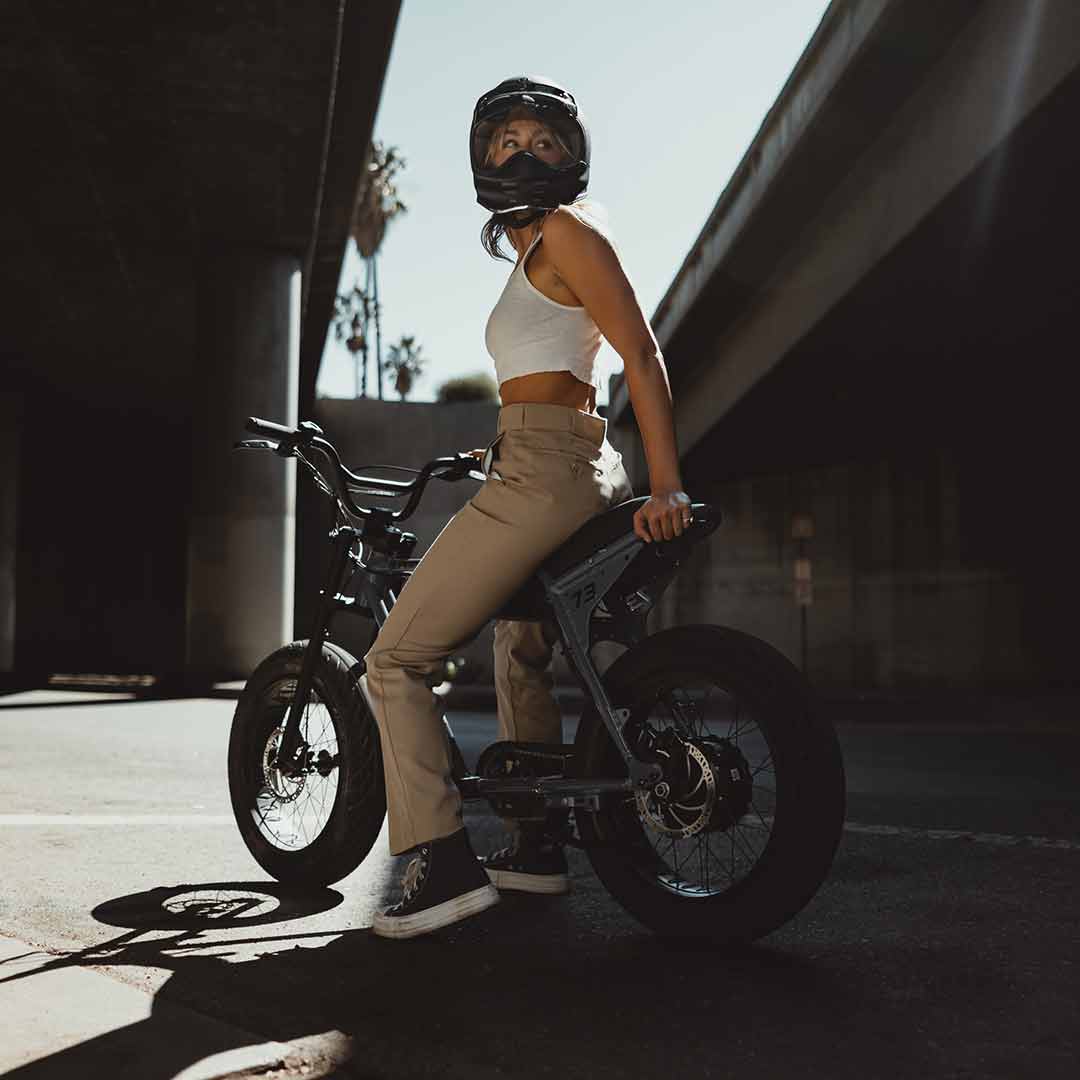 *Battery range estimates depend on conditions such as rider weight, speed, temperature, wind, tire pressure, terrain, incline, etc. Mileage may vary. All bikes are subject to minor cosmetic changes. Please review the Returns & Cancellation Policy and Warranty Information for this vehicle. Some images shown may feature US models.