At SUPER73, it is important to us and to our community to take responsibility for properly recycling all electronic waste, batteries and packaging that come with our products. Such items should not be disposed of in regular trash bins. This page will help you find locations and options for recycling. 
Why Recycle?
Unwanted electrical equipment is a very fast growing waste stream. Many electrical items can be repaired or recycled, saving natural resources and the environment. If you do not recycle – electrical equipment will end up more easily in landfills where hazardous substances will leak out and cause soil and water contamination – harming wildlife and also human health.
If you have received any new items of this sort from a repair exchange or when an item broke, it is important that you recycle it properly and that you do not dispose of it in your normal household waste. We're counting on you to lead the example!
What May You Recycle? 
You can recycle essentially everything, but below are the main parts.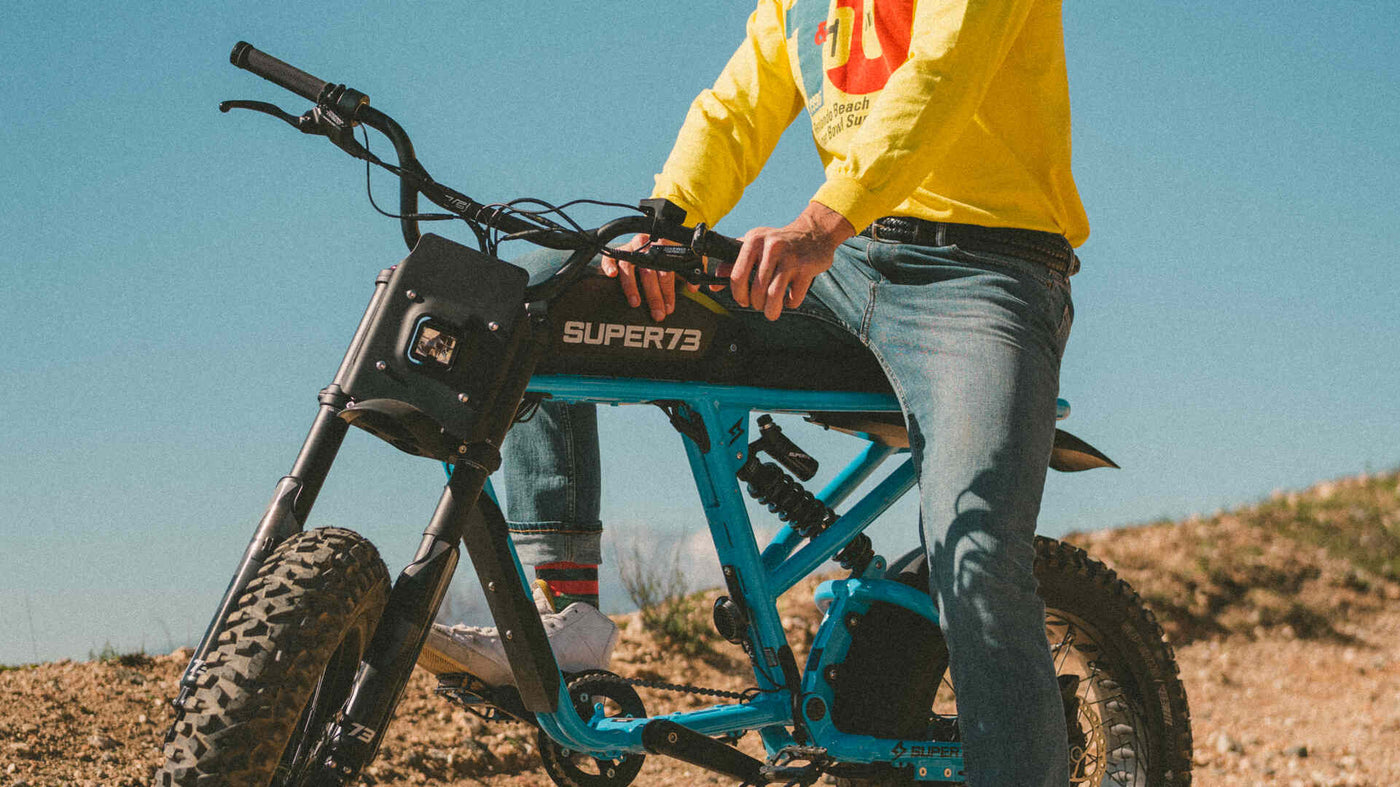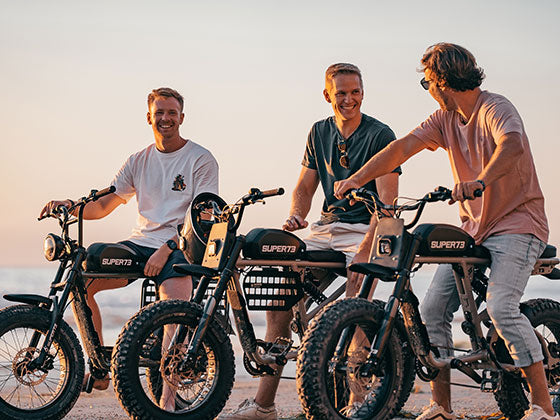 Recycling
BATTERIES
Each round of full discharge and then full recharge is called battery life-cycle. A battery's life-cycle can range from 500 to 1200 before it reaches 70% of its original capacity. That means a life-cycle of 2-5 years for a typical battery depending on how often you use your bike. Your battery could still go a further 700-1000 cycles till it reaches the end of its life.
RECYCLE
BATTERIES
When the battery's life has come to an end, it doesn't mean it cannot be used anymore. Cells can be refurbished, and repurposed for home energy storage and other innovative tech. A battery recycling partner will take apart each battery, recycling the plastics, circuit board, and cells.
To recycle batteries, please refer to stibat.nl. Read our Electric Bike Battery Charging Guide or tips on how to optimize a battery's life, and how to avoid it going into a deep sleep.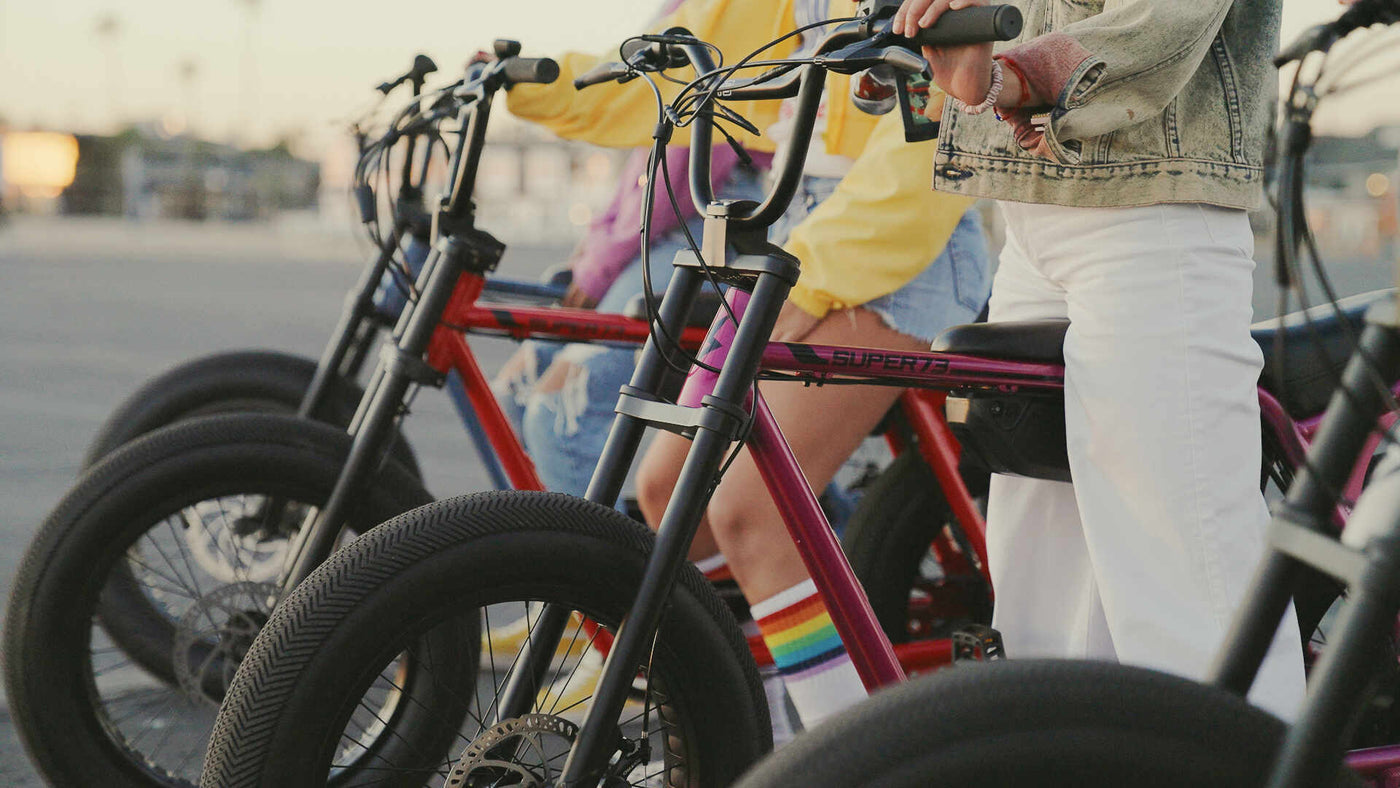 RECYCLE
Packaging
Our bike cardboard boxes have been made to withstand long-haul journeys from our factories to our warehouses, then transported to you. Due to the size of our products, the cardboard is good quality, thick and strong - which also means that it can be reused in different ways. To reuse and recycle it, please make sure that when you are done assembling your bike, the box is properly folded flat to make it easier for recycling partners to pick up, and so as not to take up space on the street or building halls.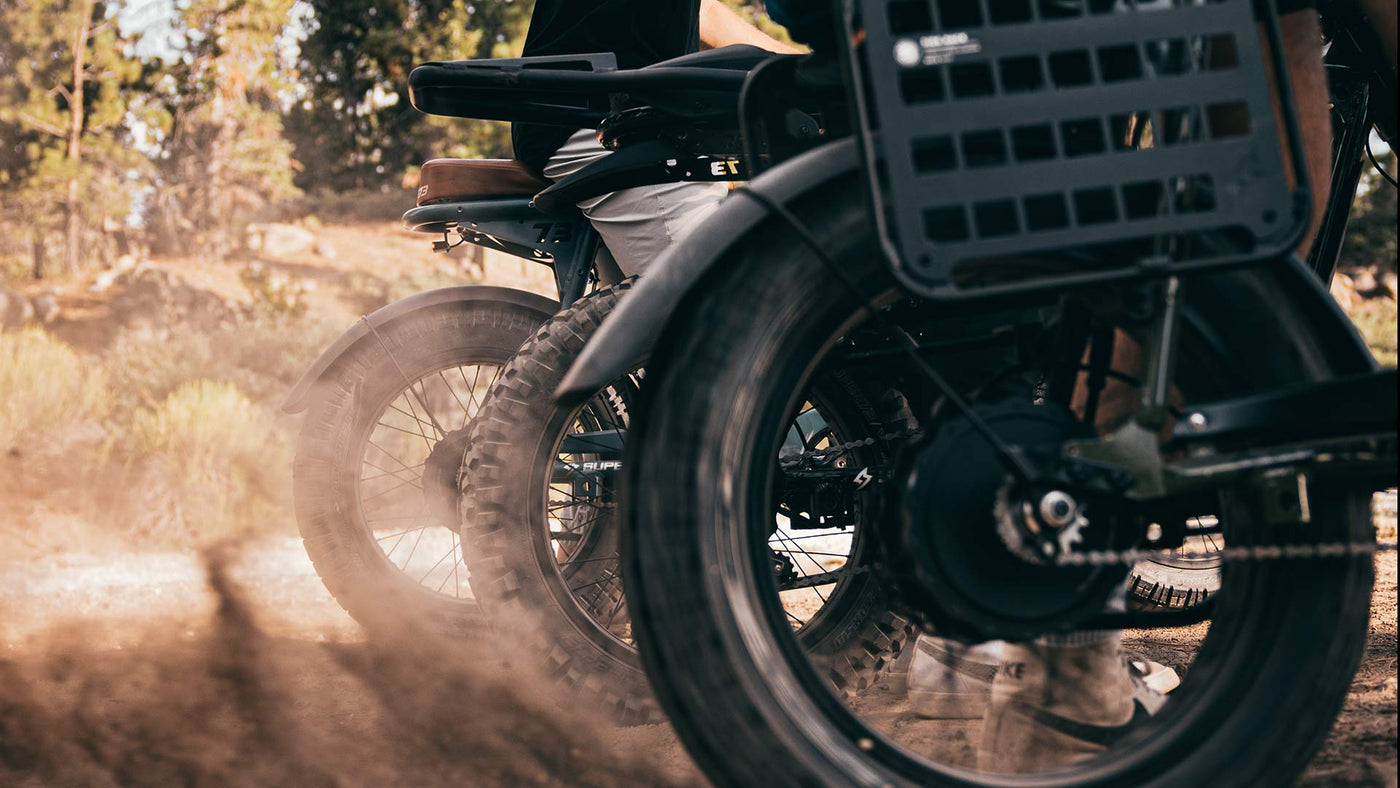 Recycle
Tires & Tubes
Tires and tubes may not always be disposed of with household waste.
Tires are often made of natural rubber and can be re-used for all sorts of new products. Find out from your dealer whether they will take over the collection and disposal or hand them in at a recycling center or a collection point in your municipality or city administration.
E-Waste or Waste Electrical and Electronic Equipment (WEEE)
E-waste is a popular, informal name for electronic products nearing the end of their "useful life." Many of these products can be reused, refurbished, or recycled.
What e-waste products does a SUPER73 have? E-waste is anything that requires electricity to function, has wiring, a circuit board or display for example:
• Controllers
• Battery
• Chargers
• Displays
• Torque, cadence or speed sensors
• Lights
• Wiring harness
• Extension cables, cable adapters
• Motors
• GPS modules
• Horns
• Brakes (they include sensors)
• Batteries (but they will be recycled differently)
Where to Recycle E-Waste?
 One of the easiest first steps is to do an online search for "electronic recycling near me" to see which facilities are available. Always make sure you check that the company will accept the type of e-waste you are looking to get rid of by calling ahead. Please note that battery recycling is different, but some of these centers may be able to take your battery.
E-WASTE REGULATIONS PER MARKET
SUPER73 would like to make sure that any bike, battery, packaging or small electronics we place on the market is properly disposed of when it has come to the end of its life. Here are links to our compliance partners and recycling schemes.
Nos produits et emballages se recyclent, ne les jetez pas! Trouvez où les déposer sur le site quefairedemesdéchets.fr ou les liens ci dessous. 

WEEE recycling is managed and recorded by Ecologic (IDU WEEE: FR029263_05GNWP)

En tant que producteur responsable, nous sommes adhérents à l'éco-organisme Ecologic qui est en charge du recyclage des appareils et équipements électriques sur le territoire national. Ecologic est agréé par l'Etat depuis 2006 pour organiser une filière de collecte et de traitement des Déchets d'Equipements Electriques et Electroniques (DEEE) avec l'ensemble des acteurs impliqués, dont les producteurs/fabricants. Le recyclage des déchets électriques est obligatoire en France et au sein de l'Union européenne depuis la publication de la directive européenne 2002/96/CE en 2003. Cette directive a pour but d'éviter les pollutions liées à la mauvaise gestion des déchets ainsi que le gaspillage pour préserver les ressources naturelles.

Dorénavant, vous verrez apparaître sur votre facture une ligne contribution environnementale. Elle correspond au coût réel de la collecte et du traitement (dépollution et valorisation des matières) de vos appareils électriques en fin de vie. Cette contribution concerne certains équipements, et notamment nos vélos et certaines pièces qui fonctionnent avec un courant électrique. Grace à elle et au geste de tri des citoyens, chaque année, plus de 600 000 tonnes de DEEE sont collectées et traitées par la filière agréée. Lorsque vos équipements électriques et électroniques sont usagés, pensez au recyclage ! Plus de 4 500 points de collecte sont présents partout en France pour vos déchets électriques. 
Trouvez le point de collecte près de chez vous / Find a collection point. 

Battery recycling is managed and recorded by Corepile (IDU batteries: FR028564_06ZABU) Find a collection point/Trouvez un point de collecte.

Packaging recycling is managed by Citeo (IDU packaging: FR208596_01ETQO)

Par exemple à Paris, ramenez vos petits encombrants au Trimobile (ne prends pas de batteries ou grandes pièces).

Appli Guide du Tri : Où que l'on soit, quoi que l'on ait à trier, il suffit de télécharger l'application pour connaître la consigne de tri pour plus de 5 000 produits et objets. Et si vous le souhaitez, nous intégrons dans l'appli vos marques et vos produits : il suffit de nous le demander ! Télécharger l'appli.

WEEE and Packaging recyclingis registered with Zentek (DE 81126578) Find a collection pointwith Zentek's subsidiary Entsorgung Punkt

Battery recycling is registered with GRS-Information flyer
According to the Battery Act of 25 June 2009, consumers are legally obliged to return used batteries. The disposal of batteries in household waste is prohibited by law.Batt-Reg.-Nr. DE 72715183 - GRS eMobility No BV42200028 Find a collection point(GRS works with collection partner Rebat)

Recycling quota for industrial batteries according to § 15 (3) German Battery Act: The recycling quota by our company Super73 B.V. reached 100% in the previous calendar year in accordance with the calculation method of § 2 (19) of the German Battery Act for used industrial batteries. Read here for more information. For more about official statistics of the German Environmental Agency (Umweltbundesamt), view here. 

Packaging: is registered with Zentek. Please flatten any cardboard packaging and recycling according to municipal regulations. Please flatten any cardboard packaging and recycling according to municipal regulations. 

WEEE recycling is registered with Stichting Open (No 30824) Each municipality has a recycling center where bicycles / batteries can be returned. Find collection points.
Note: Whenever you purchase any new, electronic or household equipment, you will automatically be charged a 'recycling tax' on it. This is also known as 'removal tax', and translates as 'verwijderingsbijdrage' in Dutch. You will be charged thistax, whether or not you are handing in an old appliance, as you purchase the new one. 

Battery recycling is registered with Stibat (Reg No. 41170) Find a collection point here.

Registered with ERA/ARAPlus. 
Find a recycling location here: www.ara.at
SUPER73 EU'S ROLE
SUPER73 B.V. is a producer of Electrical and Electronic Equipment (EEE) and is therefore obligated under the Waste Electrical and Electronic Equipment (WEEE) Regulations. In other words, we have recycling duties related to electronic/electrical devices (WEEE), batteries and packaging we place on the European market. This includes reporting to the national governments and take back schemes on a regular basis. 
HOW DO WE RECYCLE E-WASTE AT SUPER73 B.V? 
We have a contract with a waste collector that comes every week to pick up our paper/ cardboard and general office waste. This is mandatory and normal for all businesses in the Netherlands. 
For batteries, WEEE + metals (frames, wheels) that we process through our workshop and are no longer repairable, we bring them to a recycle center on a regular basis. The recycling center disassembles and sorts the pieces.