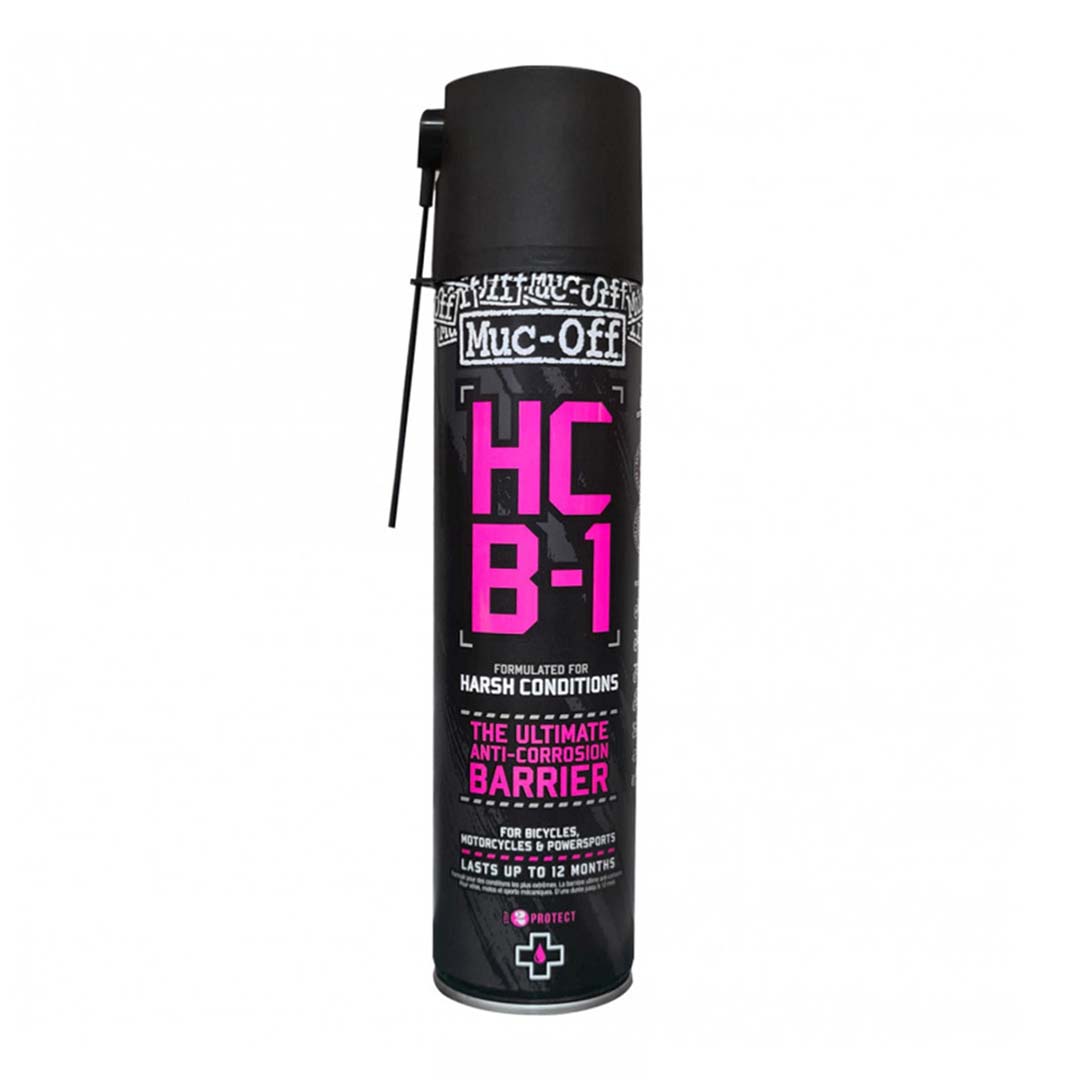 MUC-OFF E-Bike Protection HCB-1
Keep your precious SUPER73 in tip-top condition with the Muc-Off Harsh Condition Barrier. With a state-of-the-art thin-film coating, it'll make light work of rust and corrosion. It's the perfect upgrade for winter months, or to keep your bike looking fresh all year long – as you'll have 12 months of protection.

This innovative product is a must-have. It'll keep moisture out, creating a durable anticorrosive layer of protection on your bike's frame, chain, metal parts, plastics and paintwork. And on parts that have already got some rust showing, it'll get rid of it altogether.
Quick and easy to apply
Dissolves existing rust
300+ hours salt spray to ASTM B-117
Thin transparent film
Strong capillary action allows the product to get into tight cracks and crevices
Contains UV application dye to ensure complete protection
Resistant to hot, cold and salt-water
Ideal for use in harsh environments
Creates a self-healing barrier, active for up to 12 months
Safe to use on electrical components, paintwork, and most rigid plastic trim
Contains no wax silicon, Teflon, or water
Perfect for bicycles, e-bikes, and motorcycles
SUPER73-RX Mojave
SUPER73-RX
SUPER73-S2
SUPER73-Z Miami
SUPER73-ZX
SUPER73-ZG
For all shipments we reserve 2-3 business days for preparing the order + additional shipping time for delivery that varies depending on the country and type of product.
Please refer to Shipping & Delivery page for more information.